Denver's Most Productive Brokers are at The Denver 100. We know that buying or selling your home is serious business. That's why we recommend choosing a Broker that best suits your particular needs and interests. While it's important to ask potential Brokers a number of questions relating to their experience, and routines, it's also important to listen for questions they may ask you. With our new searching capabilities, it's easier than ever to find a REALTOR® that's just right for you. Now, our users can select a Denver 100 Broker based on their unique characteristics, such as their area of expertise, or even by local neighborhoods they specialize in. If you're not exactly sure what you're looking for, we can help with that too. Through continued education, a community of trusted advisors, and an incredible support staff we stand behind our REALTORS® every step of the way. Dedicated to their business, and their clientele, our agents are always at the top of their game.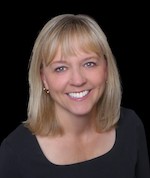 I have been with The Denver 100 since 2013. I love real estate because it combines two things that I love: people and houses! "She has a knack for understanding the market and the goals and needs of buyers and sellers." "She is easy to work with and answers the phone when you call." My goal is to make the buying or selling experience enjoyable, not just pain-free. I want every client to feel like they are my only client! And when it's all said and done, I want every client to feel like they have more than just a Realtor; they have a friend in the real estate business. I am very happy to be a part of The Denver 100 team. Learn More
The professionalism and quality of service this company offers is of the highest standard!
720-271-7798
303-708-0209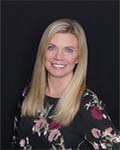 As the other half of the Roze Team's dynamic duo, Becky Berzins brings 28 years of experience to the Denver Real Estate market. Becky partnered with her sister Rachel Schroeder in 1992, becoming the second generation of real estate professionals in the Rozeboom family. Growing up just outside of Denver, the "Rozeboom Girls" learned the ins and outs of real estate while still in high school, working in the office, answering phones, and helping mom and dad with open houses on the weekends. With a BA from the University of Northern Colorado and earning her real estate license in 1992, Learn More
Becky has become one of Denver's top real estate brokers and was named 5280's "5 Star Realtor" every year since 2011. This distinguished award highlights Becky's impeccable work ethic and her years of knowledgeable and professional experience in the Denver market, making her an industry expert in the Denver Metro Area. Becky and her husband Juris are raising their two boys in Littleton, who keep them very busy on and off the hockey ice, a passion shared by the whole family. Becky also enjoys yoga, travel, photography and a new passion for Peloton.
720-323-1999
303-979-8888
Uschi is originally from Germany and after having lived in New York City for 16 years, she fell in love with Colorado and relocated to Denver in 2016. Passionate about turning visions into reality, Uschi has worked in global event management for over 20 years and has always put her clients first. Her high level of integrity and strong negotiation skills combined with an analytical mind and creative resourcefulness compliment her focus on providing stellar customer service in her mission to help her clients sell or find their dream home. Uschi takes pride in "getting stuff done with German precision". She speaks German, English and French. In her spare time she enjoys riding her yellow Vespa, the outdoors and traveling the world.Learn More
Uschi is joining Team Newman at The Denver 100 and is thrilled that this allows her to provide her clients with the expertise of over 30 years of Real Estate Experience within her team.
Uschi's website at www.TeamNewman.Realtor
917-224-1173
303-708-0209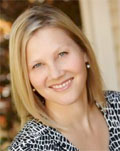 I was raised on a farm in Kansas. Attended Kansas State University and graduated with a Bachelors of Science in Life Science. Moved to Colorado and got a job with First Bank Systems as a temp employee (doing some filing). I proved to be an asset, and was promoted 5 times in less than two years and became a loan officer. I wanted to do something where I had more control of my income. I decided that sales was my calling and I joined a Security Firm where I consulted, designed, and sold security and fire alarm systems for commercial buildings. That was a great fit for my skill set and I excelled in that field for many years until getting married… Learn More
and wanting to start a family. I stayed home with my daughter (Abby) until she started school. After careful consideration of my options I began my career in real estate. It's been ideal! Because my business is largely referral based, I go where I'm needed; which means I work all over the Denver Metropolitan Area and outside it, too. Buying and selling real estate can be stressful, let me help you!
303-349-9071
303-708-0209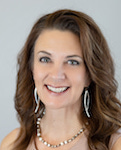 A seasoned Real Estate Professional with nearly 12 years of successful residential real estate experience in the South Metro Denver area. Sande strives to create client relationships built on trust, confidence, and unsurpassed communication. She listens to the needs of her clients and guides them through the entire real estate process. Inspired by her exceptional degree of service, Sande's client base is largely repeat buyers and sellers and their referrals. When Sande is not working with buyers and sellers to find their next dream home, you can find her cheering in the stands at any one of her children's sporting events; Learn More
singing with the worship ministry in her church; or enjoying a round of golf. From first time home buyers to the most astute of buyers and sellers, Sande is your trusted real estate resource.
720-201-2955
303-708-0209
Sean Newman is a Colorado Native and has lived in the Denver area most of his life. Desiring to help people find their forever home or the perfect investment, Sean works hard to bring his 20 years of leadership and management skills as well as his Masters in Organizational Leadership to streamline the complex real estate search and transaction process. While enjoying all the outdoor activities Colorado has to offer, as well as a good cup of coffee,Learn More
Sean works tirelessly for his clients and serves with Team Newman to accomplish an organized and painless process, resulting in deeply satisfied clients and investors.
Sean's website at www.TeamNewman.Realtor
303-501-4922
303-708-0209