Becky and Roy Kenny's Property Tours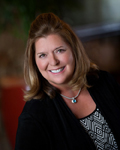 As a long time Colorado resident Becky is a renowned REALTOR® that proudly serves her clients providing the utmost level of customer service. Her personal experience, integrity and strong knowledge of the real estate market in Denver and Suburban neighborhoods makes her a good choice when hiring a REALTOR®. Her approach is consistent and focuses on adding value to her clients. She makes this her principle goal throughout the entire process. Becky loves helping people successfully sell their homes and own their dream home. It's all about the client!
303-570-9190
303-708-0209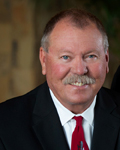 Roy has joined The Denver 100 recently and has partnered with his wife Becky Kenny, who is a long time REALTOR® with proven experience in providing clients with exceptional service throughout the buying and selling process. Roy brings vast experience from corporate level business as a Program and Project Manager that required extensive attention to detail with emphasis on delivering high level customer service. Roy's approach is ask the right questions to identify clients needs and goals, and then to work tirelessly to achieve their goal- it's all about the client. Learn More
Roy has lived in many Denver neighborhoods and suburbs, and would love to help you sell your home and make your next home purchase a pleasant experience.
303-249-0934
303-708-0205
Property Tours