Is your all-white living room looking a little bland? Are you tired of staring at wall after wall of neutral beige—but not quite ready to make the eyes-closed leap into a bolder color?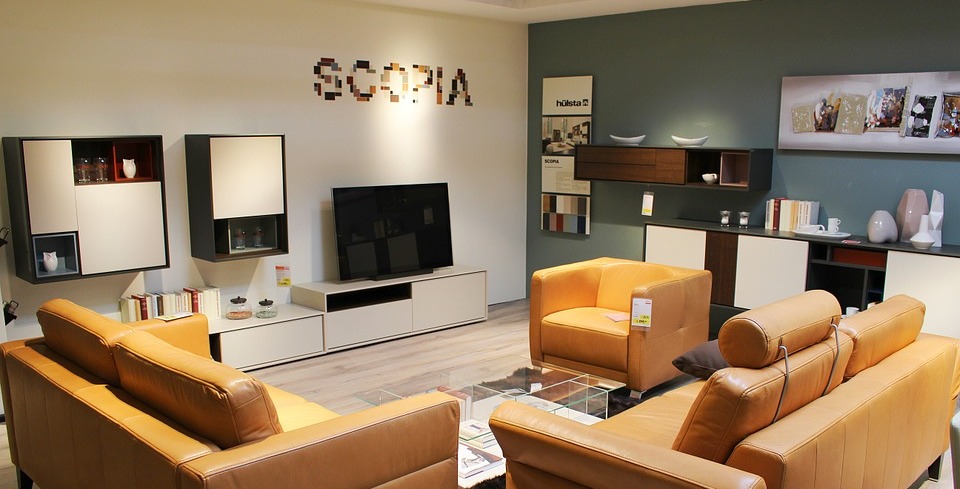 No problem. Give your space a little life with an accent wall, an easy update that promises big impact. Bonus: It's also the perfect way to try out colors before committing to one for an entire room.
But it's not quite as simple as slapping a coat of paint on one randomly chosen wall. Avoid making the most common DIY mistakes with these expert tips.
Find the 'natural focal point'
Before you start slopping buckets of Lotus Flower Green on the wall, make sure you've selected the right statement-making accent wall.
"Figure out where the natural focal point in the room is," says Geoff Sharp, owner and founder of Sharper Impressions Painting Co. "If you have a fireplace, for example, you can make it more dramatic by painting the wall [around it] in a different color."
For your bedroom, try painting the wall behind your headboard; accent walls also make fantastic backdrops for gallery walls and showstopper sofas.
Take inspiration from your room
What do you love about the room? Is it the gorgeous rug on the floor, the stately armchair by the fireplace, or maybe the cool pattern in your duvet?
"Choose something that makes you feel good," says Kristen Chuber, director of brand management at Paintzen.com. "From your inspiration piece, choose the color that stands out to you the most."
Integrating your accent wall into the room's color scheme will make it feel like one cohesive space, preventing the sometimes-jarring effect of accent walls. And hopefully, it "will give you the same happy feeling your inspiration piece did," Chuber says.
Selected a muted tone
But beware when picking paint: You don't want to go too bold.
"Years ago, accent walls were a bright glossy red, but that trend has now come and gone," Sharp says. "Now, accent walls are muted tones."
That doesn't mean you can't have some color—you can still have greens, blues, yellows, even lavender. But shying away from the bold statement-making colors is likely to keep you happier in the long run. If you're still finding your toned-down color too bland six months in, you can always go bolder. But we're going to bet you won't regret neutrality.
Choose the right wall
If your room has no obvious natural focal points, picking which wall to paint might seem like a challenge. Here's Sharp's suggestion: In an oblong room, "the best wall to accentuate is the farthest short (in width) wall."
Choosing a longer wall—especially in a wide, skinny room—will just make the space feel more cramped. "You don't want the wall to be too big, or the finished project will look gaudy," he says.
Still not sure which to pick? Sharp suggests that the perfect accent wall should also have no windows or doors and be no more than one story tall.
Don't get too matchy-matchy
Sure, you want your wall to work with your color scheme—but avoid matching too well. Don't pick the main color of your sofa—choose the yellow in the pattern, or the blue of your accent pillows.
"If you have a red couch, you should not paint a red accent wall," says Chuber. "If you have a painting with a lot of blue, avoid blue for the wall. Instead, aim for a complementary color that will make that red couch or blue painting pop with bold contrast."
Not a color expert? Don't worry. Consult with your favorite paint shop to pick the perfect swatch, or use an online tool like Paletton to make a decision.
Don't skip the painter's tape
It's always important to create clean lines when painting—sloppy corners make the whole room look shabby—but when you're painting an accent wall, it's even more important.
"Accent walls are darker, therefore paint roller lines are more visible," Sharp says.
Tape the edges of the walls and ceilings you aren't planning on painting with blue painter's tape to "make sure your lines are straight and there are no streaks or marks," he says. Apply enough coats—three for "super-dark" colors and two for everything else—to ensure no streaks ruin the effect of your gorgeous addition.
Paint twice for clean lines
Here's a pro tip from Chuber to help get the cleanest of lines from your painter's tape: Once you've placed it on the wall or trimming you want to protect, cover the edges of your tape (only on the accent wall side) with a bit of your current wall color.
"This seals the tape to the wall and locks that base color in," Chuber says.
Once your first layer is dry, paint as normal with the accent color. When you finally peel that tape off, "you'll have a clean line with no drips or color left behind," she says.
Follow these tips, and your new wall will accent the room—not overwhelm it. But if you screw it up, don't fret: The best thing about paint is that you can always paint again. And again.
Published by Jamie Wiebe on realtor.com.