This summer, my husband and I decided to put our 1,200-square-foot Spanish-style bungalow in San Diego up for sale. Naturally, this involved meeting with a host of real estate professionals—all of whom agreed that in order to sell our charming little home for the price we wanted, we needed to stage it.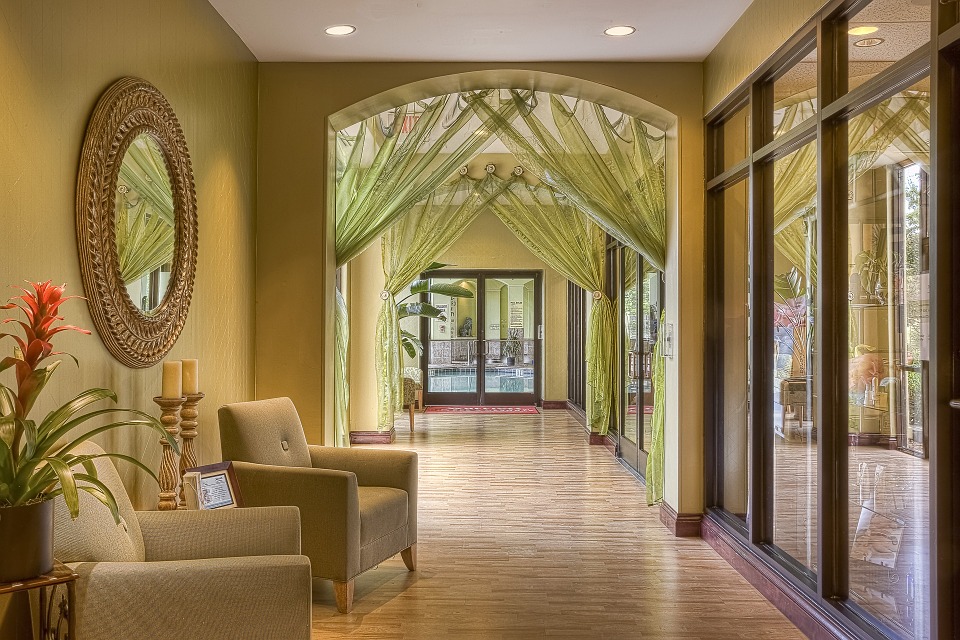 But it wasn't as simple as hiring a staging company and calling it a day. No. We'd need to move 75% of our belongings into storage and, ideally, find alternate accommodations for the duration of the listing period.
That's how I—along with my husband, dogs, and children—came to live with my in-laws for 62 days. After entering escrow, we moved back into our partly staged pad for an even more excruciating 39 days (and counting).
It's been an exhausting and sometimes demoralizing experience. But I survived to offer you some hard-won tips and best practices for how to live in your house (and maintain your sanity) when you can't really live in your house.
1. Build in time and money before staging
Typically, agents work with a network of staging companies. You can pick two or three, conduct brief walk-through meetings with them at your place, and solicit bids. This process can take upward of two weeks, so it pays to get a jump on the consults well before you intend to list.
If you're going to use a staging company, make sure you have the cash on hand. In San Diego, partly staging our two-bedroom home ran us a cool $3,000, which was due immediately upon signing the contract. On the plus side, staging usually pays for itself (and then some) once the house sells, experts say.
2. Clear your closets and bedrooms by at least 50%
Whitney Parrott, lead designer at Everything Creative Designs, suggests this decluttering rule for her clients who choose to stay (at least part of the time) in a staged or listed home. You want your place to look inviting, but not necessarily lived-in.
"Take you out of the home," she says. "Remove your emotional attachment and look at the home as a product you're selling, which I realize is easier said than done."
This means reducing the stuff in closets and bedrooms by half. This is a good time to get rid of things you don't use; you can put the rest into storage.
3. Secure storage space
Even if you aren't going to have your home professionally staged, you'll likely need a storage unit for your excess belongings. Get a slightly larger unit than you think you'll need. In an attempt to save a buck, we chose a smallish unit that ended up barely fitting our stuff. Now, as we approach close of escrow with no new home in sight, we'll need to rent a second unit for the remainder of our day-to-day items.
4. Hire movers to put your stuff in storage

Trust me on this one—you do not want to be moving your stuff into a storage unit yourself or with your partner or spouse. Save the headache, and hire professionals to maximize your storage space with their professional packing hacks.
5. Find a place to crash…
I was adamant that we minimize the time spent in our staged house, mostly because I was afraid of the havoc my toddler, infant, and highly inconsiderate pooches would wreak on the rented furniture.
So with our tails tucked and pride wounded, we turned to my husband's parents—who fortunately live a mere 10 minutes from us.
Clearly, living (rent-free) with family is the best choice if you can swing it. But if you don't have that option, consider some others. For example, my neighbor lived at a Hampton Inn for five weeks while between houses. (I was both horrified and intrigued.)
This can obviously become expensive rather quickly, so consider extended-stay hotels, which offer longer-term suites at a lower weekly price than their average daily rate. Some apartment communities also allow short-term or month-to-month rentals of furnished "executive" units. And there's always the VRBO/Airbnb option.
At the end of the day, the key is to either get out or make it look like you did.
"Although it seems counterintuitive, especially for sellers that are living in a staged home, the more you can make your home appear as if no one is actually living there, the better," says Katie Griswold, our very patient agent, who's with Pacific Sotheby's International Realty.
6. … or get insanely organized—and stay that way
If you must stay in your home while it's up for sale, heed these expert-approved tips that will help you (and your Realtor®) stay sane.
Create a cleaning schedule, and stick to it. If you can afford it, invest in a weekly cleaning service. Before each showing, vacuum the floors, dust all furniture, and wipe down all kitchen and bath surfaces.
In the kitchen, keep countertops clear. Stash paper towels, sponges, and dish soap under the sink when they're not in use. Make a habit of placing dirty dishes immediately in the dishwasher, and keep most appliances off the countertops.
Buyers will open cabinets. Be sure your glasses, plates, pots, and pans are well-organized and stacked neatly.
If you do a lot of cooking, use natural air freshening methods like boiling lemon slices or cinnamon on the stove to neutralize odors.
Use totes or bins to keep daily bathroom items like toothbrushes, toothpaste, and soap out of sight.
Immediately sort mail when it arrives at your house, and dispose of anything that isn't vitally necessary.
Stash a few of your kids' favorite toys in a large decorative bin or tote in a corner of the room or hall closet, and clear the rest away.
Put your iPhone cords and enormous charging block in a drawer out of view.
Avoid the lockbox, especially if you have pets or children. Ask your agent to schedule showings in large blocks of time a few afternoons a week to ensure you can get everyone out of the house.
If you have a 9-to-5 office job and pets, consider boarding the pets on weekdays when showings might occur.
"It's certainly not easy living in a staged home," Griswold says. "It can be exhausting living in a home you have to keep spick-and-span, especially those of us juggling children, pets, careers, and more. But it's most definitely worth the time and investment."
Published by Holly Amaya on realtor.com.