Highlights
-The housing market continued to slow in September. The number of new listings, contracts written, and closings all fell month over month and saw double-digit declines from September 2021. 
-The number of listings pending sale in September was 25% lower than last year and 17% lower than last month indicating the coming months could bring continued softening of the market.
-Home price growth is slowing. In September 27% of the homes closed reflected a closed price that was lower than the original list price. 
-Sellers are resetting their expectations when placing their homes on the market.  With more available inventory and less demand, the time it takes for buyers to submit a contract is now a median of 17 days versus the three days we saw earlier in the year.
-There is 118% more standing inventory on the market that we saw this time last year. More than half of the available inventory has seen at least one price improvement, indicating there is room for buyers to negotiate. The average price adjustment is 3% or approximately $24,000 lower than the original list price.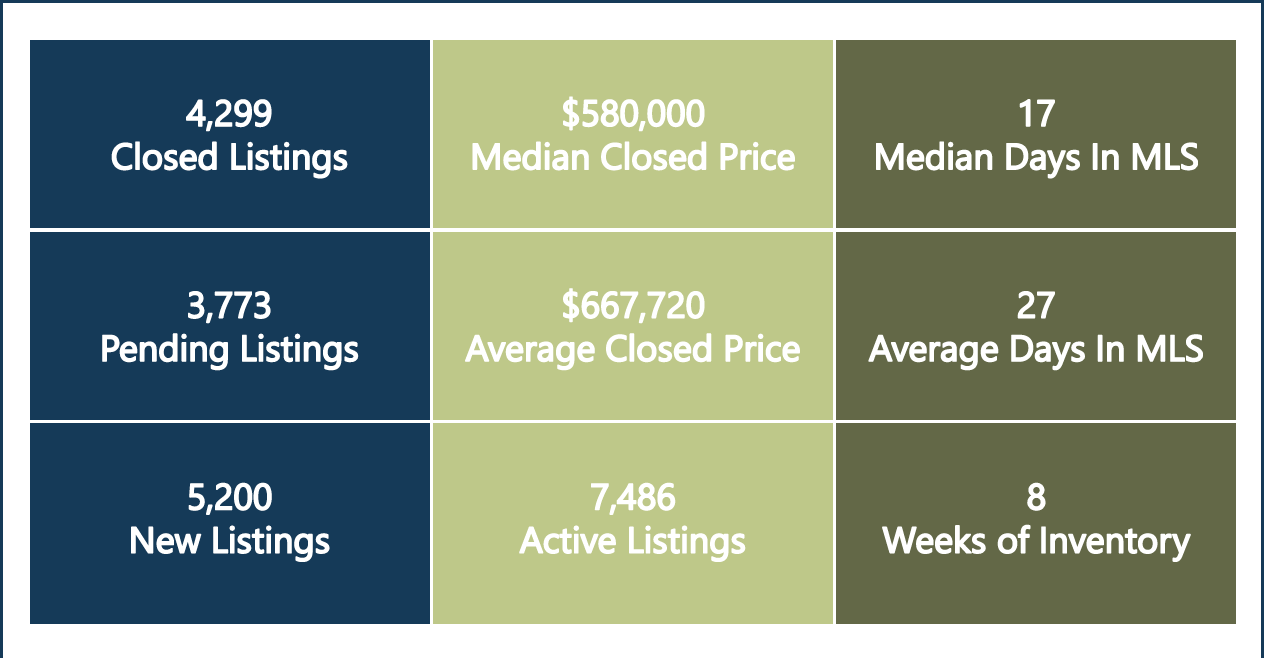 Closed Listings
Rising mortgage rates continued to slow the number of home sales in the Denver Metro area in September. Closings are 23% lower than last year at this time. The market saw strong sales the first part of the year; however, they tapered off mid year.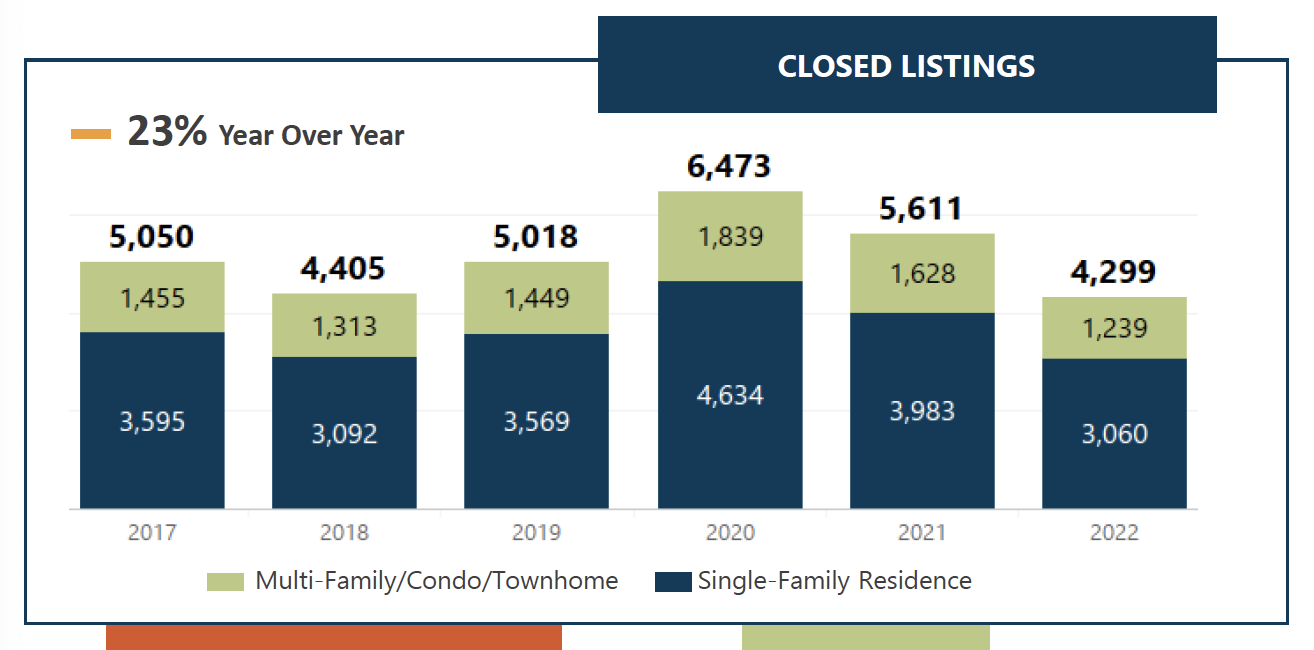 Pending Listings
Demand for homes declined in September as cooled significantly compared to 2021 and 2022. There were 25% less contracts written on homes this September compared to last. From August to September the market saw seasonal cooling.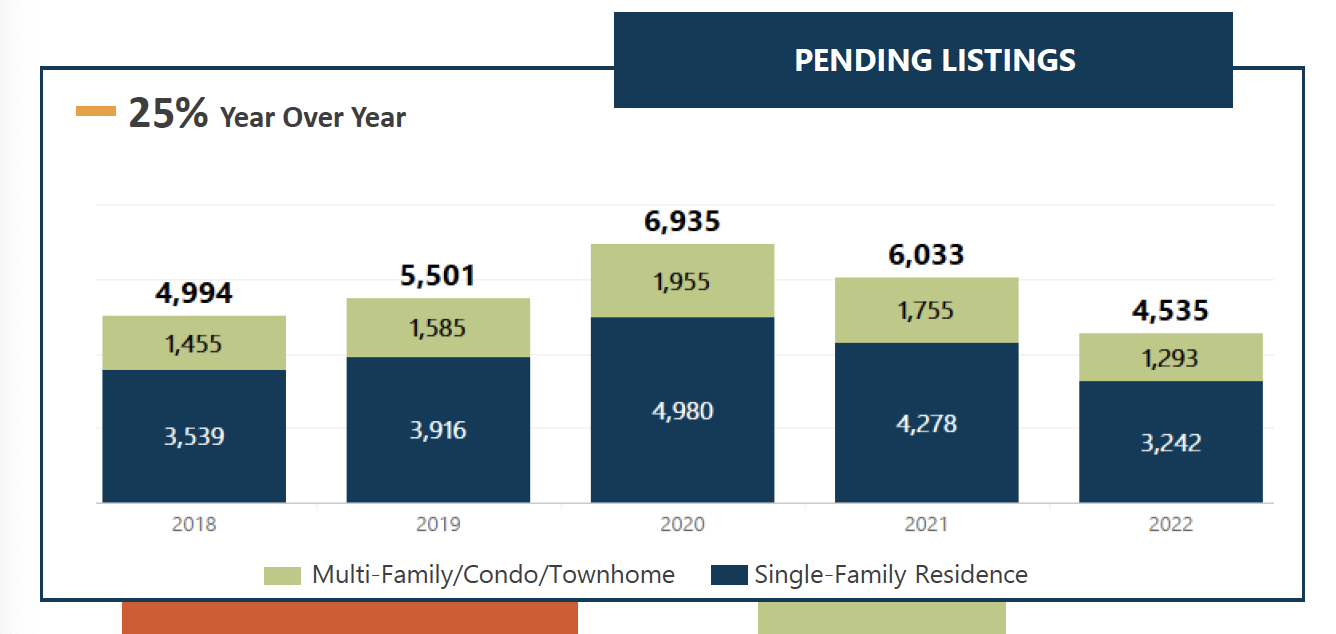 Closed Prices
Home prices remained resilient in September considering rising interest rates and the effects inflation is having on the budgets of buyers. Although up 9% year over year, home prices have fallen 6% since their peak in April as buyers take advantage of opportunities to negotiate. This September, the closing price of a home was down 2.6% of the original list price. 

New Listings
As we move into the fall months, the number of listings sellers bring to the market typically cools. This September, the number of fresh listings was relatively unchanged compared to last month; however, compared to last September the metric was down 15% as sellers recalibrate their expectations.    

Days in MLS
There was more inventory of homes for sale in September and the competition for those homes continued to cool, which gave buyers more time to shop and make a decision. As a result, the median amount of time it took for a home to move to Pending more than doubled when comparing this September to a year ago.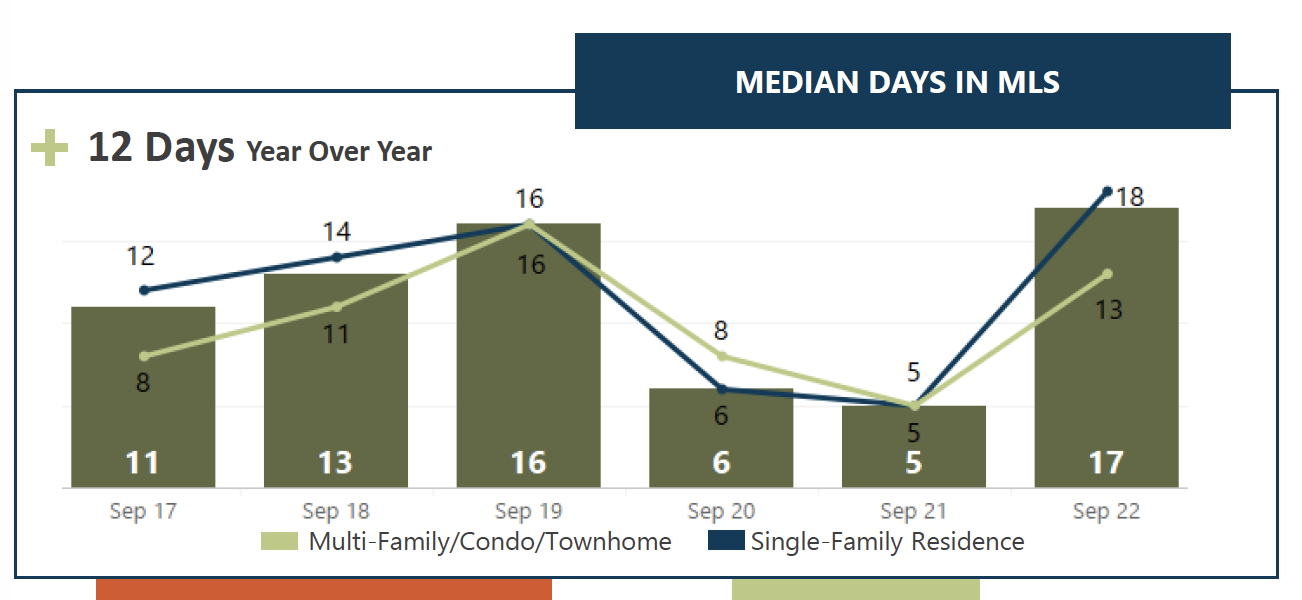 Active Listings
At the end of September, there were 7,486 homes actively available for sale in the REcolorado MLS system, giving buyers more than two times as many homes to consider compared to last year. At the current rate of sales, the Denver Metro market has two months of inventory. According to the metrics, we're heading toward a more balanced market. In September, the Denver market saw $2.87B in sales.