Highlights
May  2023
Closings for May 2023 was the highest level since September 2022.  This is a good trend, however, we would suggest a weakening a bit of the sold data per month moving through the summertime.
The pending contracts for June 15, 2023 was lower by 400 units against May 15, 2023.   This predictor of future sold data suggests the buyer pool is still on the sidelines.  May and the first half of June did experience interest rate increases which is the major culprit to reducing "Pending Contracts".
Inventory rose to 5,603 total units for the 8 county Denver metro area.  Including the "Coming Soon" listings the total number 5,775.   The growth of inventory month over month was 18.5%.  This is more than a seasonal trend and is suggesting buyers are waiting for rates to lower.  It also suggests the supply of homes is increasing, causing longer time on the market and more aggressive buyer priced offers.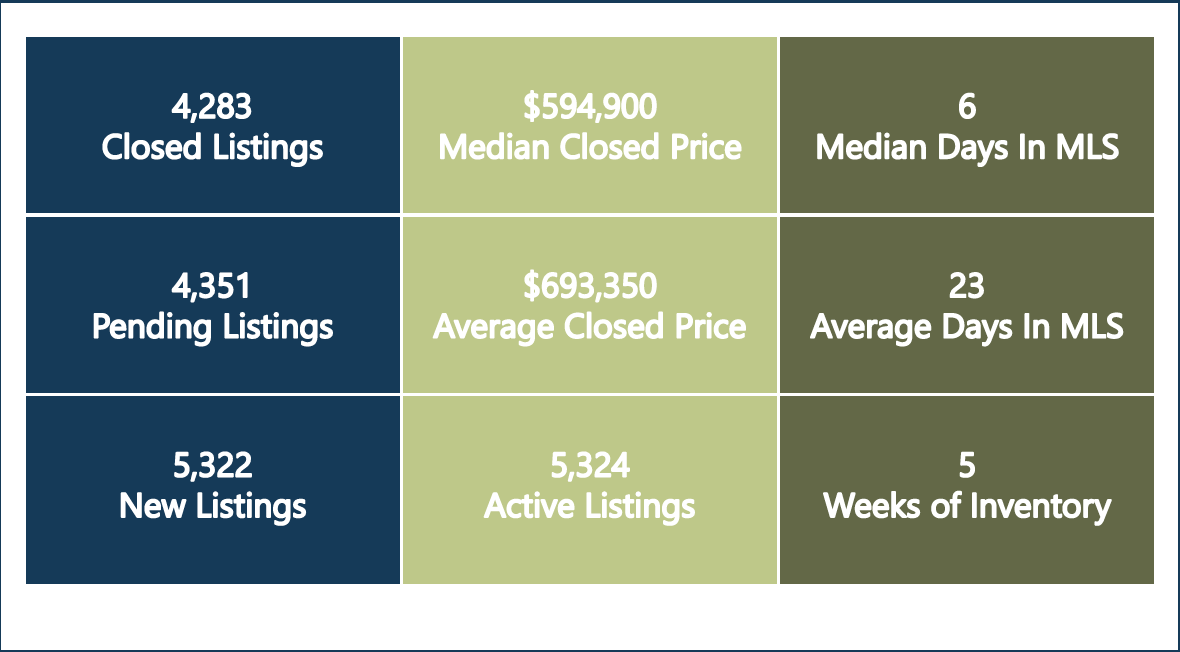 Closed Listings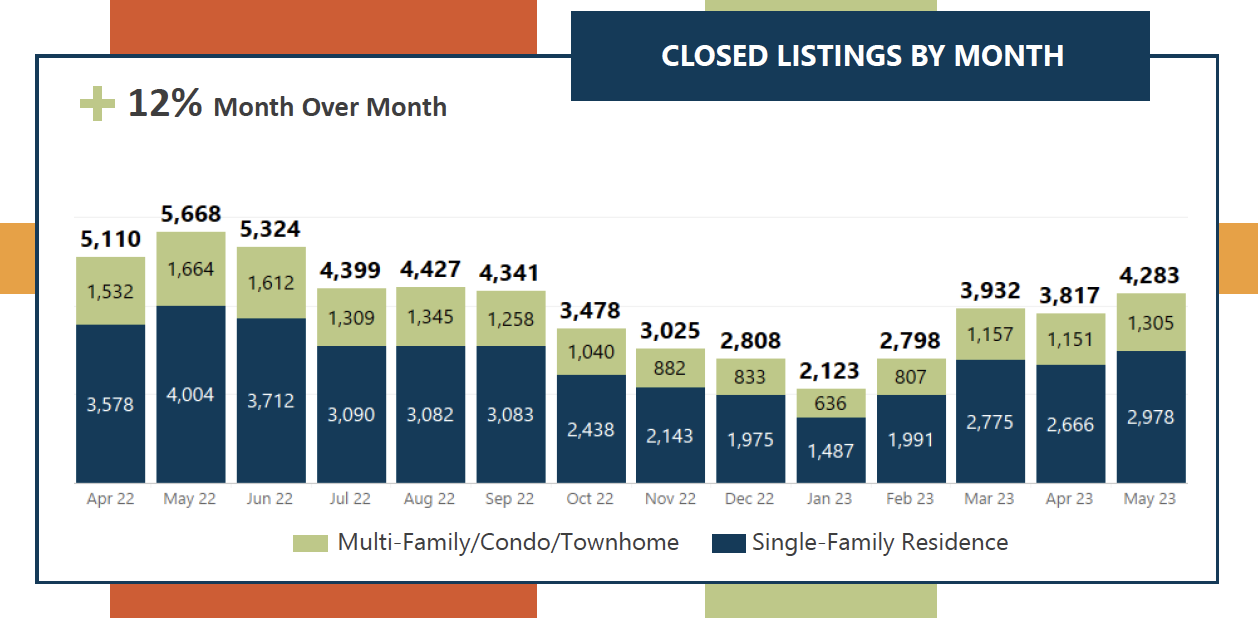 Pending Listings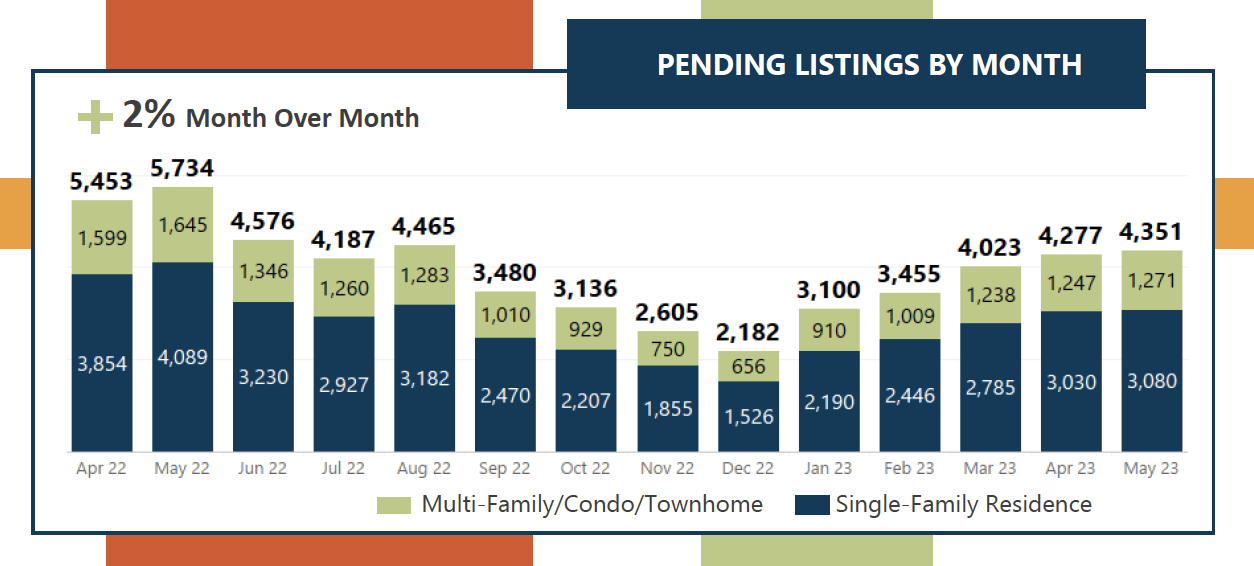 Active Listings
 So, How's the Market, May 2023 All data is taken from REColorado for the 11 county Denver Metro Area on June 15th, 2023.