Highlights
March  2023
The home buying and selling season is underway. REcolorado data shows increases in both fresh listings of homes for sale and closings. Meanwhile, homes were on the market for 16 fewer days compared to last month.

The number of homes pending sale increased for the third consecutive month as buyers signed 22% more contracts in March than February. 

Home prices are 6% lower than they were last March. However, as buyer demand has increased in the first quarter of 2023  so has the median closed price for a Denver Metro home. Median closed prices are up 5% since January.

Pricing homes competitively is critical in this market. In March, 33% of all listings that closed had a price decrease according to REcolorado data. Those homes that had a price decrease closed at 90.5% of asking price, while the original list to close price for all closed homes was 99.4% in March.

According to REcolorado data, 75% more new rental listings were available in REcolorado MLS this March as compared to last. Additionally, there was a 68% year-over-year increase in the number of leased properties.  The median leased price for those properties was 2% higher than last year.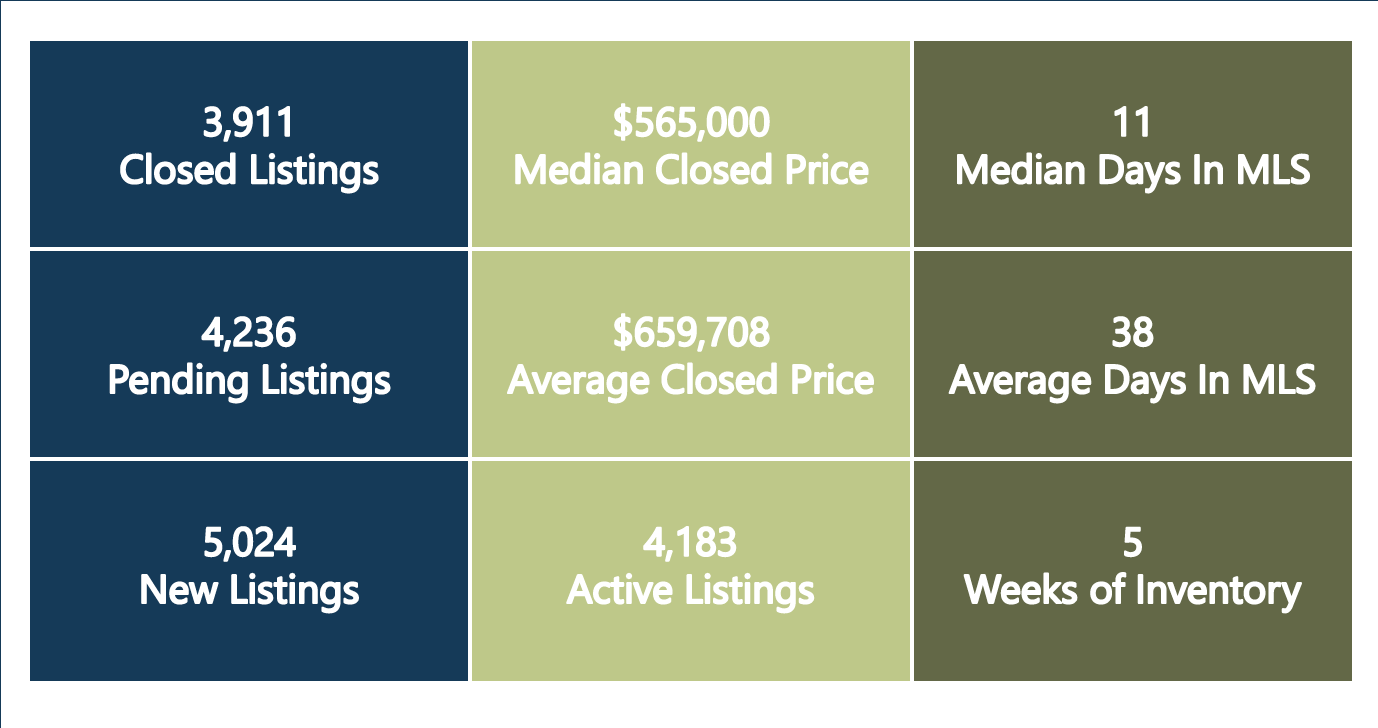 Closed Listings
The number closings throughout the Denver Metro area increased for the second consecutive month as the home buying season kicked into gear. Compared to previous years, home closings are lower than any March since 2014.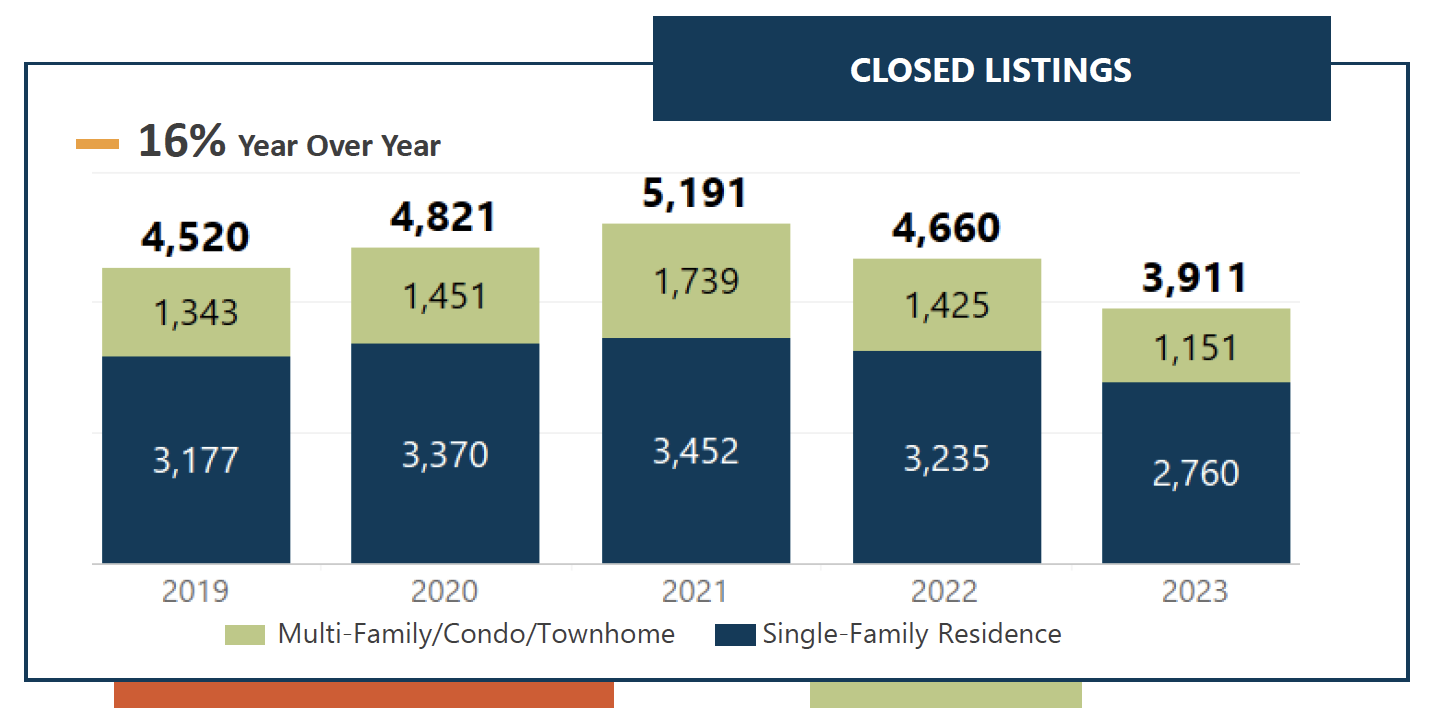 Pending Listings
Home buyer activity increased for the third consecutive month in the Denver Metro area. In March we saw 22% more contracts executed on homes than in February. Compared to last year, the number of homes in Pending status was down 13%.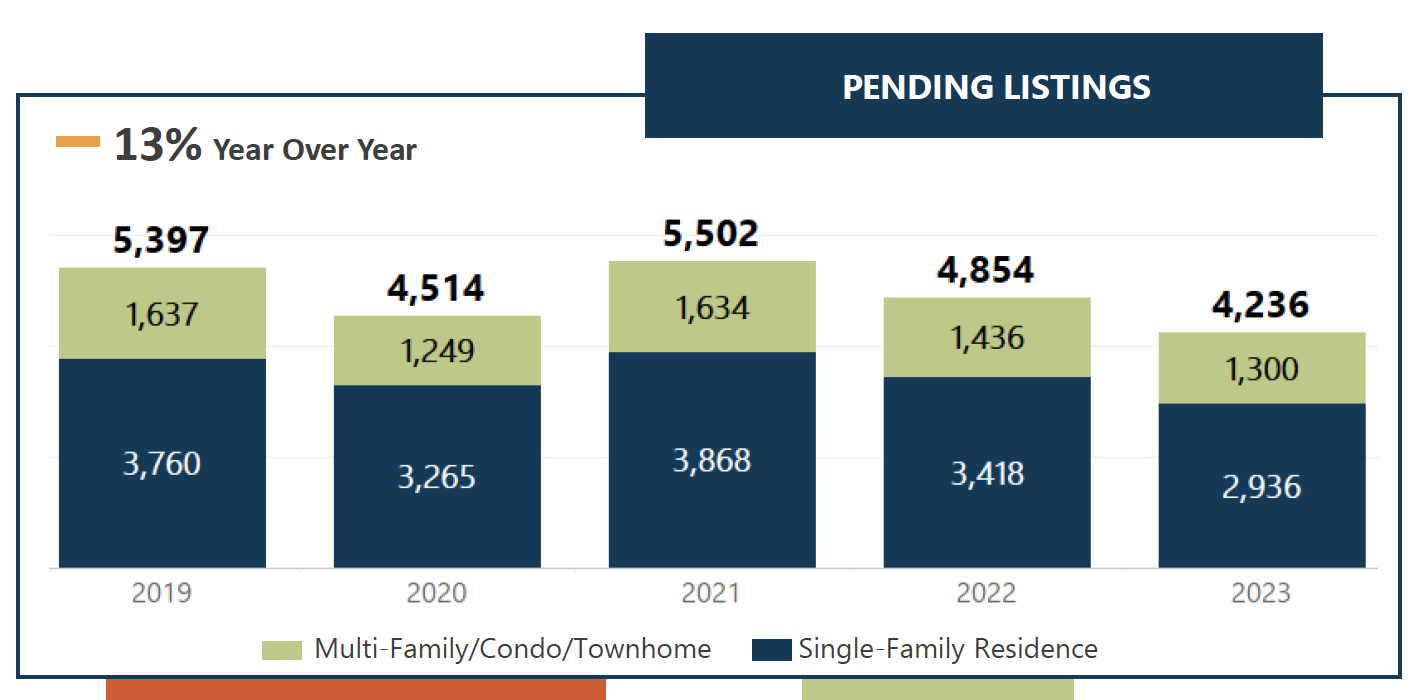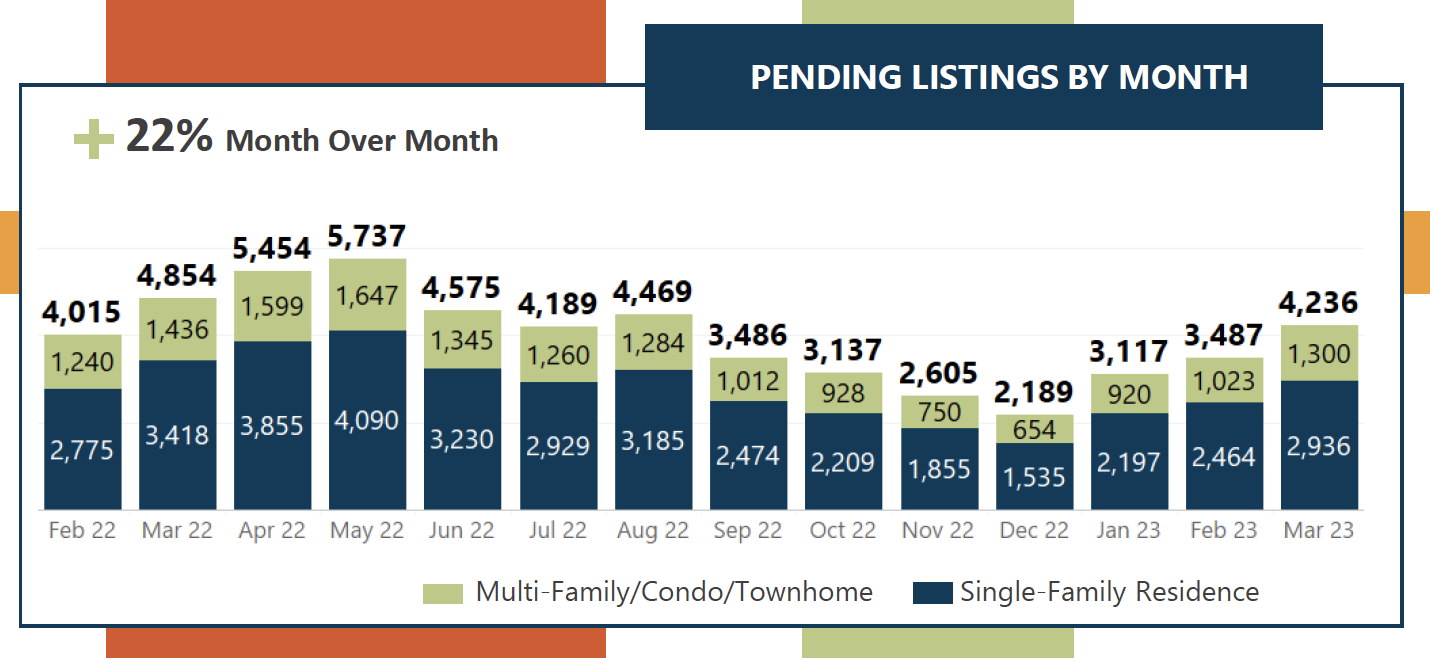 Closed Prices
The median closed price of a home in the Denver Metro Area was 6% lower this March as compared to last March when we were seeing high demand and bidding wars. Compared to last month, prices saw an uptick for the second consecutive month. REcolorado data shows sellers are getting 99.4% of asking price thanks to strong demand.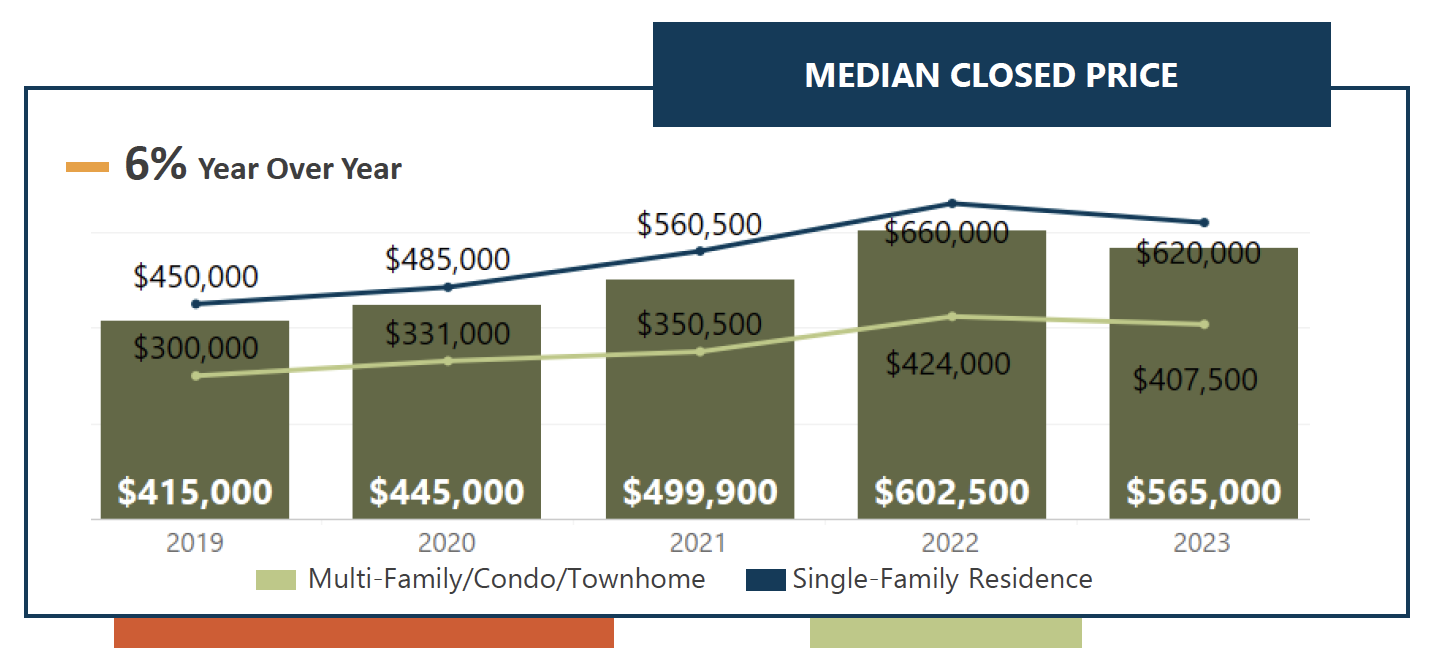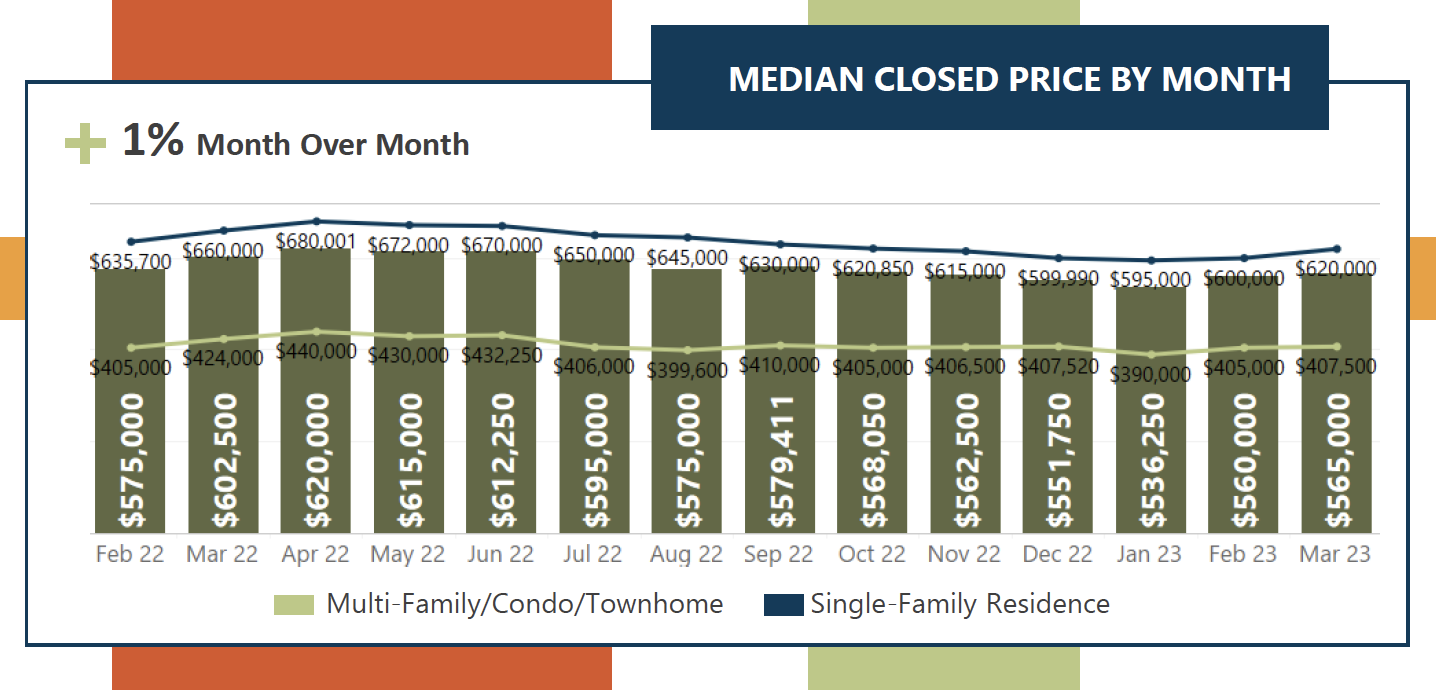 New Listings
The number of new listings buyers brought to the market increased for the third consecutive month in anticipation of the start of the Spring buying season. Compared to last year, the number of new home listings for March is 17% lower.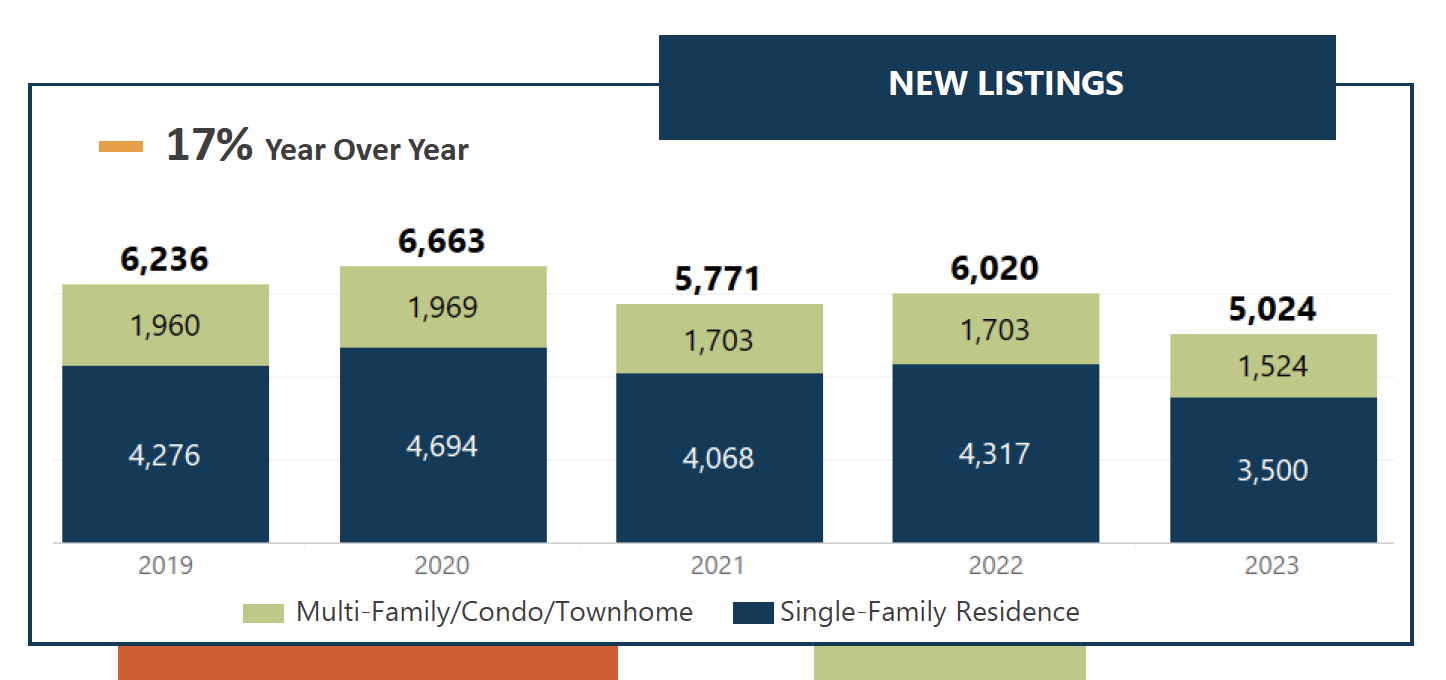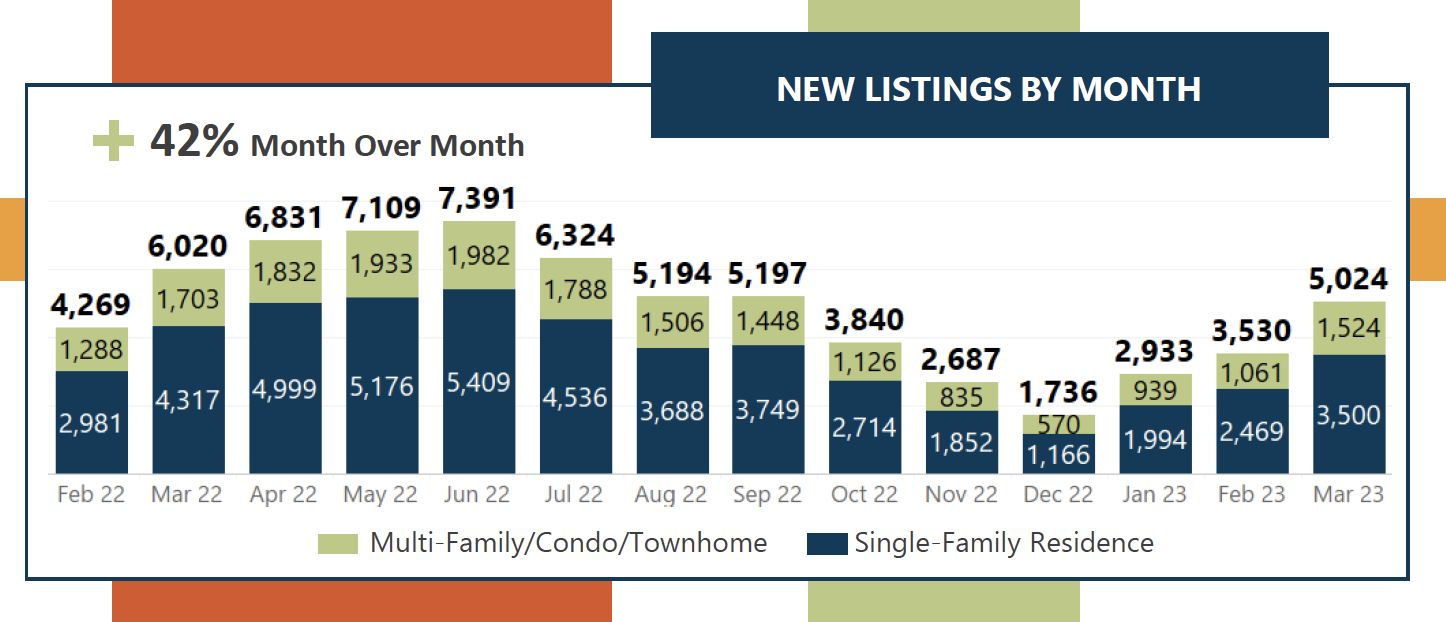 Days In MLS
Homes are sitting on the market a median of one week longer than they did last March and in March of 2021. However, buyers are executing contracts on homes 16 days quicker than they did in February and more than 3 weeks quicker than they did in January.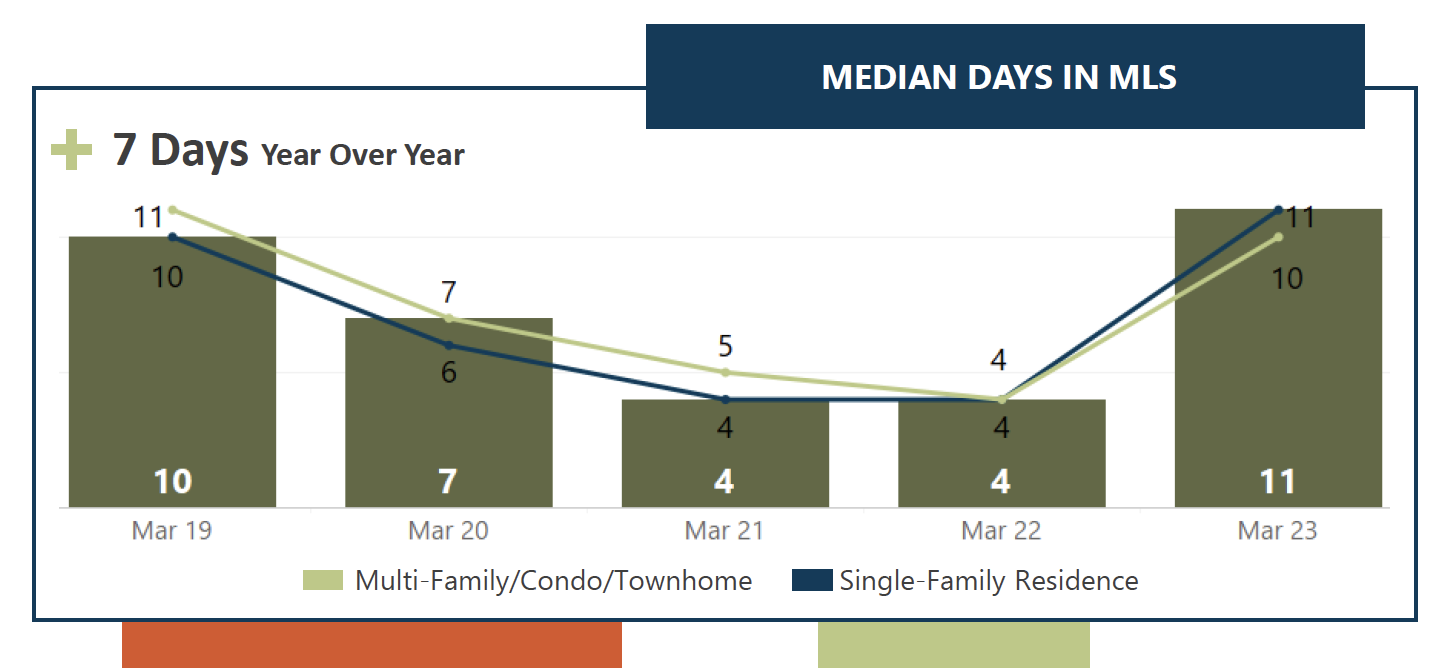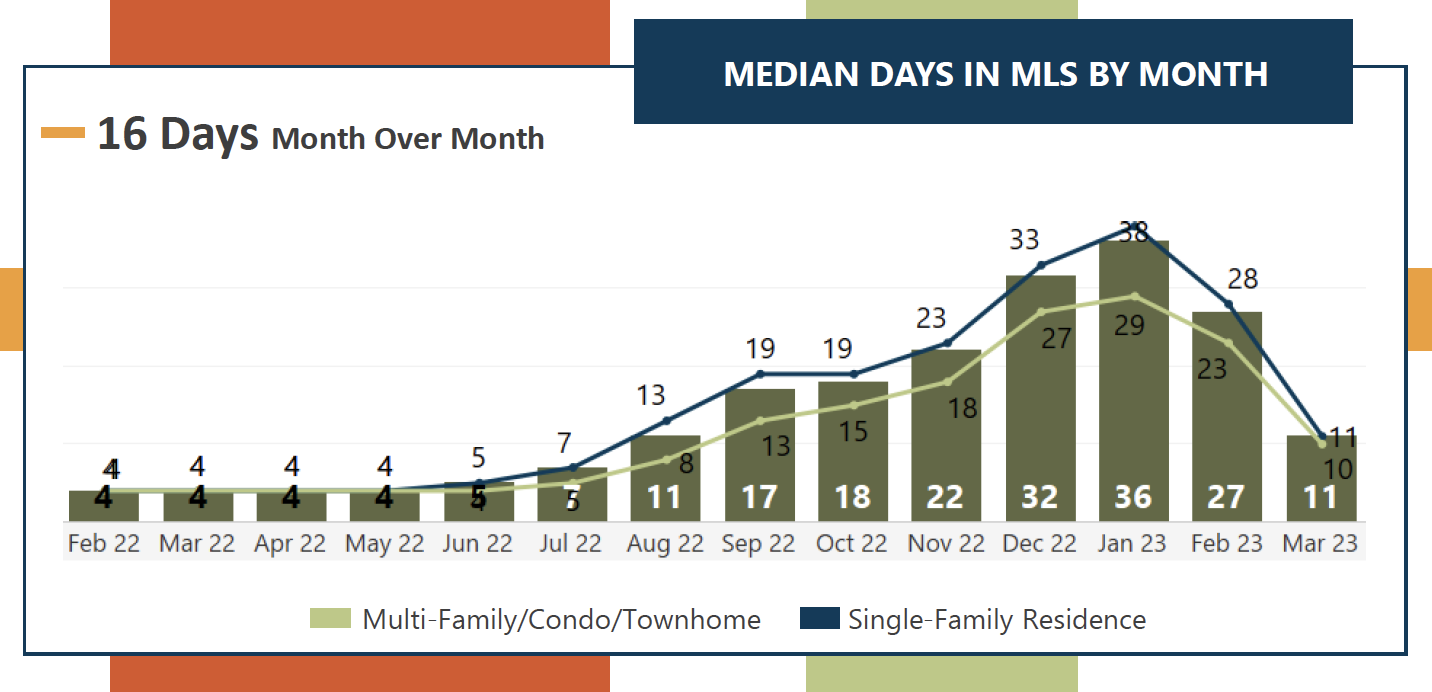 Activity by Price Range
According to REcolorado data, the most home buyer and seller activity in March was in the $500 600,000 price range. Throughout the month, 800 homes closed and 998 new home listings were brought to the market . Homes in this price range were on the market just under 2 weeks.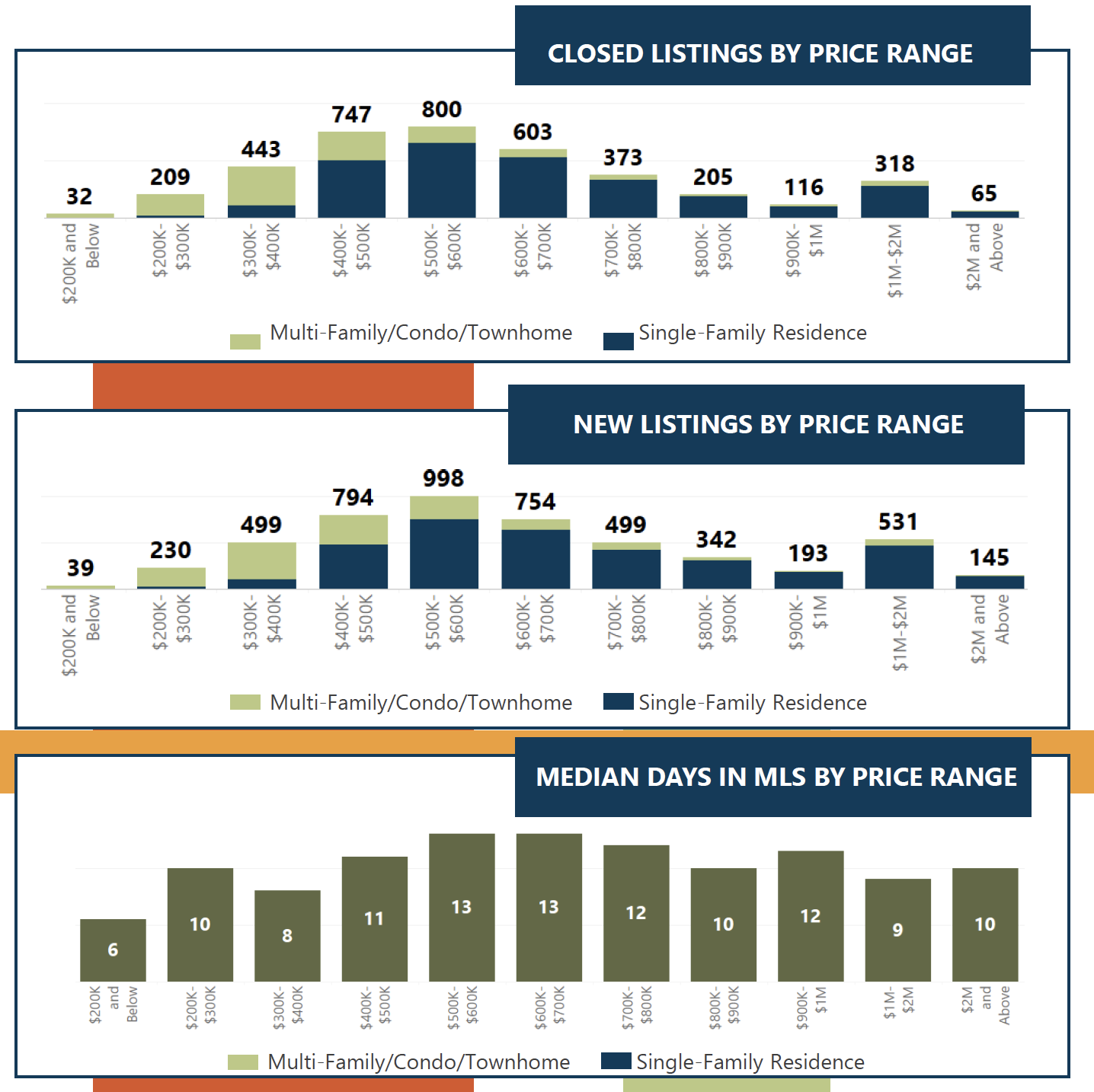 Active Listings
and Volume
Active listings represents the number of listings actively available for sale, or standing inventory, at the end of the month. At the close of March, the Active listing count was 166% more than in March of 2022.
Gross Sales volume in March was 21% lower than last March due to a decrease in sales.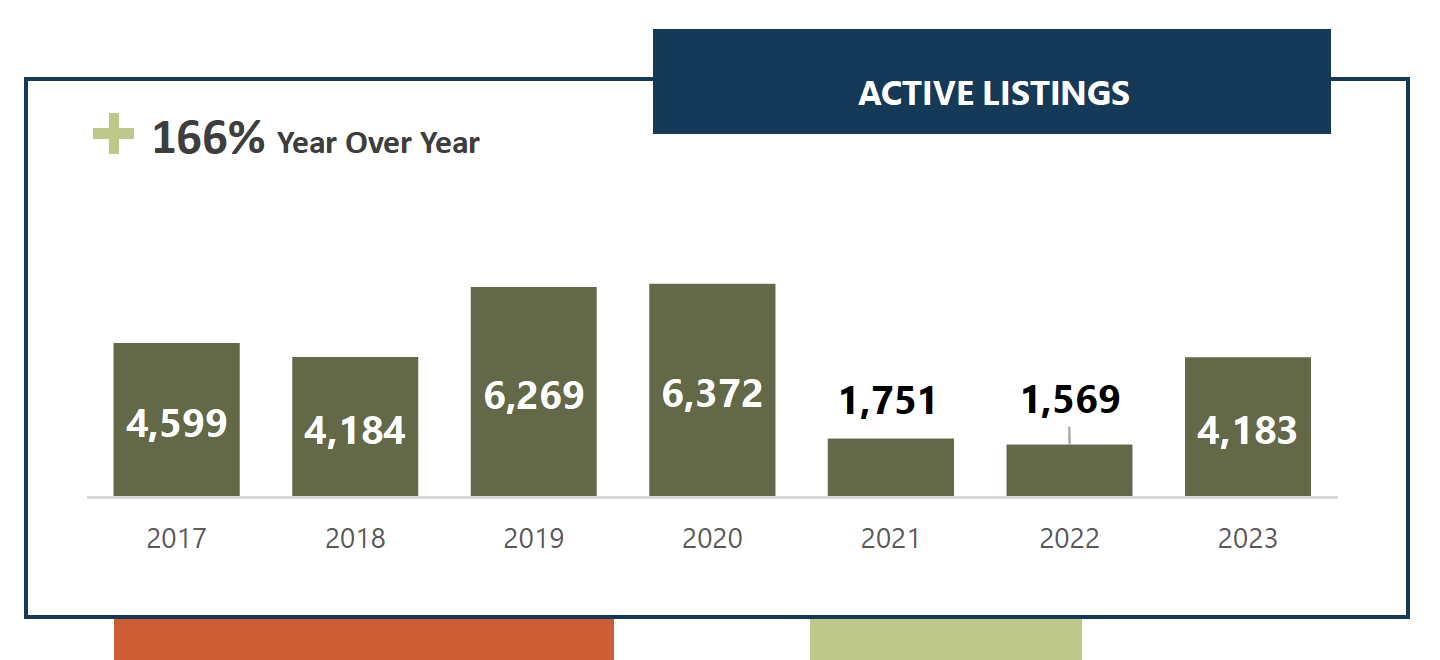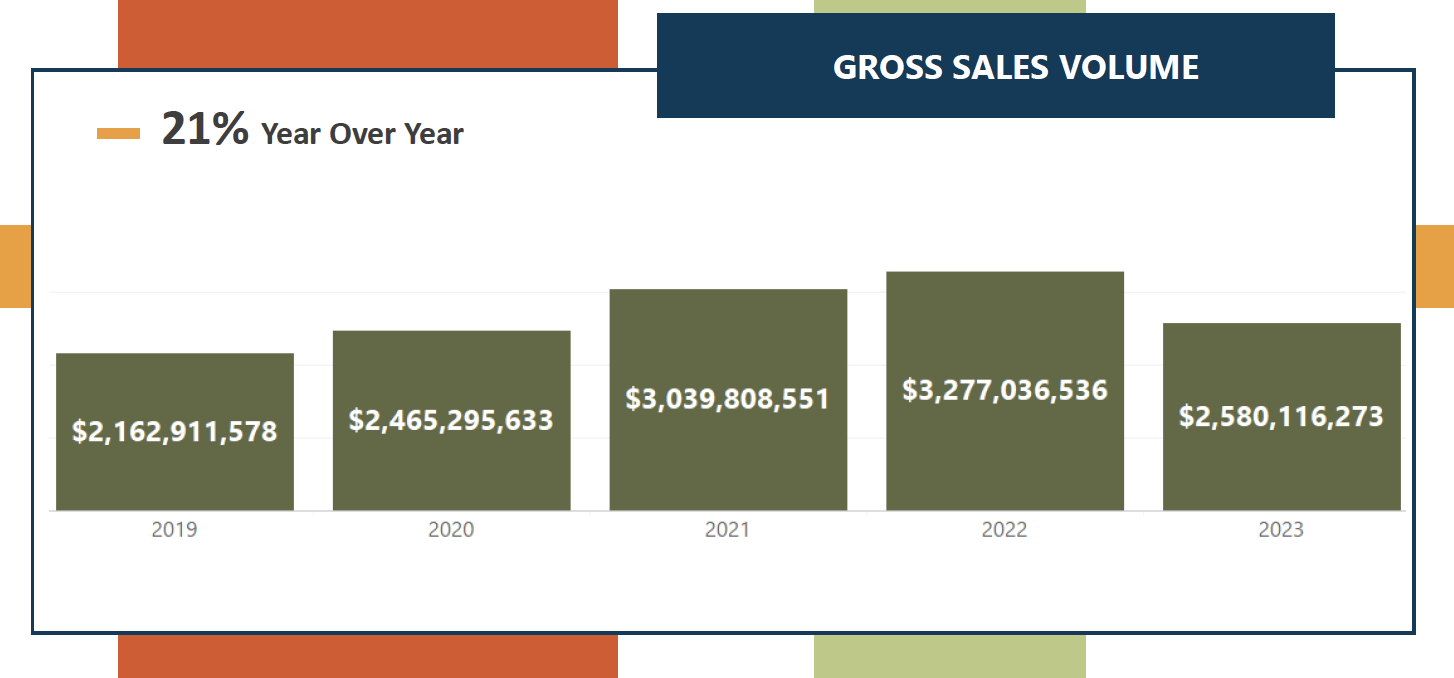 So, How's the Market, March 2023 All data is taken from REColorado for the 11 county Denver Metro Area.