Highlights
February 2022
The buyer's market the Denver Metro area experienced in 2021 is continuing into 2022. Homes are flying off the market in just a few days and prices are continuing to increase. 

The median price of a home sold in February is 22% higher than last February. Sales of homes priced from $600-800,000 are exploding, up 39% from last February. 

Homes are spending very little time available for sale. As a result, standing inventory of homes for sale remains below 2,000 listings. The shortage of inventory is expected to result in ongoing price increases.

Sellers who wanted to get a jump on the busy buying and selling season brought 19% more new listings of homes for sale to the market as compared to last month.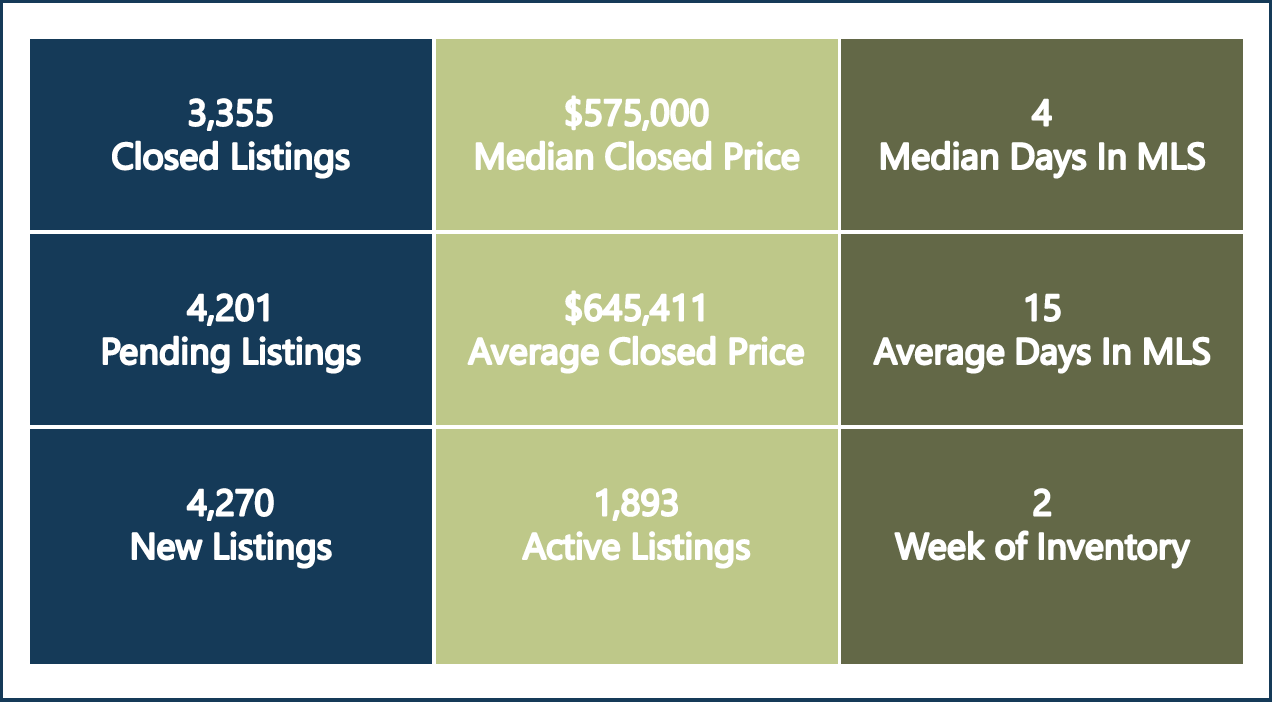 Closed Listings
The number of closings saw a seasonal increase from last month but is down compared to last year's busy start. Year to date, the number of closed listings is down 11% as compared to this point in 2021.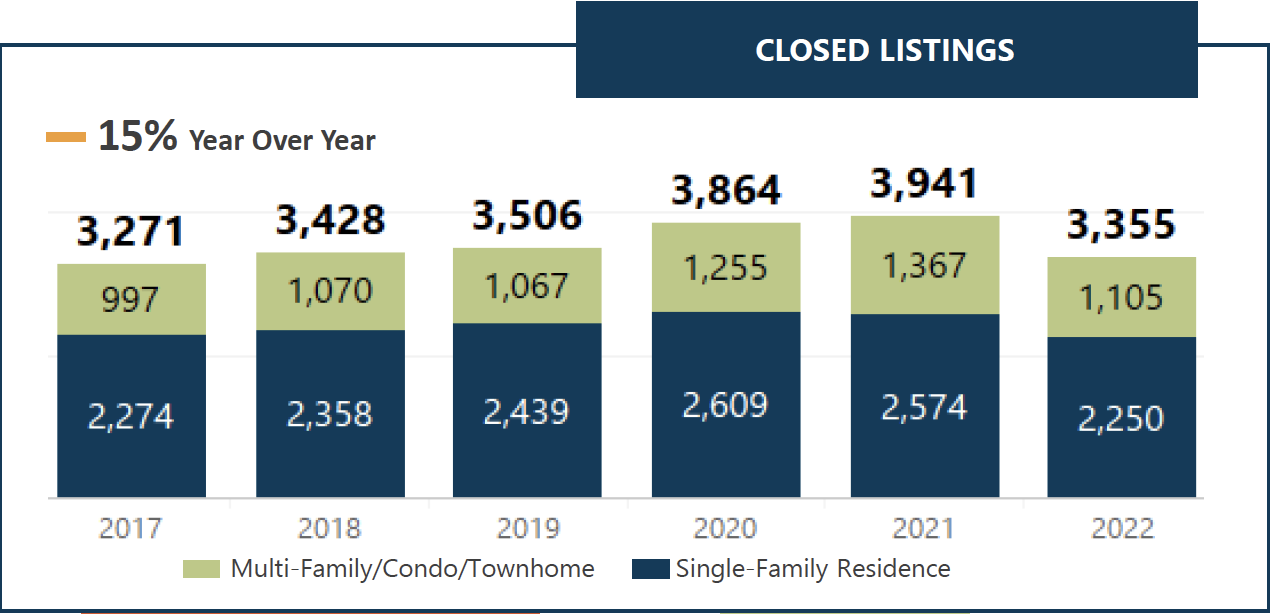 Pending Listings
In February, the number of listings that moved to Pending status represented an 8% decrease compared to last year when the number of homes that were under contract reached an all-time high for the month of February. Compared to last month, the number of listings in the Pending status saw a 13% increase as buyer activity picked up.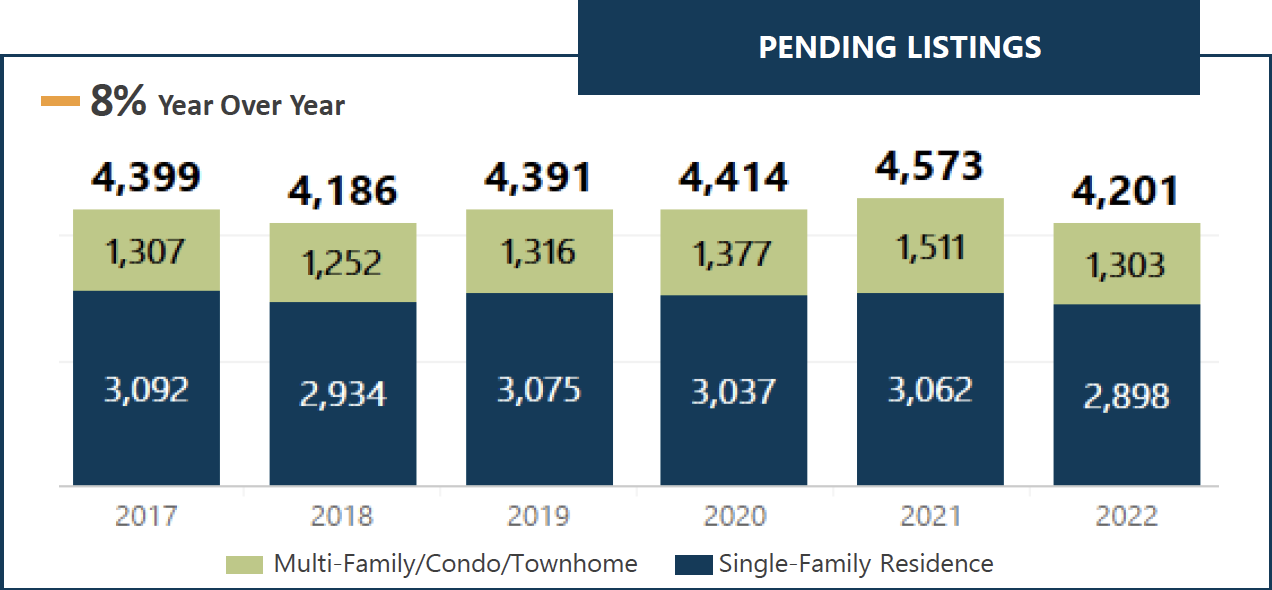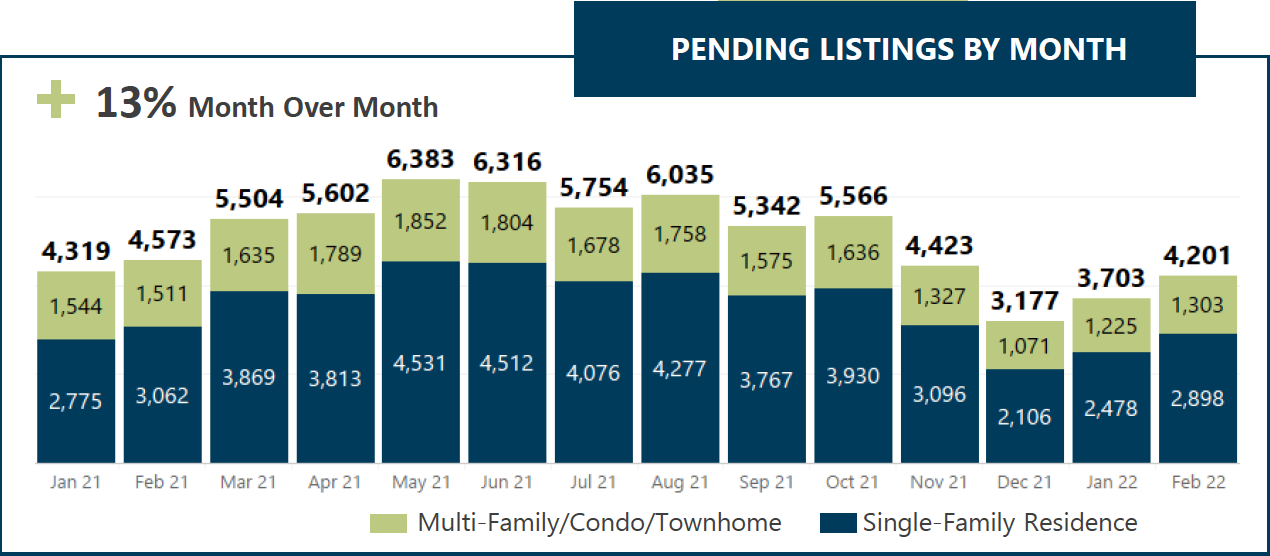 Closed Prices
Home prices saw another uptick ahead of the busy buying and selling season. Median prices are an astonishing 44% higher than only three years ago. Month over month, prices had remained relatively flat through the end of 2021 and then increased 6% in January. Economists predict prices will level off again as interest rates are expected to steadily increase.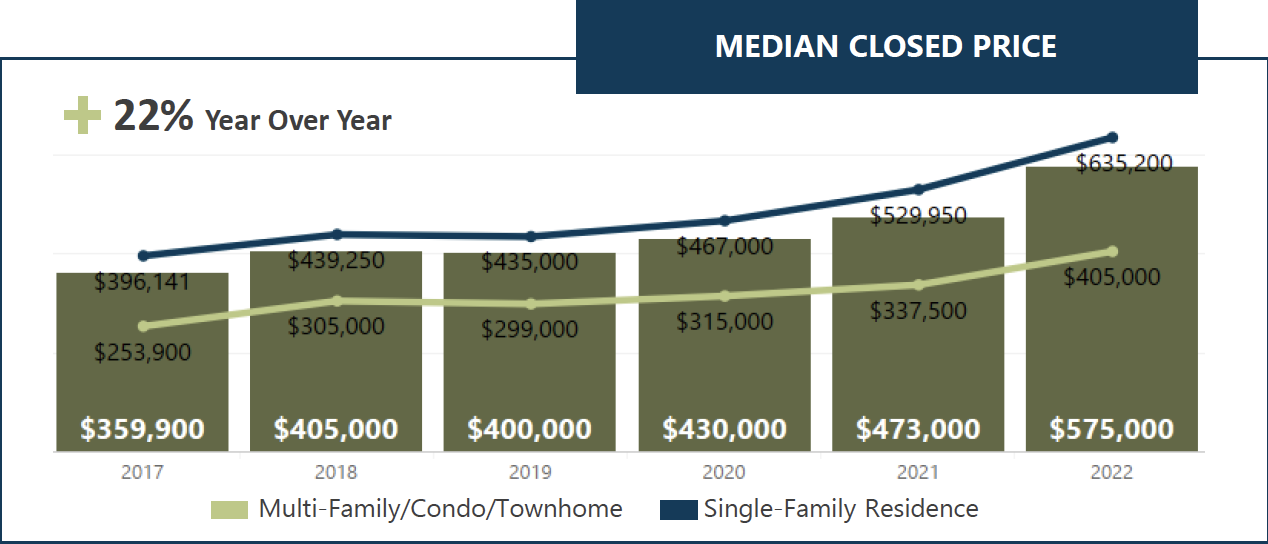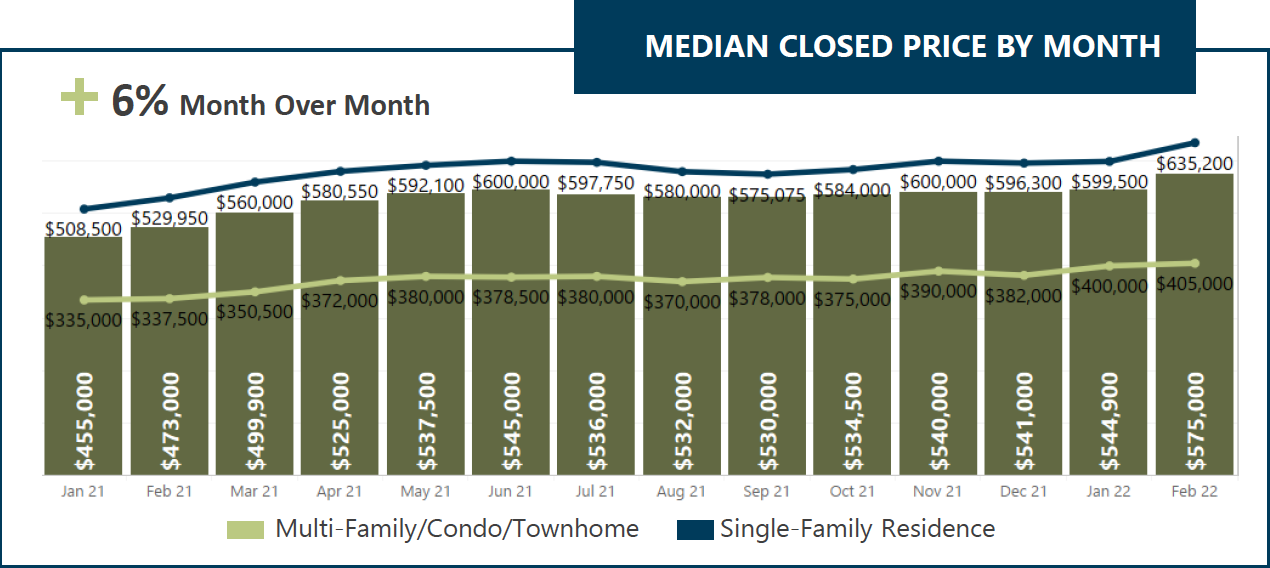 New Listings
The number of new listings sellers brought to the market was lower than we've seen in the month of February since 2014. The number of new listings sellers brought to the market was 6% lower than February 2021. As the busy buying and selling season approaches, the number of new listings was 19% higher than last month.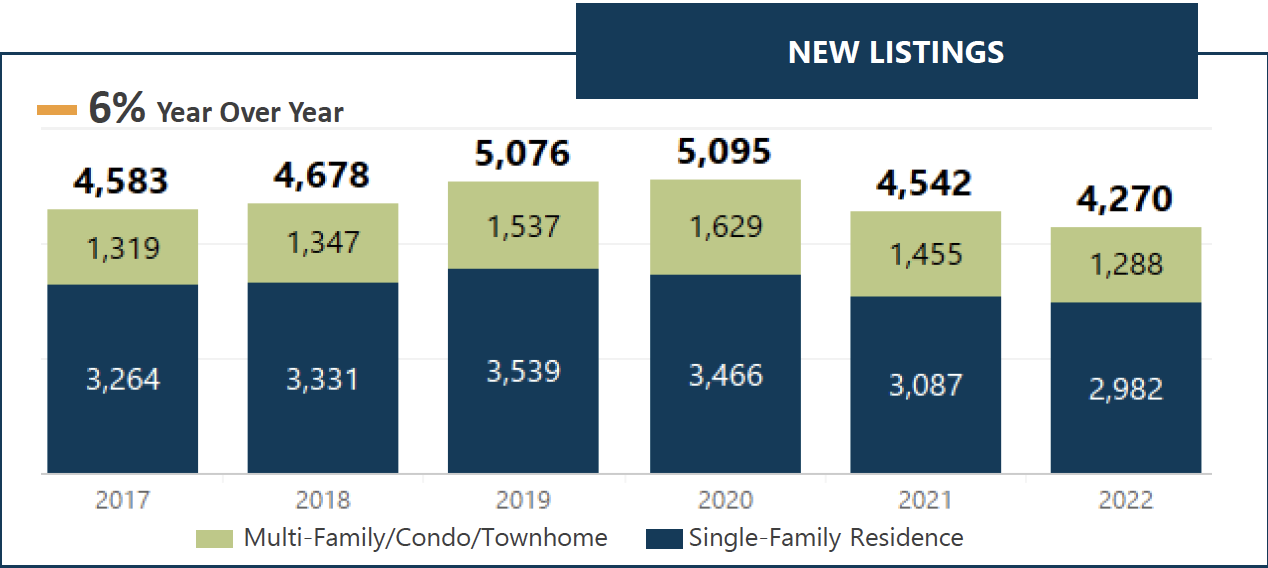 Days In MLS
The median amount of time it takes a new listing to move to the Pending status in the MLS dropped one more day in February to 4 days, which means more than half of all available homes in the Denver Metro Area that sold during the month were under contract in 4 days or fewer. Home shoppers are prepared and making offers quickly.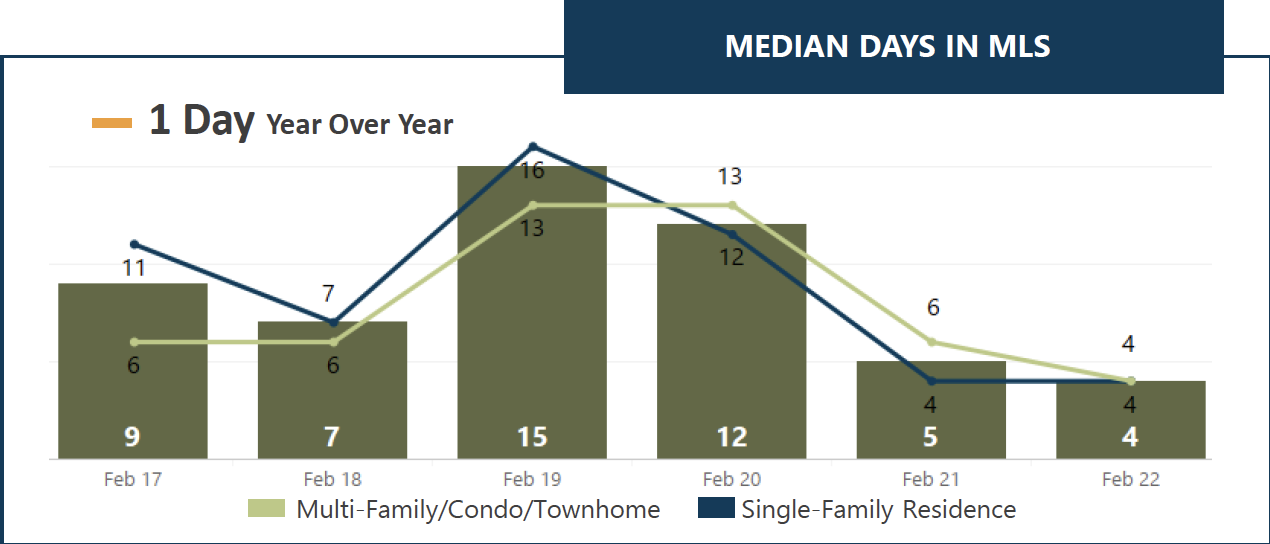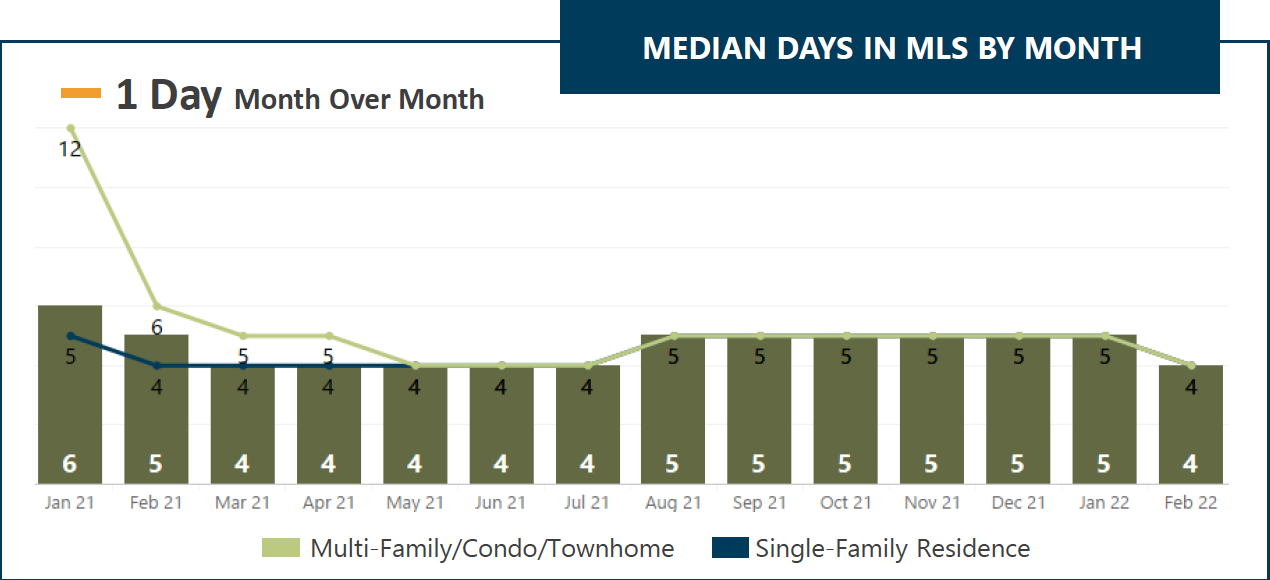 Activity by Price Range
In February we saw the most activity in the $500-600,000 price range, representing 21% of all closings. Several price ranges saw significant increases in closings over last February. Compared to last year, closings in the $600-700,000 price range increased 32% and closings in the $700-800,000 jumped 53%. The majority ofnew listings hitting the market were priced $300 -500,000. 



Active Listings
and Volume
This is the third consecutive month that has ended with the number of listings in Active status below the 2,000 mark. Listings are flying off the market so quickly that they are no longer available at the time market data is pulled. 
Compared to last February, the gross sales volume is relatively unchanged. Increasing prices, along with more sales of homes in higher price ranges is keeping gross sales volume above $2B for the month.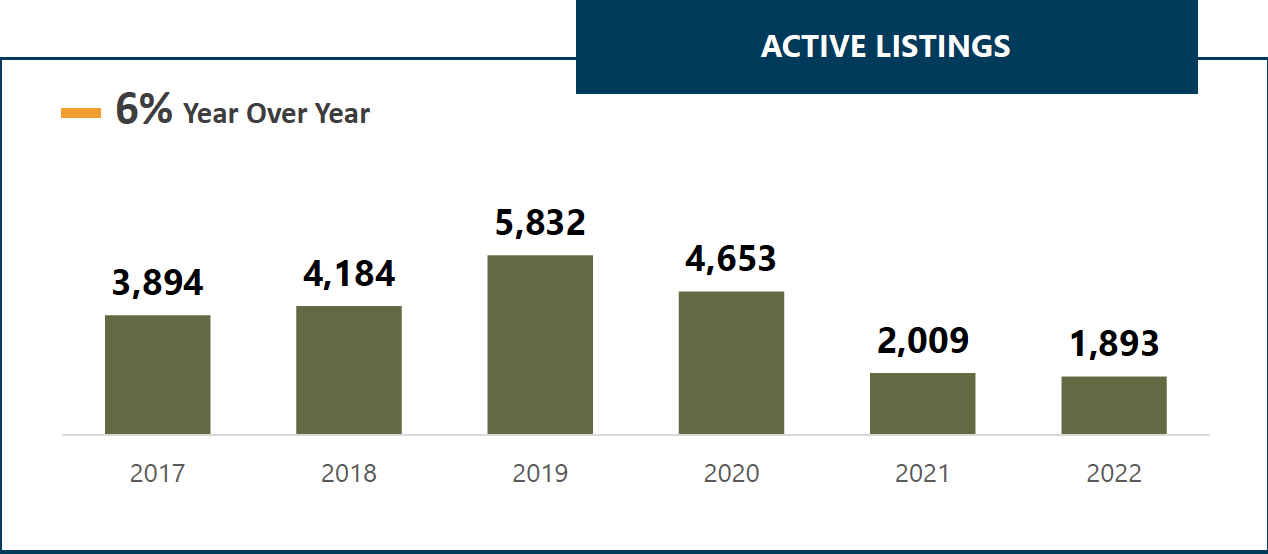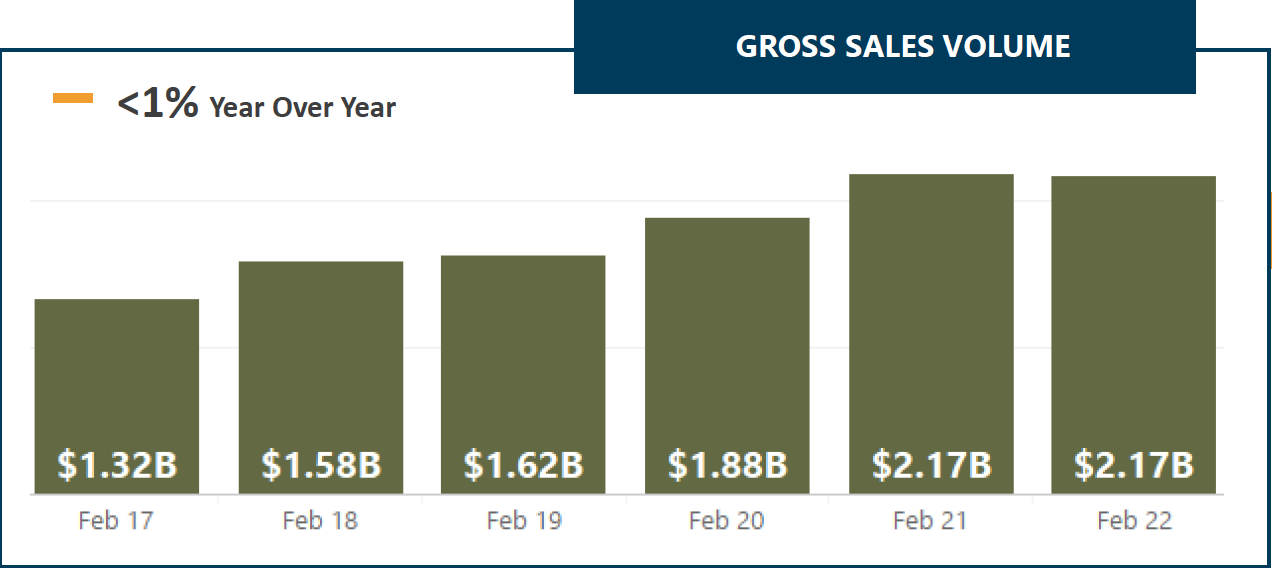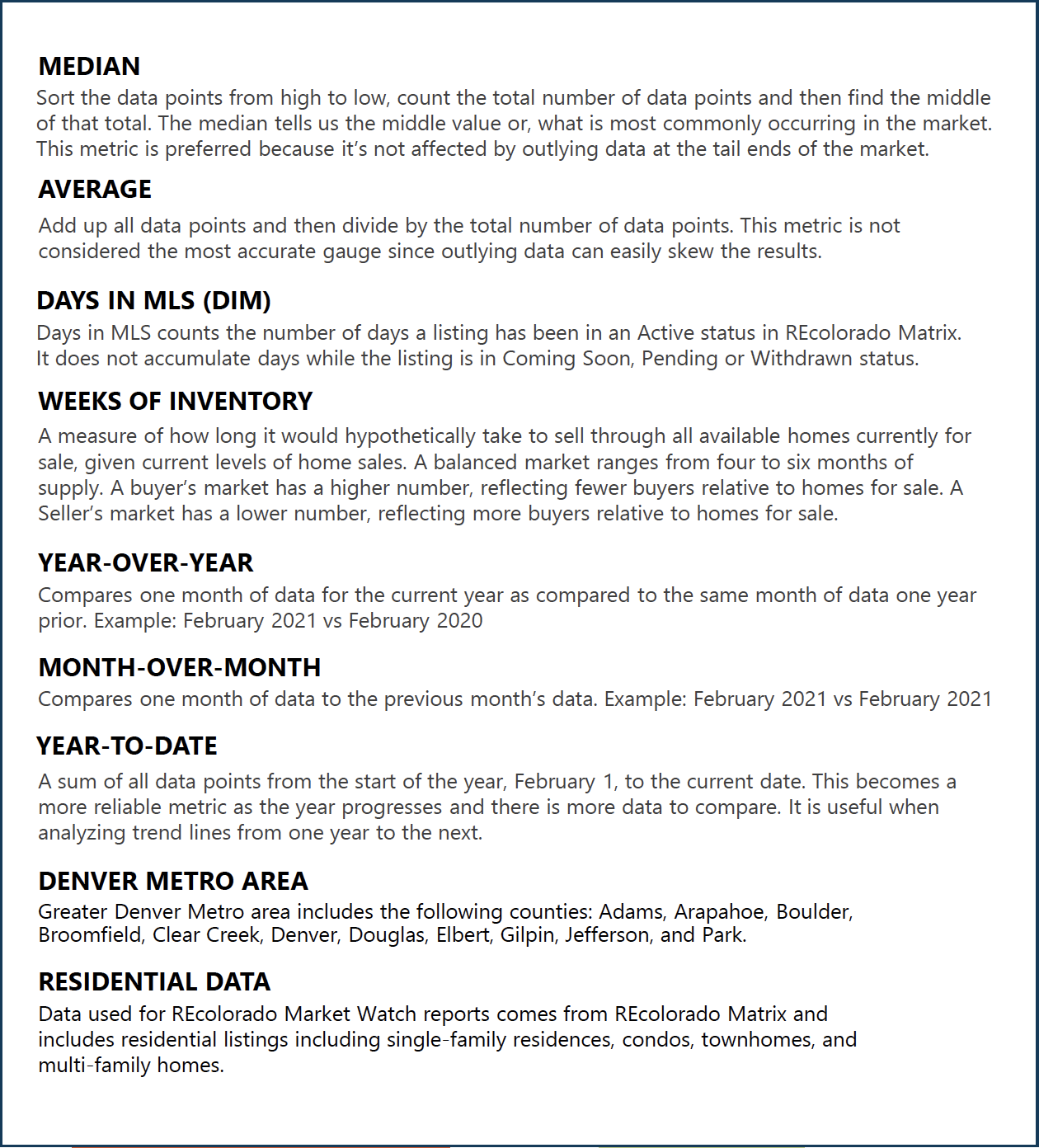 So, How's the Market, March 2022 All data are taken from REColorado on March 18th, 2021 for the 11 county Denver Metro Area.