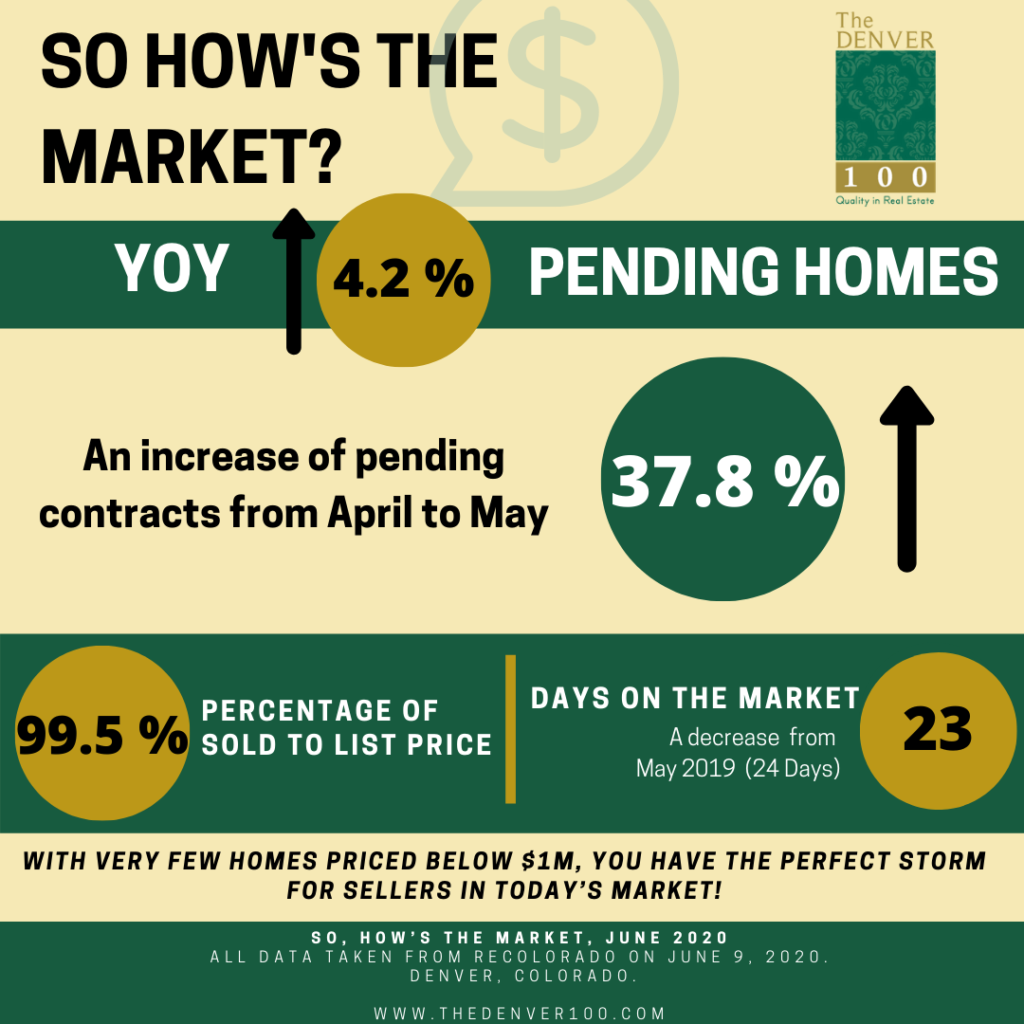 May 2020 inventory of single family and condo decreased 18.8% from a year ago. Total Active listings today is reporting 6,132 compared to 7,556 twelve months ago.
Due to the smaller number of buyers out in April due to the pandemic, the number of closed properties has decreased 44.1% from May 2019. However, the decrease was 10.2% from April to May.
The average price of a home in Denver today is $487,954 compared to $496,824 one year ago. A 1.8% decrease year over year.
The big positive statistic is the number of properties that are "Pending". May 2020 is actually higher than 12 months ago, an increase of 4.2%. However from April 2020 to May 2020 we have seen a 37.8% increase month over month. Currently there are 8,670 properties Pending to Close – this is why the closings for June and July will start to rebound. 
May 2019 vs May 2020 – Activity in Property Price Points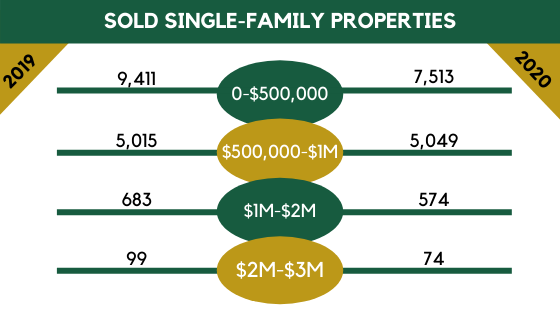 We will see inventory rise slightly each month. 
The growth of pending homes have increased drastically from April to May. 
Why?
Pent up demand from buyers not being able to view homes. 
Record low interest rates! 
With very few homes priced below $1M, you have the perfect storm for sellers in today's market!