How Does 2020 Denver Real Estate Look? Are we in a Full Recovery for Real Estate? 
 Average Price of a Single-Family Home has increased 2% YOY. 
Inventory between June 2019 and June 2020 decreased by 31.9%. Including the 'Coming Soon' category, the true inventory shows a decrease of 29.51%. 
The number of homes Pending in June 2019 versus June 2020 increased from 6,529 to 7,919. 
Average Days on the Market in 2020 is 24 days – almost identical to 2019.
We find it impressive that the market continues to grow throughout the course of the pandemic!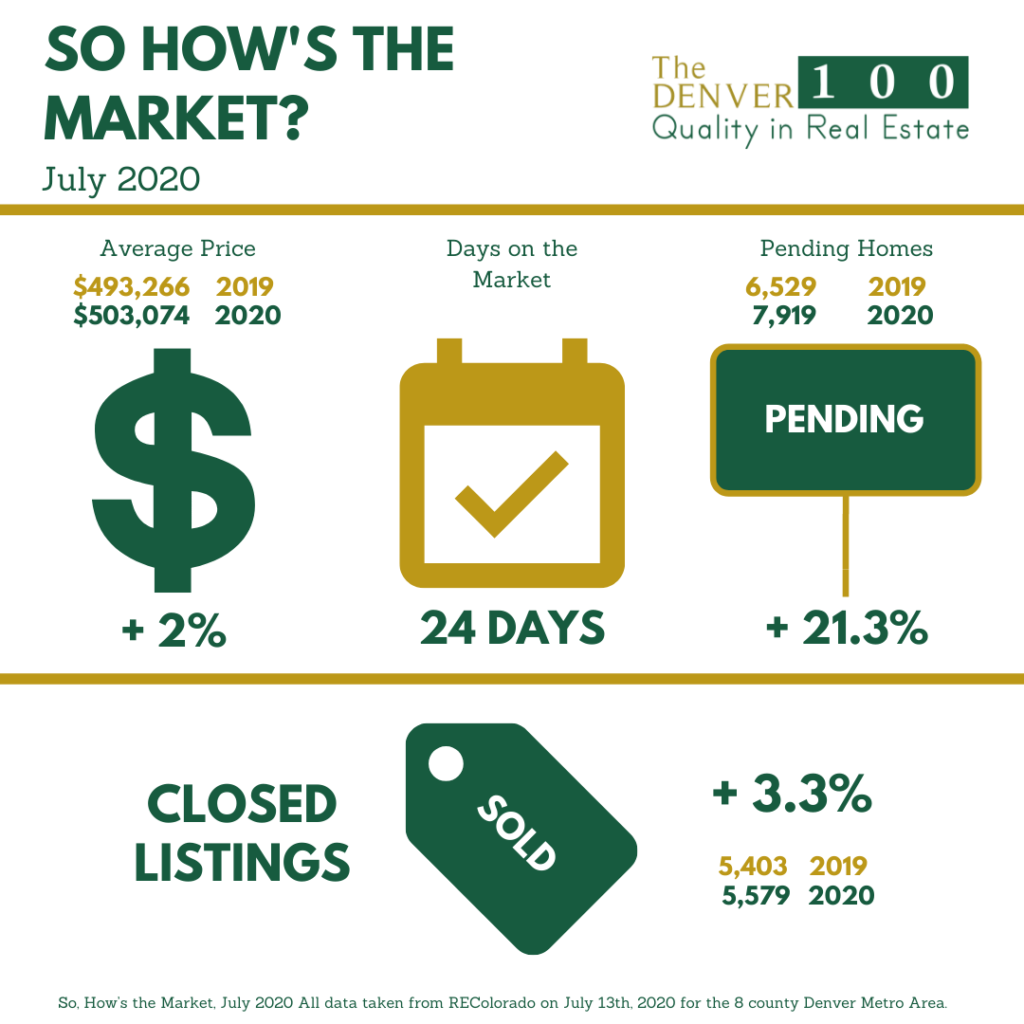 How to Navigate a Changing Real Estate Market
 Know how your price range is reacting to the new market trends, and what your odds are in specific periods of marketing or buying times.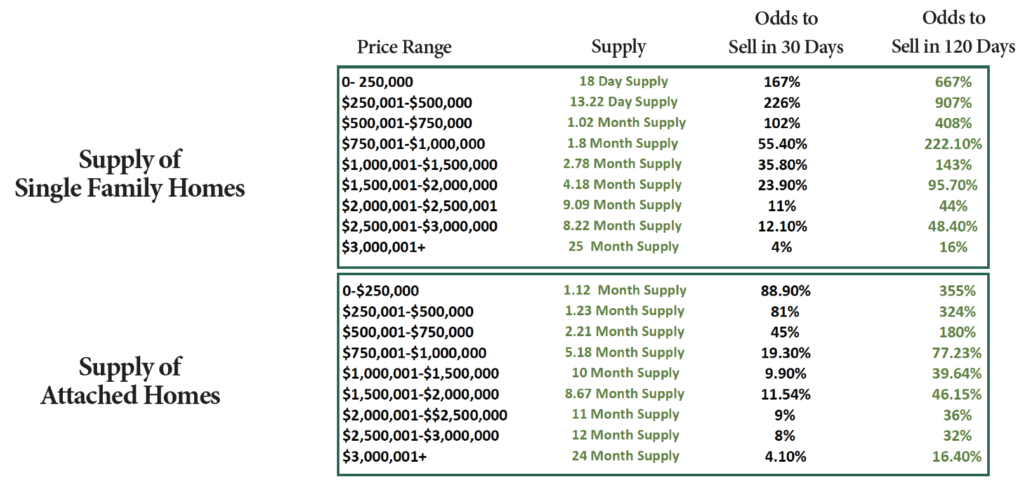 So, How's the Market, July 2020 All data taken from REColorado on July 13th, 2020 for the 8 county Denver Metro Area.