Highlights
February  2023
The Denver Metro housing market typically sees an increase in activity from January to February as the busy home buying and selling season gets underway. This year, according to REcolorado data, the number of new listings and closings increased month-to-month. Additionally, the number of listings that moved to Pending saw an uptick, which is a leading indicator of future closings.

After four months of decreases, the median closed price of Denver Metro homes increased 4% from January to February. Median prices are down 3% from last year at this time.

Inventory challenges are expected to persist in 2023, thanks in part to what economists are calling the "lock-in" effect. Many would-be sellers who are locked into low mortgage rates are choosing to stay in place in lieu of putting their home on the market. The number of new listings that came on the market was lower than any February since 2010.

The Denver Metro rental market experienced year-over-year increases in activity according to REcolorado data. Compared to last year, the number of leased properties doubled and leased prices are up 6%.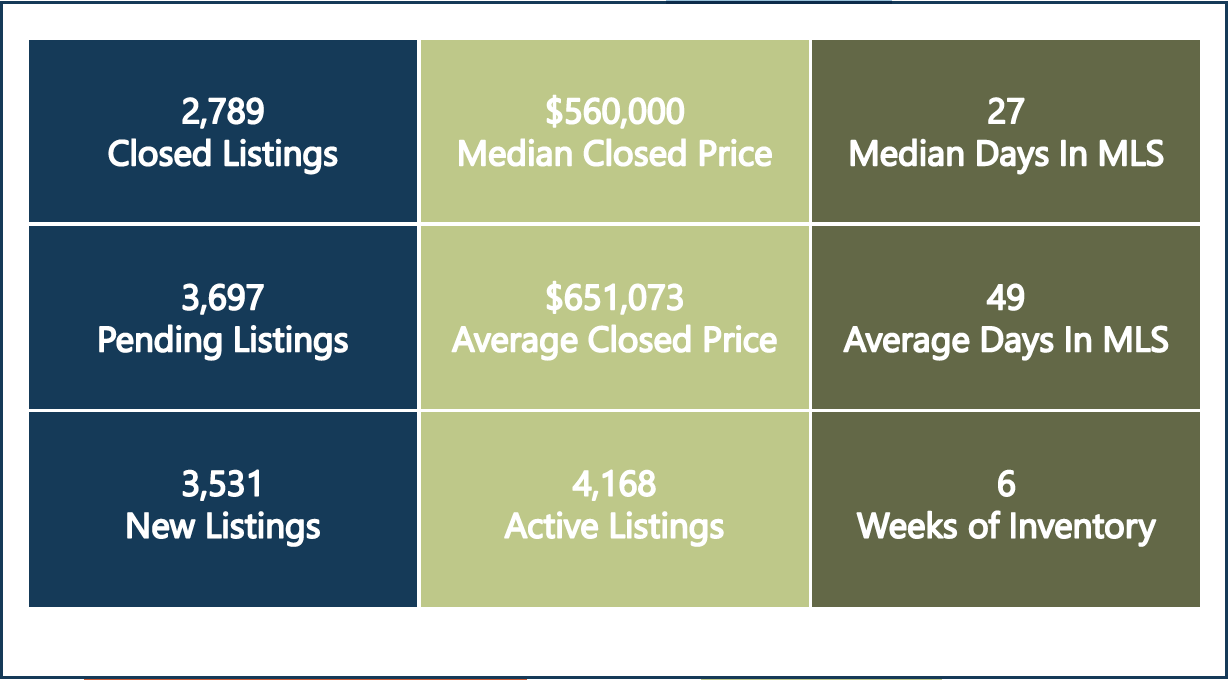 Closed Listings
The selling season kicked into gear with 31% more Denver Metro homes closing in February than January. Closings were down 18% compared to this time last year.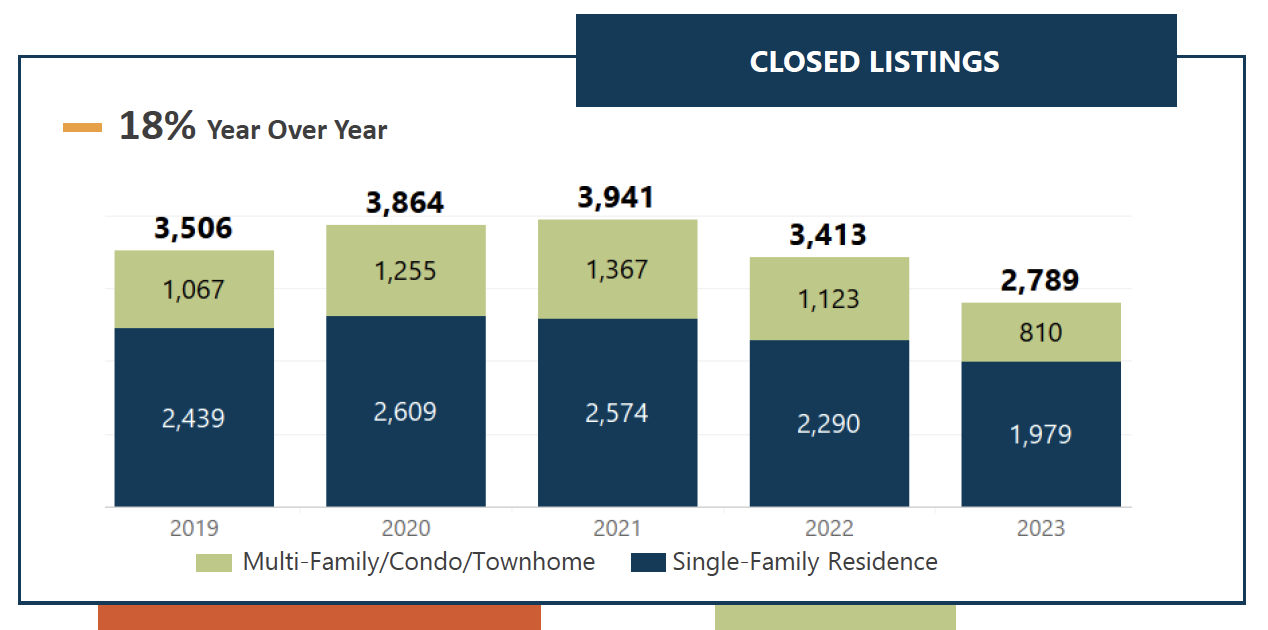 Pending Listings
Buyer activity saw a seasonal increase in February as home shoppers got a jump on the busy buying and selling season. The number of contracts executed on homes was 18% higher than last month. Compared to previous years, the number of pending listings is lower as a result of higher home prices and interest rates.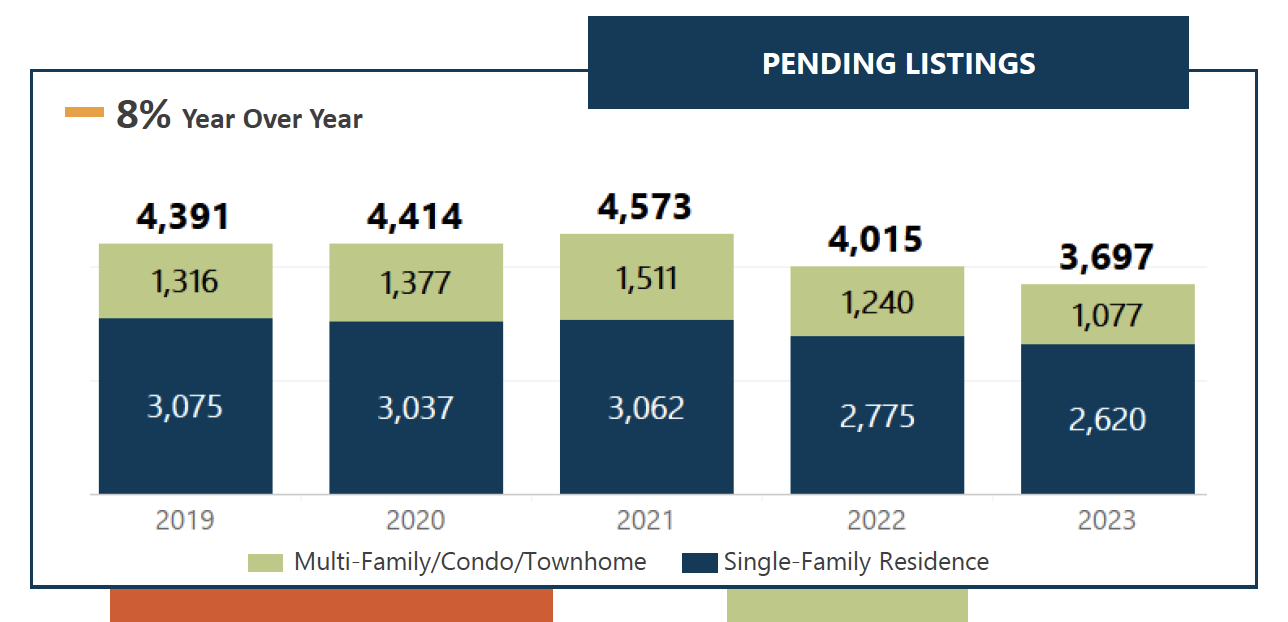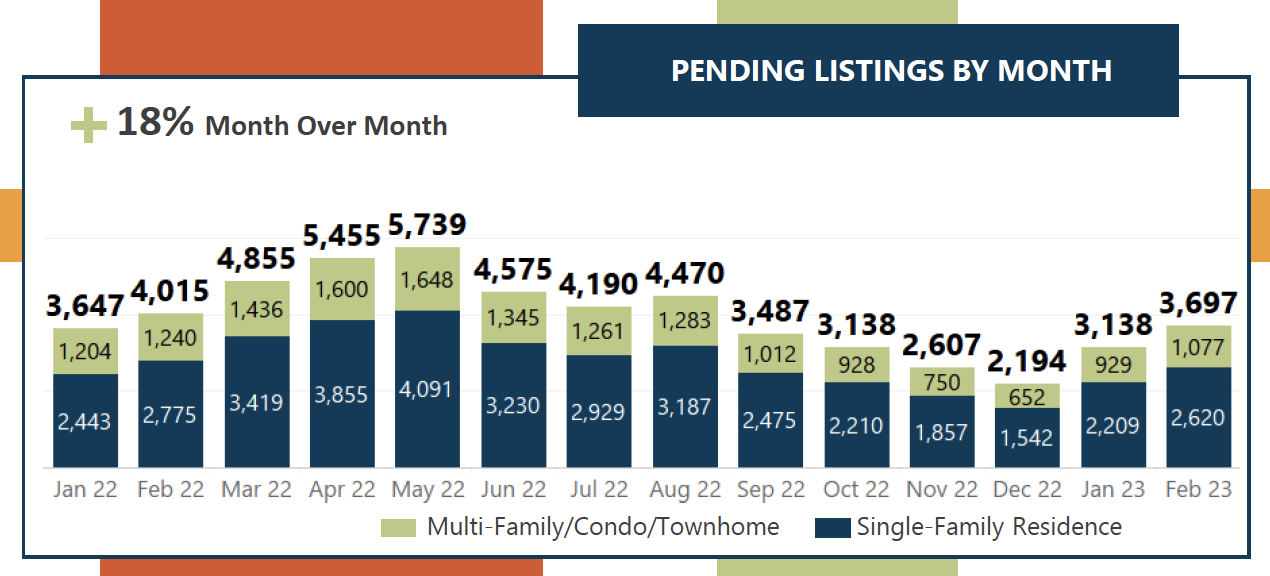 Closed Prices
According to REcolorado data, the median closed price for a Denver Metro home was down 3% as compared to last February. There was a 4% month-over-month lift in median prices as a result of increased buyer activity.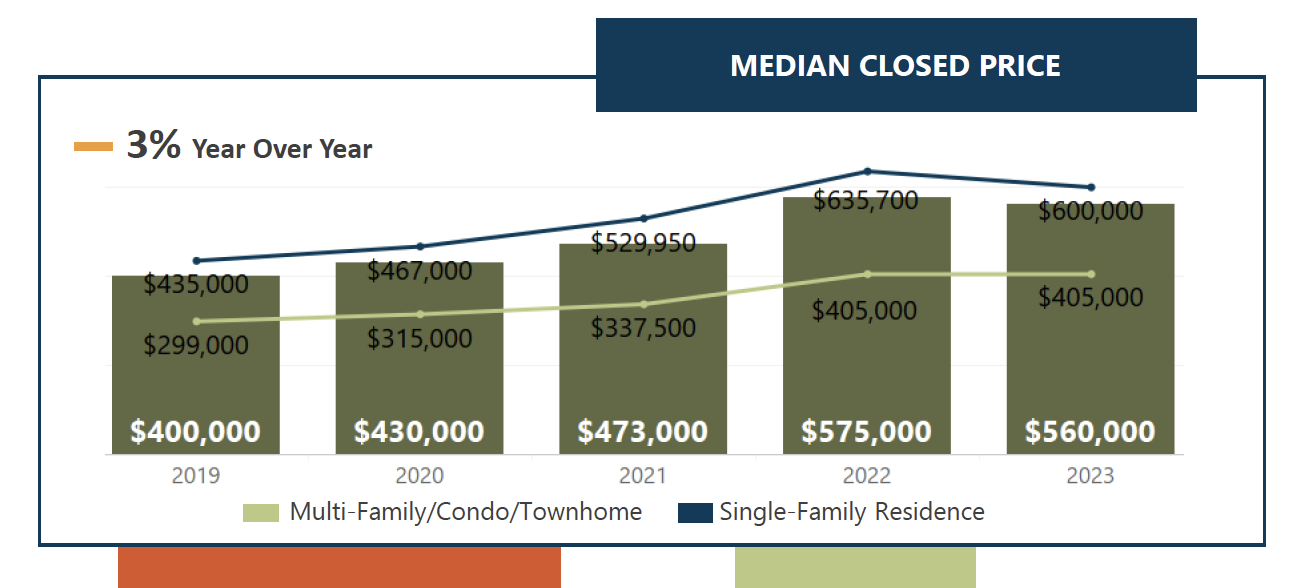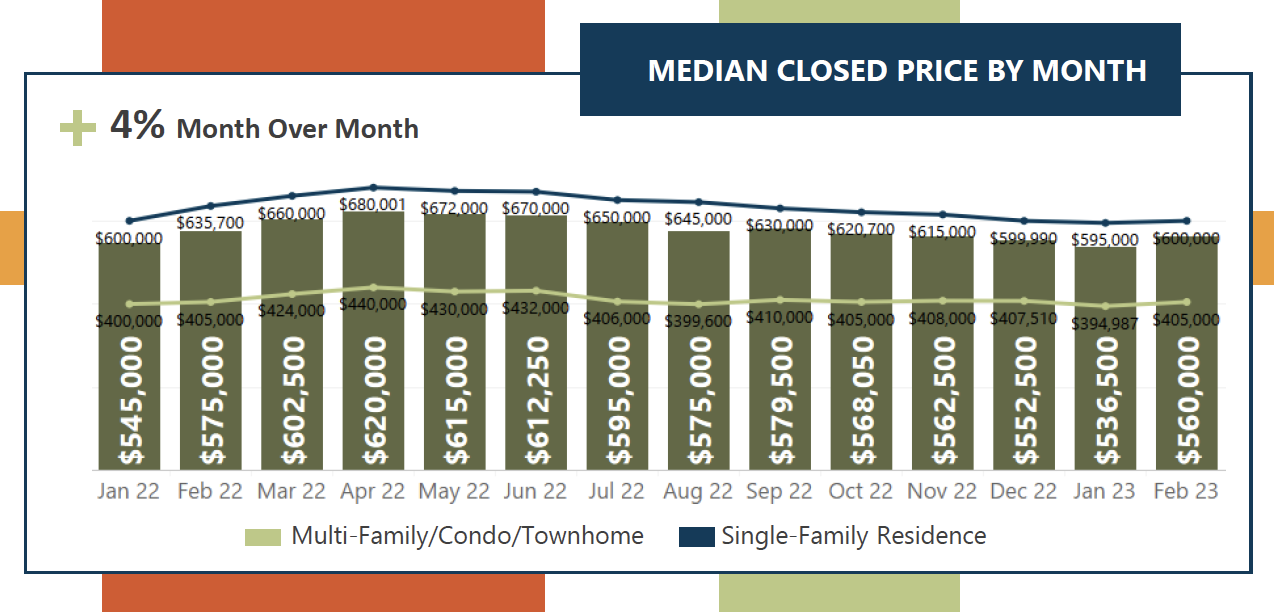 New Listings
The market saw a seasonal increase in the number of new listings to come on the market in the Denver Metro area in February. Homeowners that are locked into low mortgage rates are choosing to stay in place. As a result, the number of fresh listings sellers are bringing to the market is lower than we've seen in previous Februarys.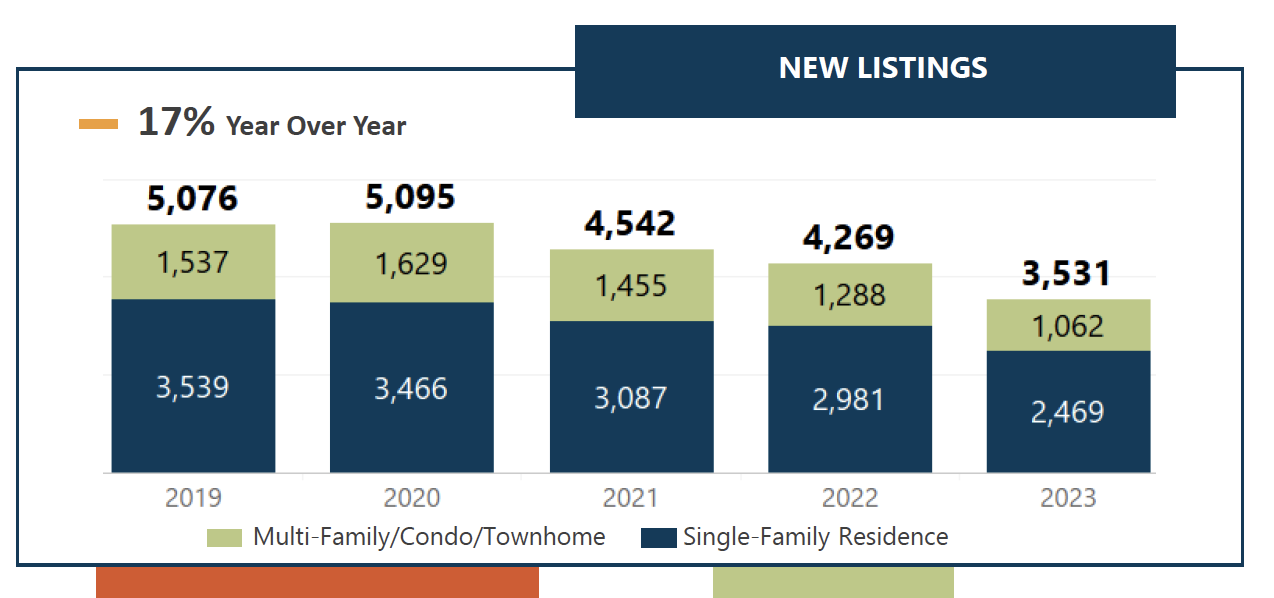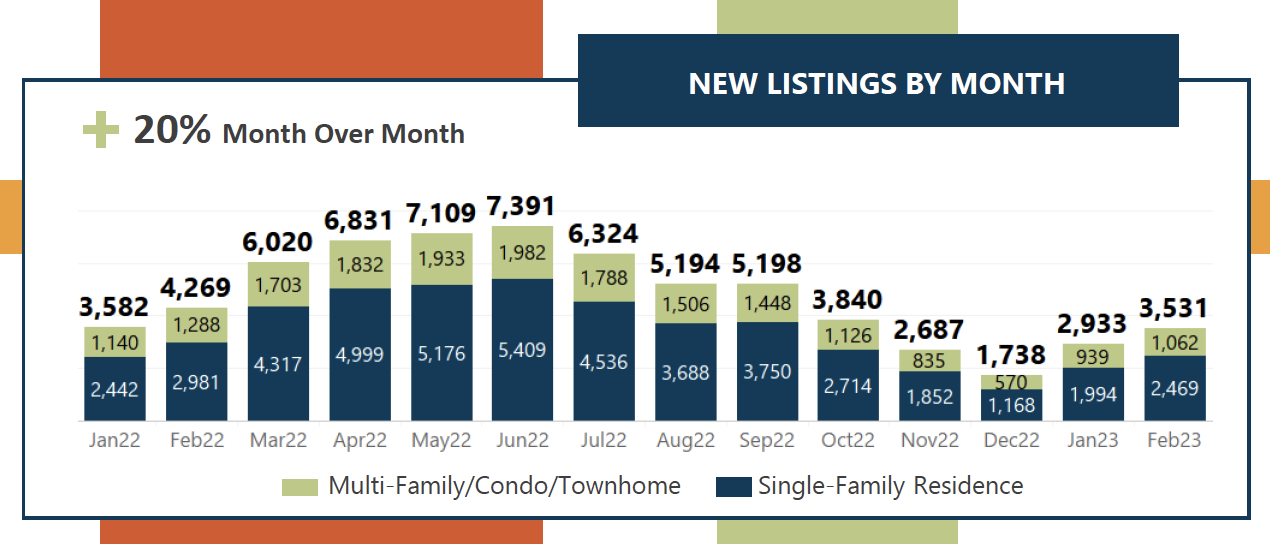 Days In MLS
Homes moved off the market more quickly in February than in January as home shoppers jumped into the market and executed contracts on properties. When looking at previous Februarys, shoppers are taking longer to make home-buying decisions.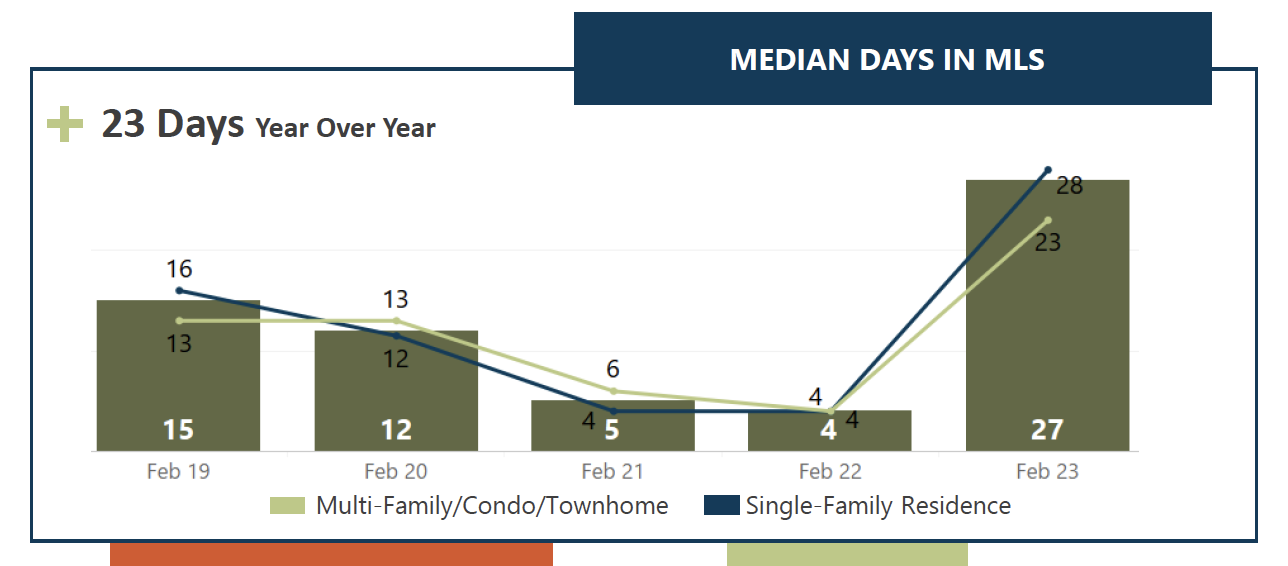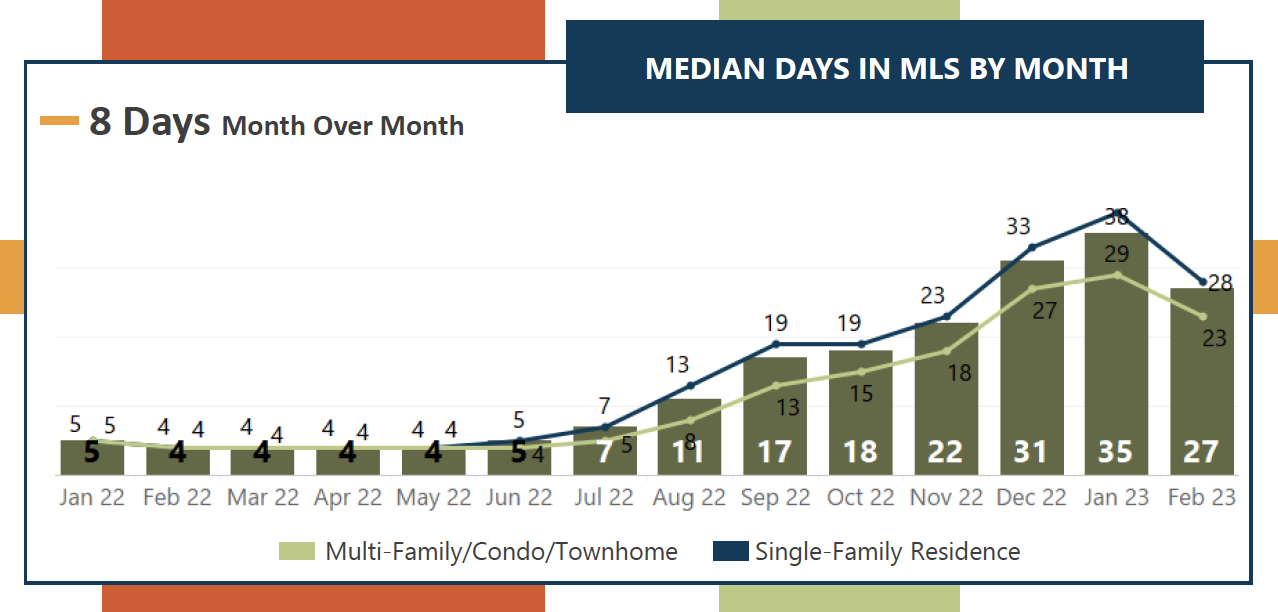 Activity by Price Range
According to REcolorado data, the $500-600,000 price range saw the most activity in February with 22% of closings and 18.8% of fresh listings. Homes priced in the $300-400,000 range moved off the market the quickest, in a median of just over 2 weeks.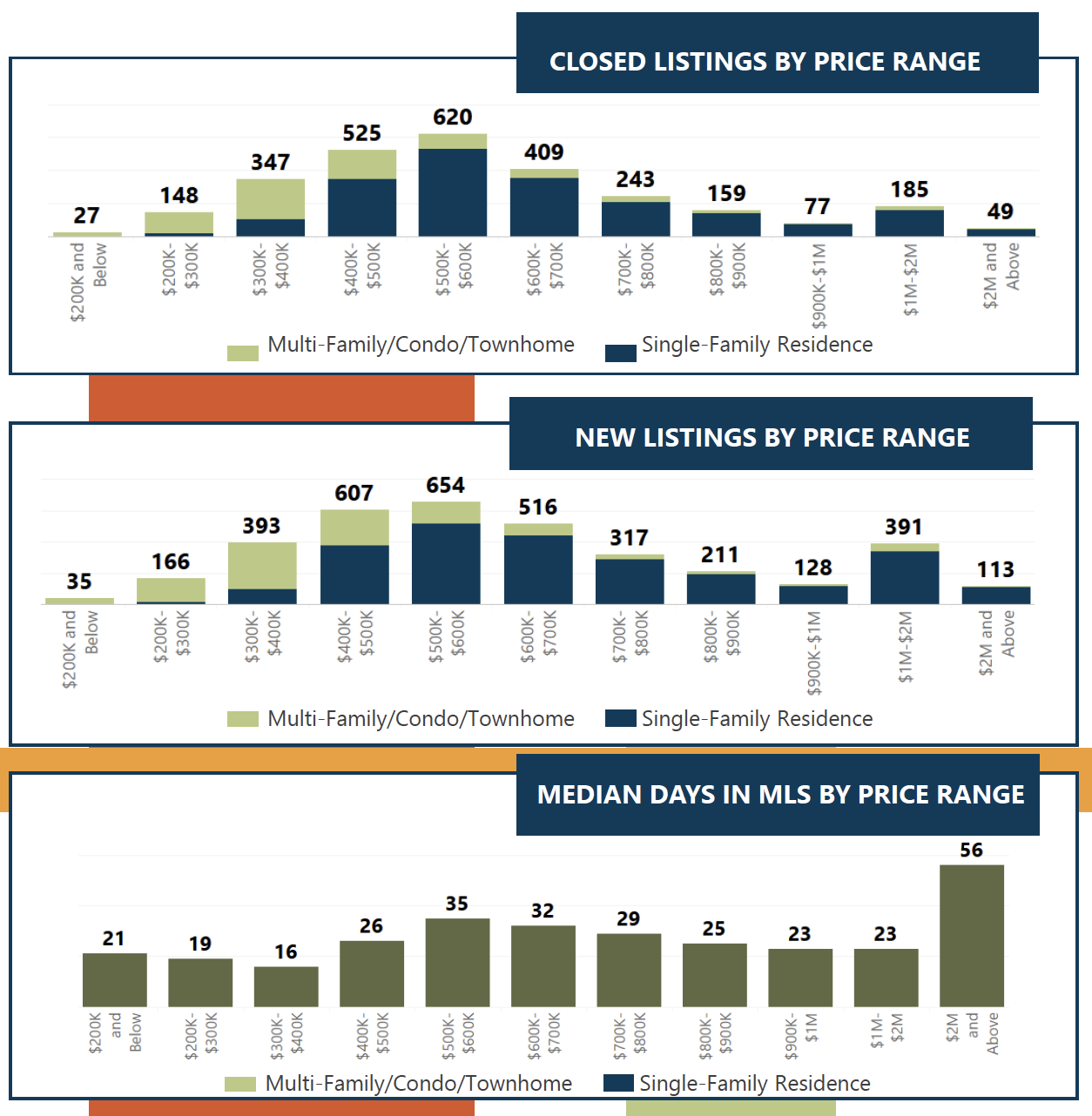 Active Listings
and Volume
Homes are spending more time on the market resulting in more standing inventory of properties available for sale. At the close of February, there was 120% more active inventory as compared to February 2022.
Gross sales volume was lower in February as compared to previous three years as a result of decreased closings.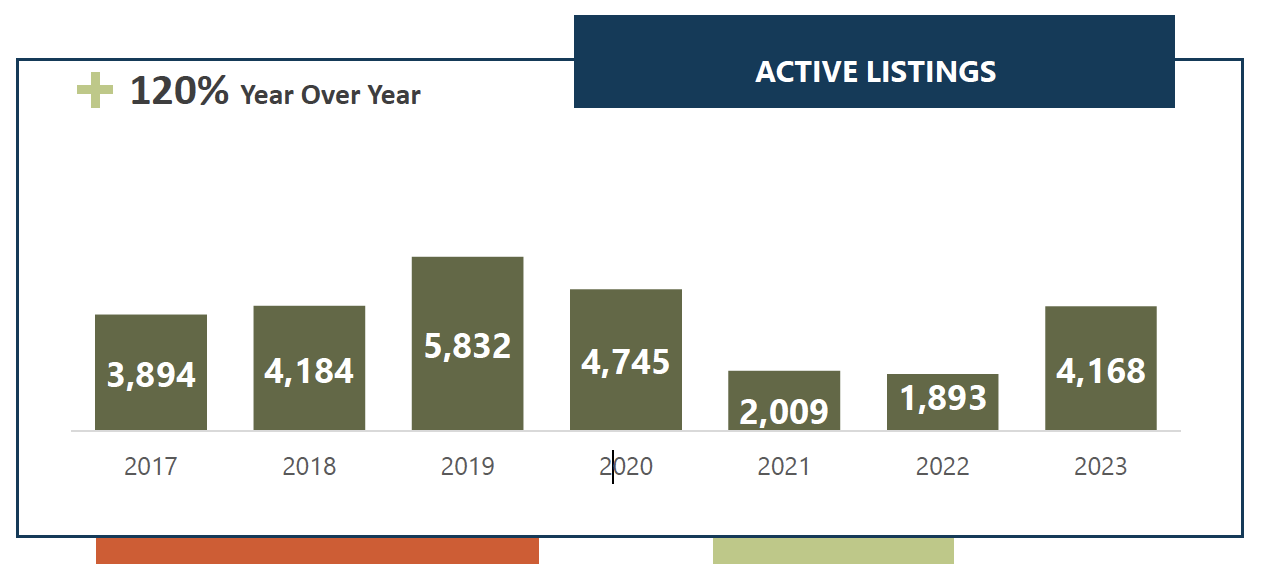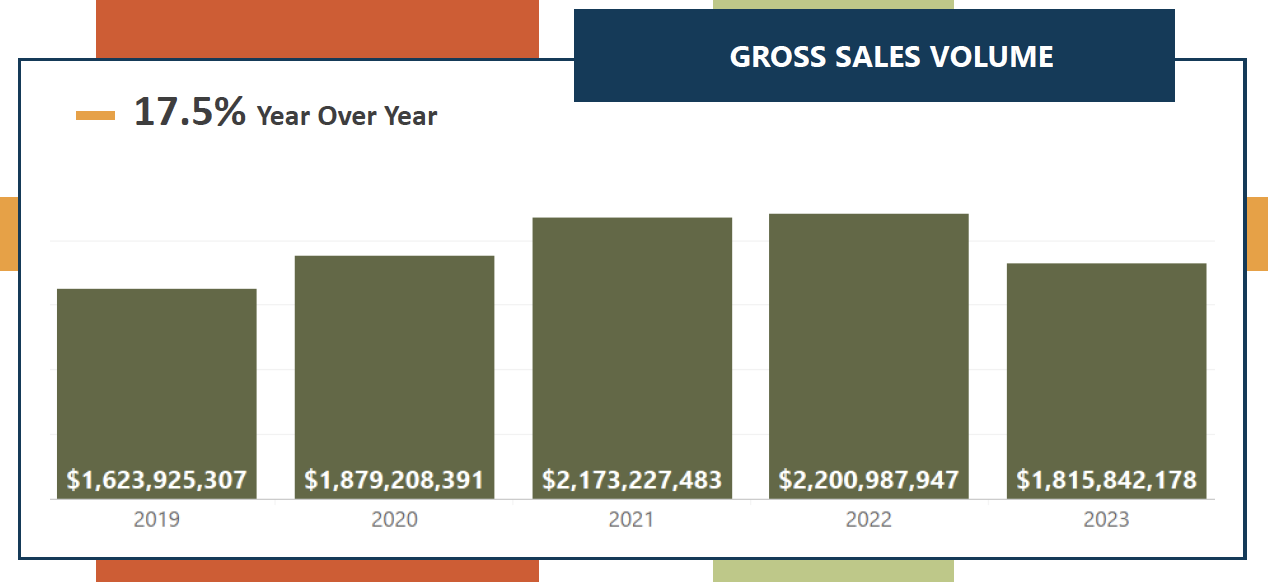 So, How's the Market, February 2023 All data are taken from REColorado for the 11 county Denver Metro Area.