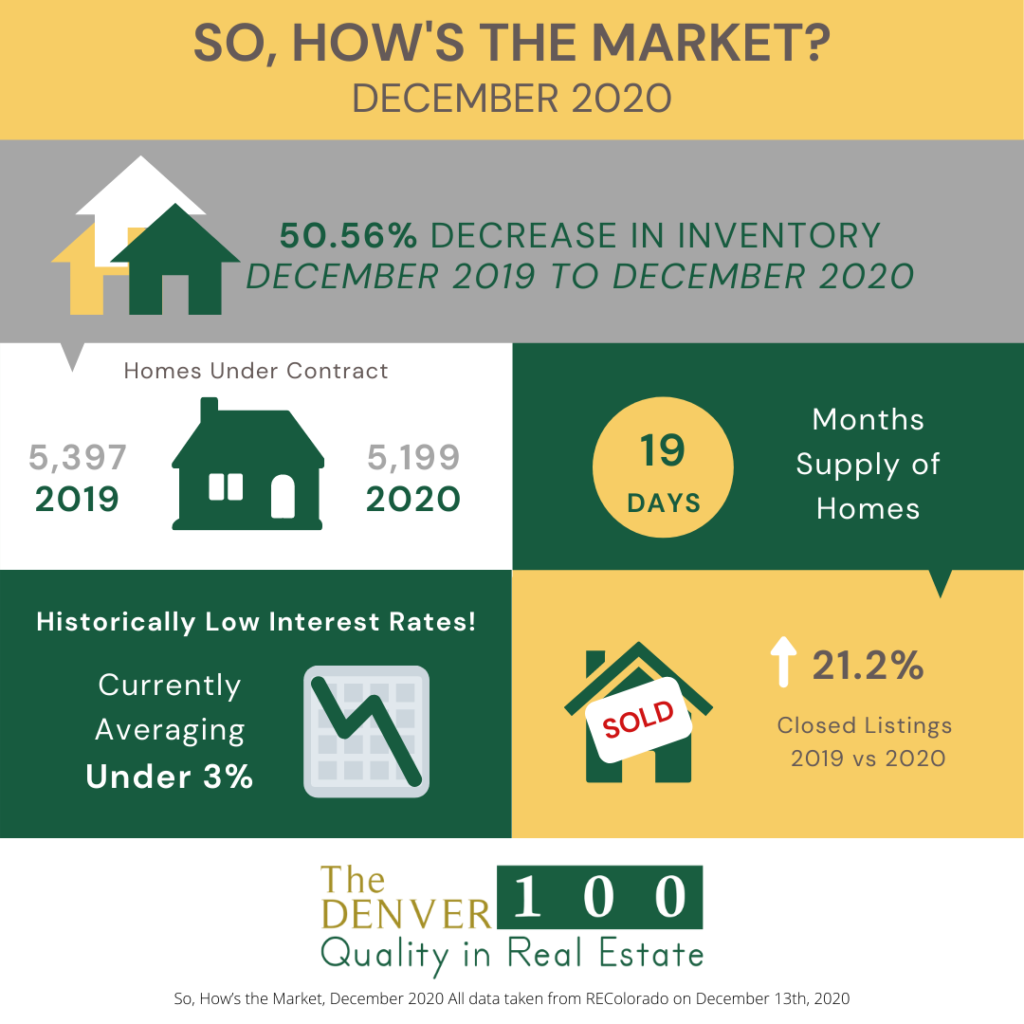 WANTED: Sellers Willing to Sell Fast & At Top-Dollar!
Inventory for December 2020 decreased 50.56% over December 2019 from 6582 units in 2019 to 3259 units in 2020. The lack of inventory will continue to drive homes sold and appreciation for the first 6 months of 2021.
The number of homes closed in November 2019 was 4,099 compared to 5,199 in November 2020, or a 21.2% increase in closings year over year. This signifies the buyer pool took advantage of lower interest rates that occurred in 2020 and moved quickly due to low inventory.
The contracts that are pending to close are leveling off. Pending contracts in December 2020 show 5199 units, and 5397 pending contracts in December 2019 – or a 3.67% reduction. This is the first month the Year over Year pending contracts were less since May 2020 during the height of the pandemic. This flattening of pending contracts would tell us a few things about the first quarter of 2021.

Closings of homes will be reflective of the fewer pending contracts.
Appreciation will start to slow some in the first quarter.
Inventory will still be at low levels.

The number of months supply for housing in the Denver market is running at 19 days. This is a very low supply and we would anticipate the supply to continue to be low for 2021.
PREDICTION: 6% Increase of Homes Closed in 2020
So, How's the Market, December 2020 All data taken from REColorado on December 14, 2020 for the 8 county Denver Metro Area.