What Effect Has the Virus Had On Denver Real Estate Over the Last Year?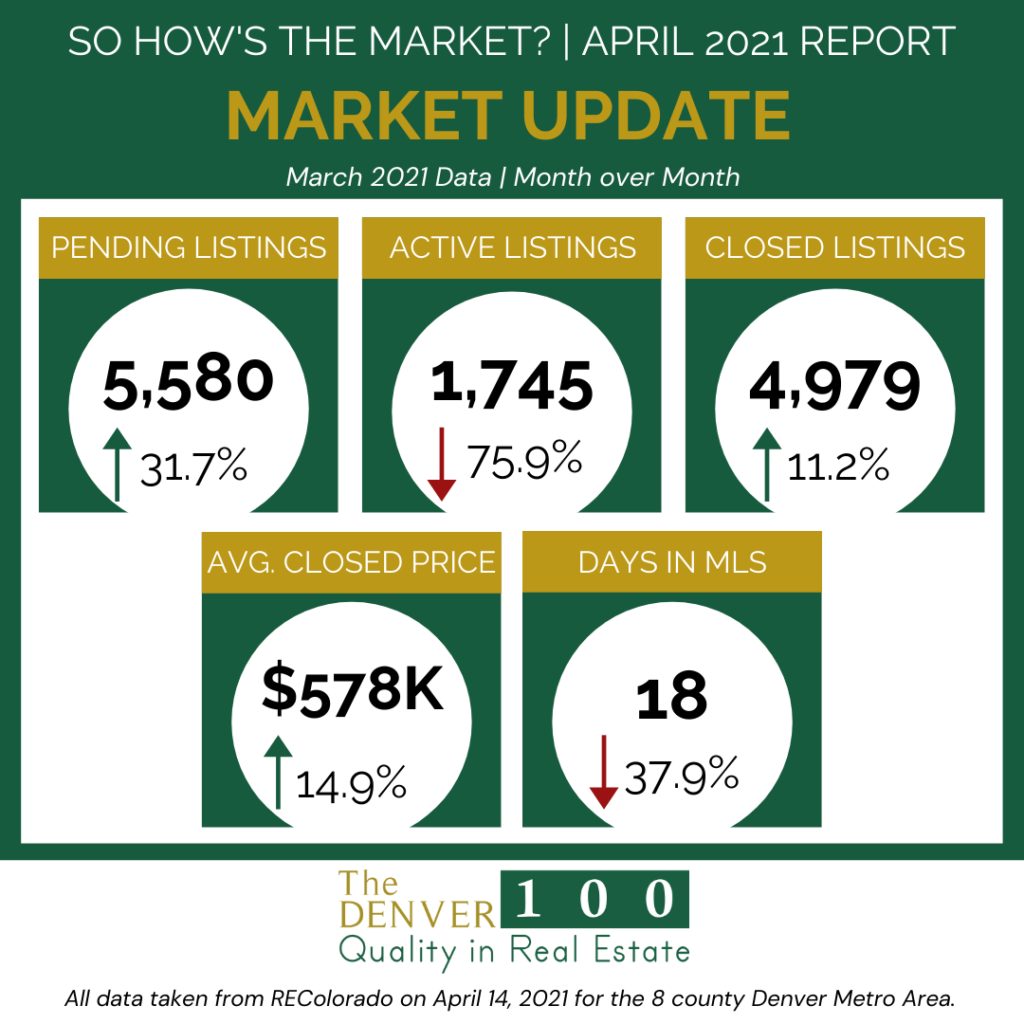 • Average Price of both Single Family homes and Attached homes Year over Year in March has increased to $578,123, a 14.9% increase over March of 2020
• Inventory as of the start of April 2021 decreased by 75.9% year over year.
• The number of homes closed in March 2021 was up 11.2% over March of 2020 and for the first quarter of 2021, 11,867 homes closed; a 6% increase over first quarter 2020.
• Days on the Market to Sell a Home reduced to 18 days from 29 days one year ago.
• The Demand for Homes is still high as the percentage of sold to list price today is 103.4% for March 2021.
Five Factors to Watch for the next 6 Months as a Result of The One Year Anniversary of the Virus Impacting the Denver RE Market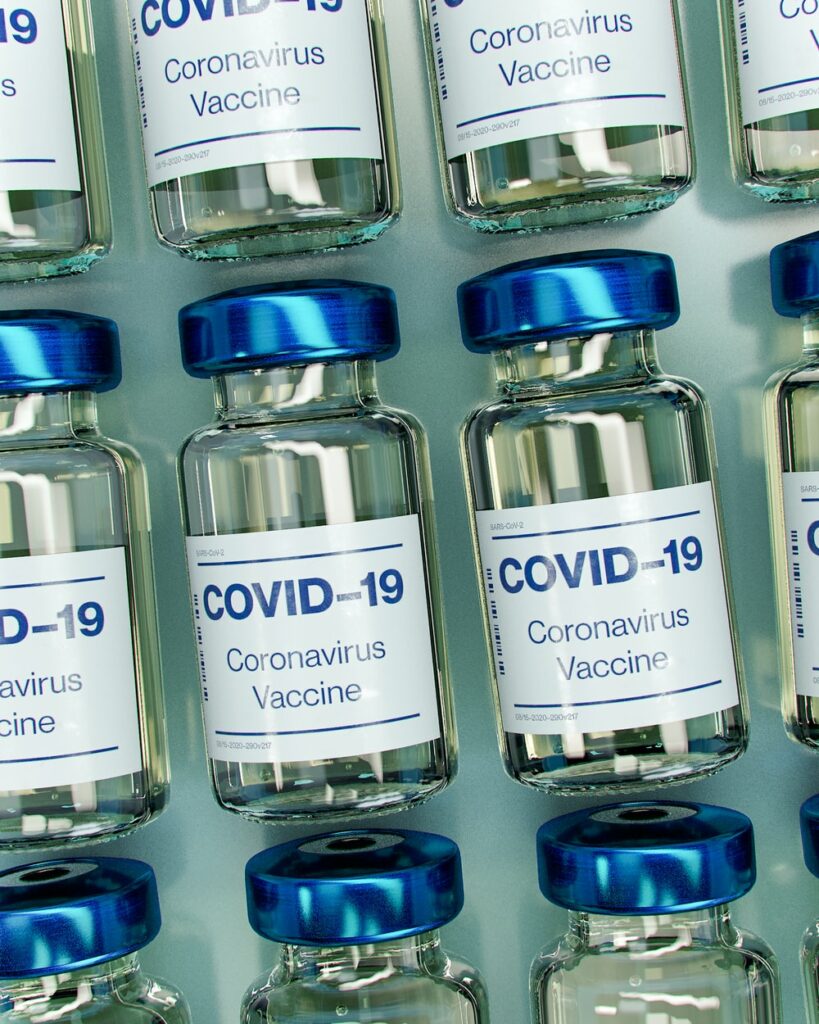 Interest rates for conforming loans are low and the rates for jumbo loans have been more volatile. This low interest climate has fueled the frenzy of buyers entering the market causing bidding wars in most price ranges below $1.5M. Price will continue to rise so long as rates stay with .50 basis points of current rates.

Inventory is Decreasing for two reasons.

The sellers have locked in historically low interest rates on their current home and have very little incentive to move out and get into a price war on the next home. Sellers have looked at remodeling vs. moving causing the spring season, which normally sees rises in inventory, to grow very slowly.
Historically inventory would rise 8-10 percent from March to April. This year it grew at 8% but the starting numbers are so little, that the impact of that growth is not felt when more then 5000 buyers closed on homes in March. Look to the individual price points to better understand the supply and demand, but even in luxury price ranges, there is less than a 4-month supply of the most expensive homes, making for a seller's market here in the Denver metro area.


Pending Contracts predict the Future of Sales. Pending Contracts as of April 14th, 2021 increased by 31.7% over April 2020 in the 8 county Denver metro area. This increase is a result of the lockdown that occurred last year and for the next 60-90 days of reporting, you are going to see amazing swings of gains and reductions year over year.

Homes are Closing. In March 2020, the 8 county Denver metro area saw a total of 4479 homes close. In March of 2021, 4979 homes had closed an 11.2% increase year over year. The Denver market was on fire during the first quarter of 2021 and sellers have enjoyed their very strong negotiating position with much joy. Buyers that have created strong strategies to make offers have been the recipient by getting their offers accepted.

Job Stability in the Denver marketplace continues to grow. Unemployment is reducing in 2021. We are starting to see businesses re-open which will result in a gain of employment over the next 6 months.
Why will the Denver Real Estate Market Be a Continued Good Investment Today and Beyond?
A. Employment has been strong in Denver for several years prior to this economic downturn that will affect every type of industry, some harder than others. However, the same principles that created growth in the Denver area for employment over the last 5 years are still in place and will rebound faster than other parts of the U.S.

B. There is significant equity in Denver real estate. ATTOM Data Solutions located in Irvine CA stated in March 2019, that "Denver has significantly higher Equity Positions of homes with loans than the national average by 10% more equity in homes making the homeowner feel equity rich". That equity position has improved over the last 24 months by virtue of 15% appreciation this past 12 months. In other words, prices in Denver have not dropped through March 2021 and all prices from entry level price points up to $1,500,000 will continue to rise over the next 6 months.

C. Quality of Life in Colorado has not changed. Ultimately, people gravitate towards quality of life for the long-term home ownership, especially with the "work at home" mantra that has moved most employees to their homes to work. This dynamic will continue to fuel the Denver housing markets for several years to come. We do see a trend to buying in more suburban areas, as first time buyers families are starting to expand needing more space in their housing.
All data taken from REColorado on April 14, 2021 for the 8 county Denver Metro Area.