Highlights
April  2023
 Inventory levels were held in check in April as homeowners choose to stay in place in lieu of listing their homes for sale. The number of fresh home listings to hit the market was 29% lower than we saw this time last year. Year to date, the number of new Denver Metro listings was lower than we've seen in more than a dozen years.

Although home prices are down 7% year over year, the median closed price of a Denver Metro home is still 10% higher than we saw in April of 2021. Homes prices are holding strong thanks to high demand and a lack of inventory.

We typically see a seasonal increase in closings from March to April as warm weather sets in and buyers seek to move during the summer months. That was not the case this April as the number of closings decreased due to a lack of inventory, along with higher interest rates. On the positive side, there was a month over month uptick in buyer activity with 12% more contracts written on homes in April than in March.

The number of properties that were leased using REcolorado MLS increased by 58 % this April compared to last. Additionally, the Median Leased Price is up 7% year over year.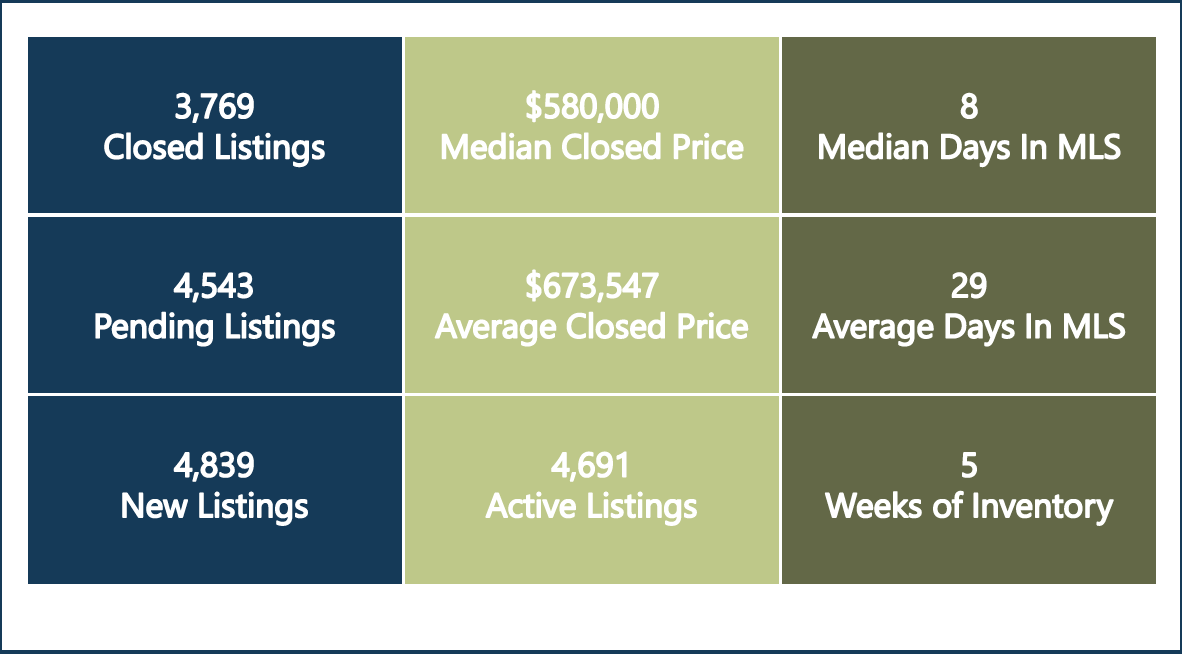 Closed Listings
The number of closings in the Denver Metro are was down 26% this April compared to last. After two consecutive increases to kick off the year, home closings saw an atypical decrease from March to April.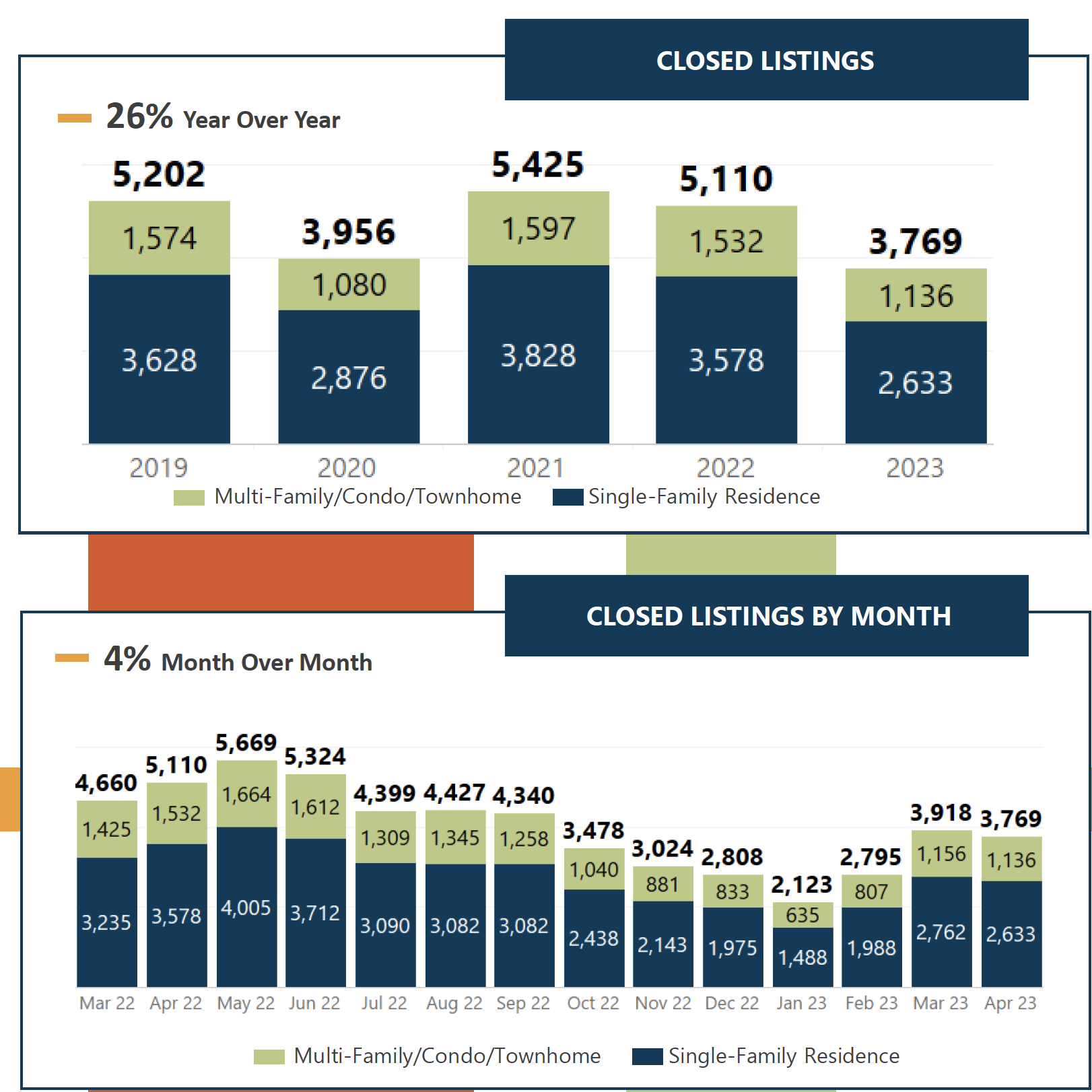 Pending Listings
Throughout the month contracts were executed on 4,543 Denver Metro properties, down 17% from last April. On a positive note, the number of listings in Pending status saw a month to month increase, which is a forward looking indicator of closings over the next several months.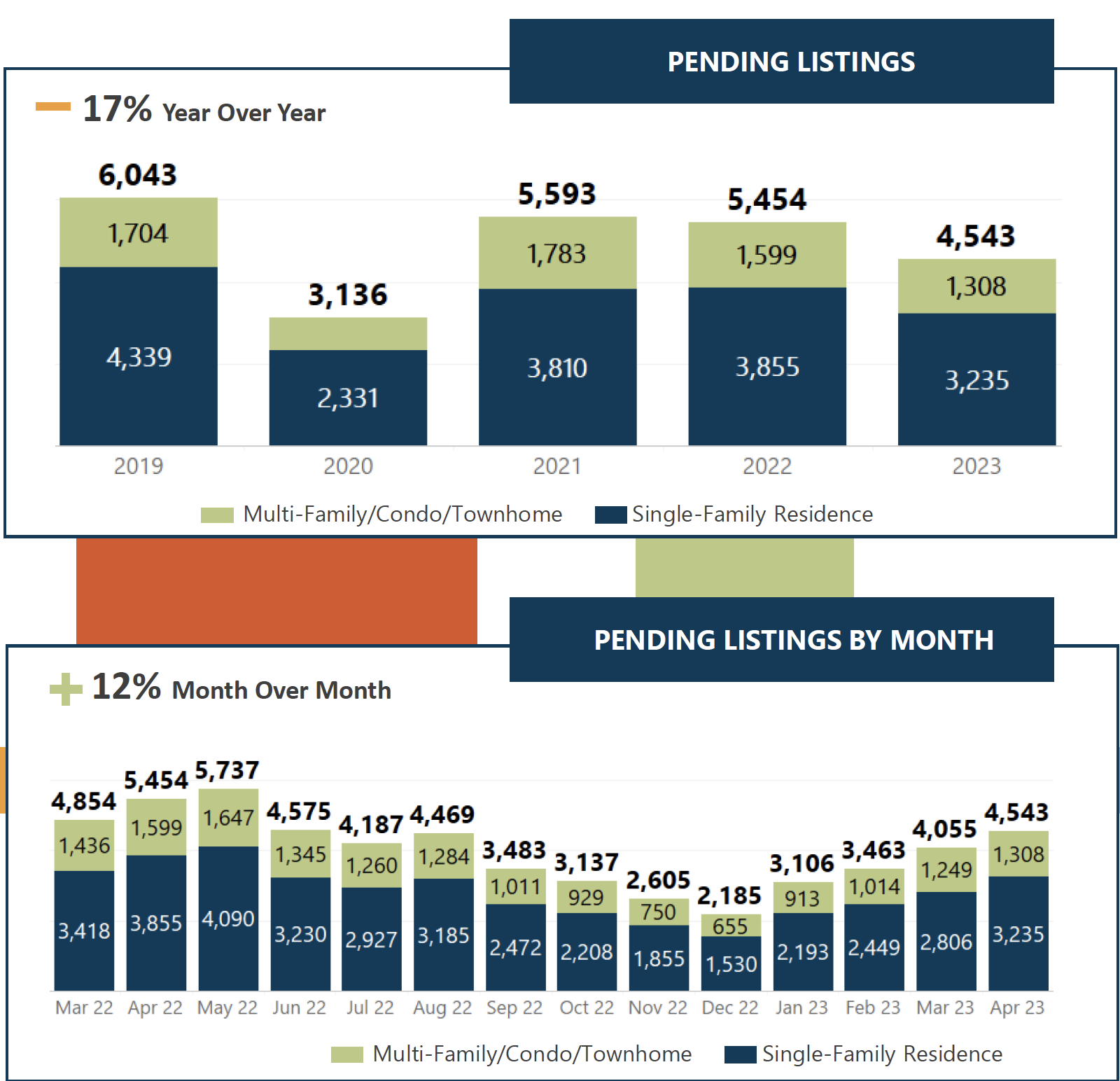 Closed Prices
In April, the median closed price of a Denver Metro area home was 7% lower than last year at this time, but still 10% higher than in April of 2021. Home prices saw a seasonal uptick from March to April.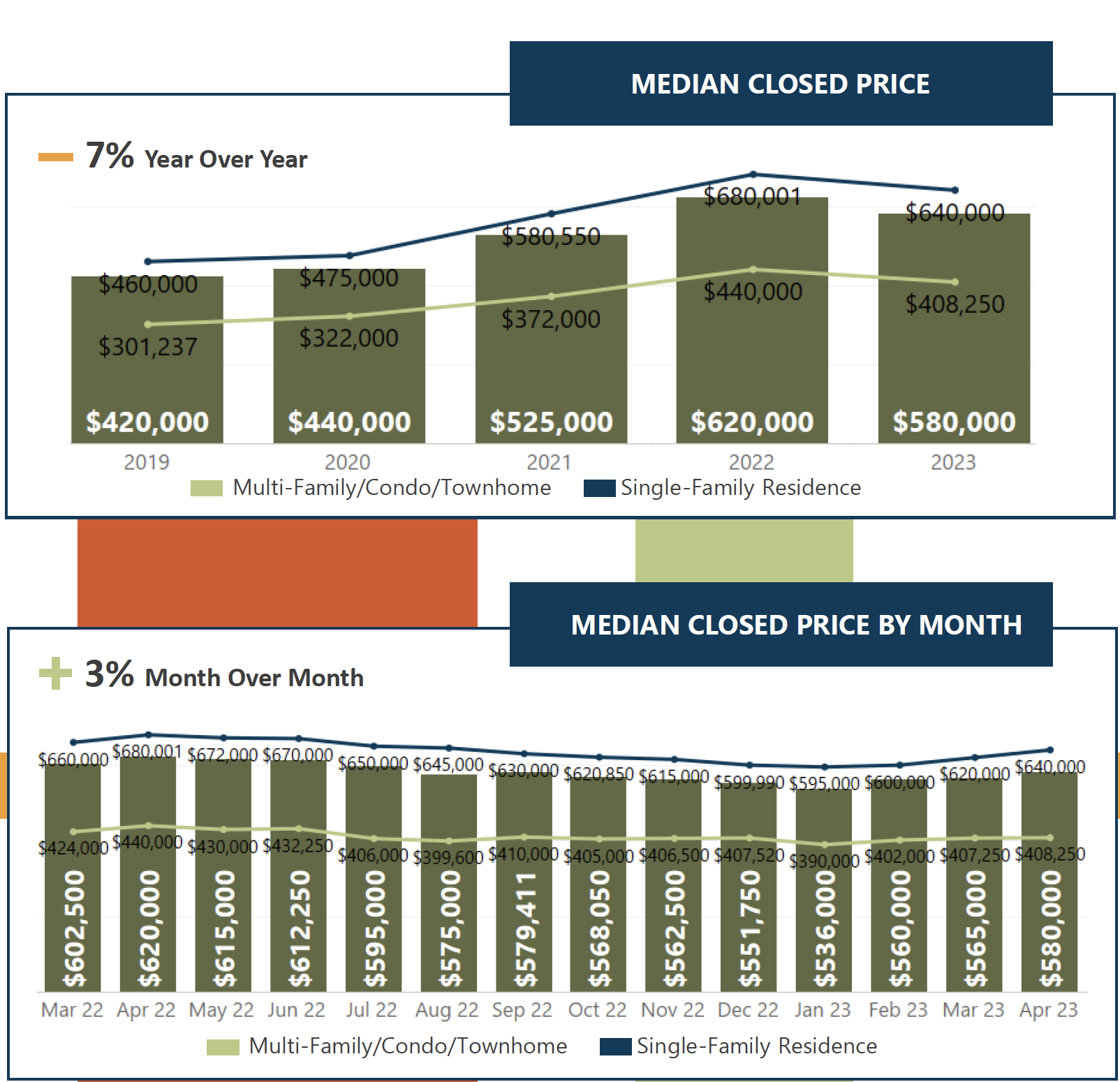 New Listings
There were 29% fewer new listings added to the market in April. Additionally, after three consecutive months of increases, the number of fresh listings sellers brought to the market decreased from March to April.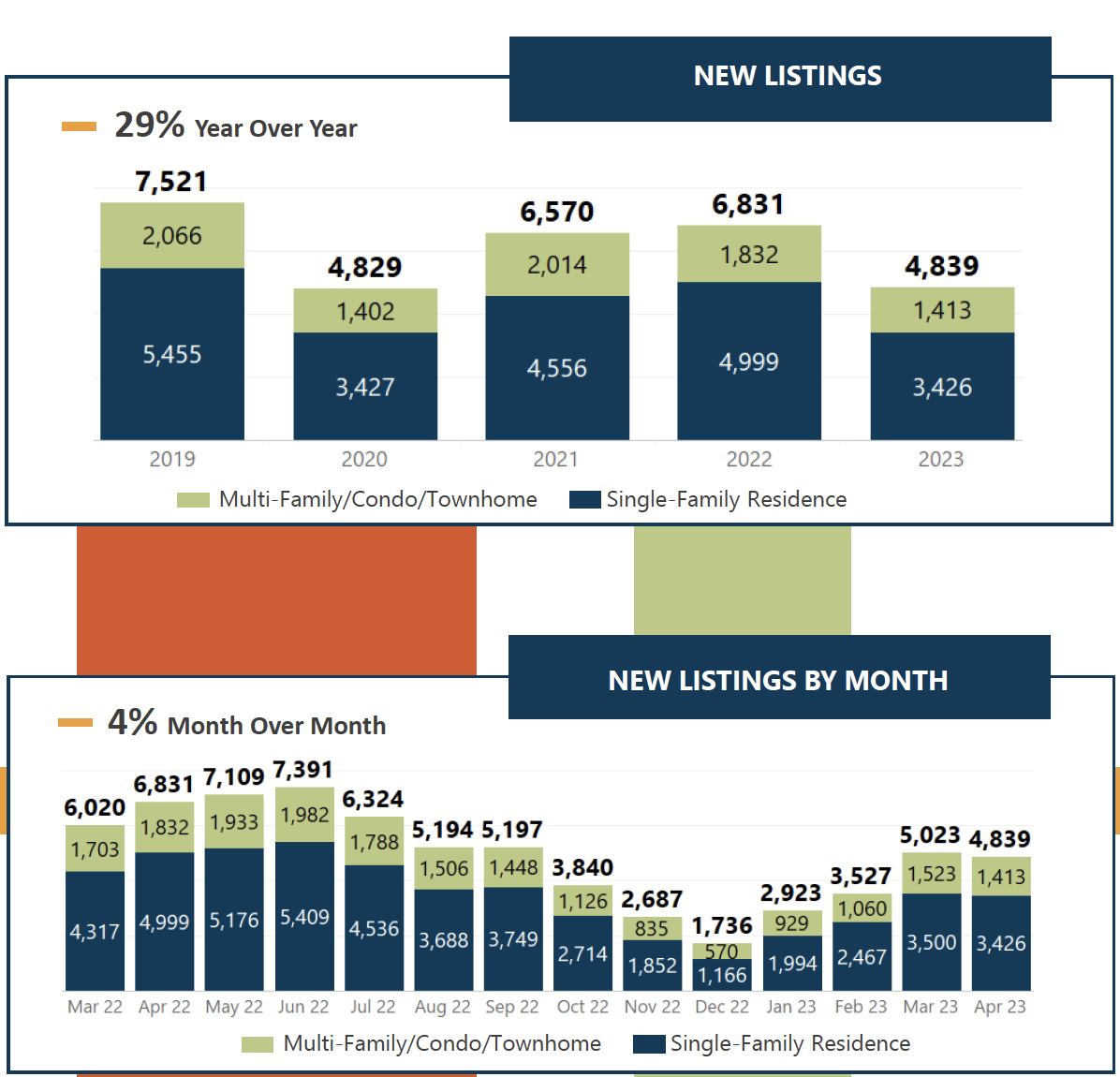 Days In MLS
It took about twice as long for a contract to be executed on a Denver Metro home this April compared to last. In April, homes were actively available for sale a median of 8 days.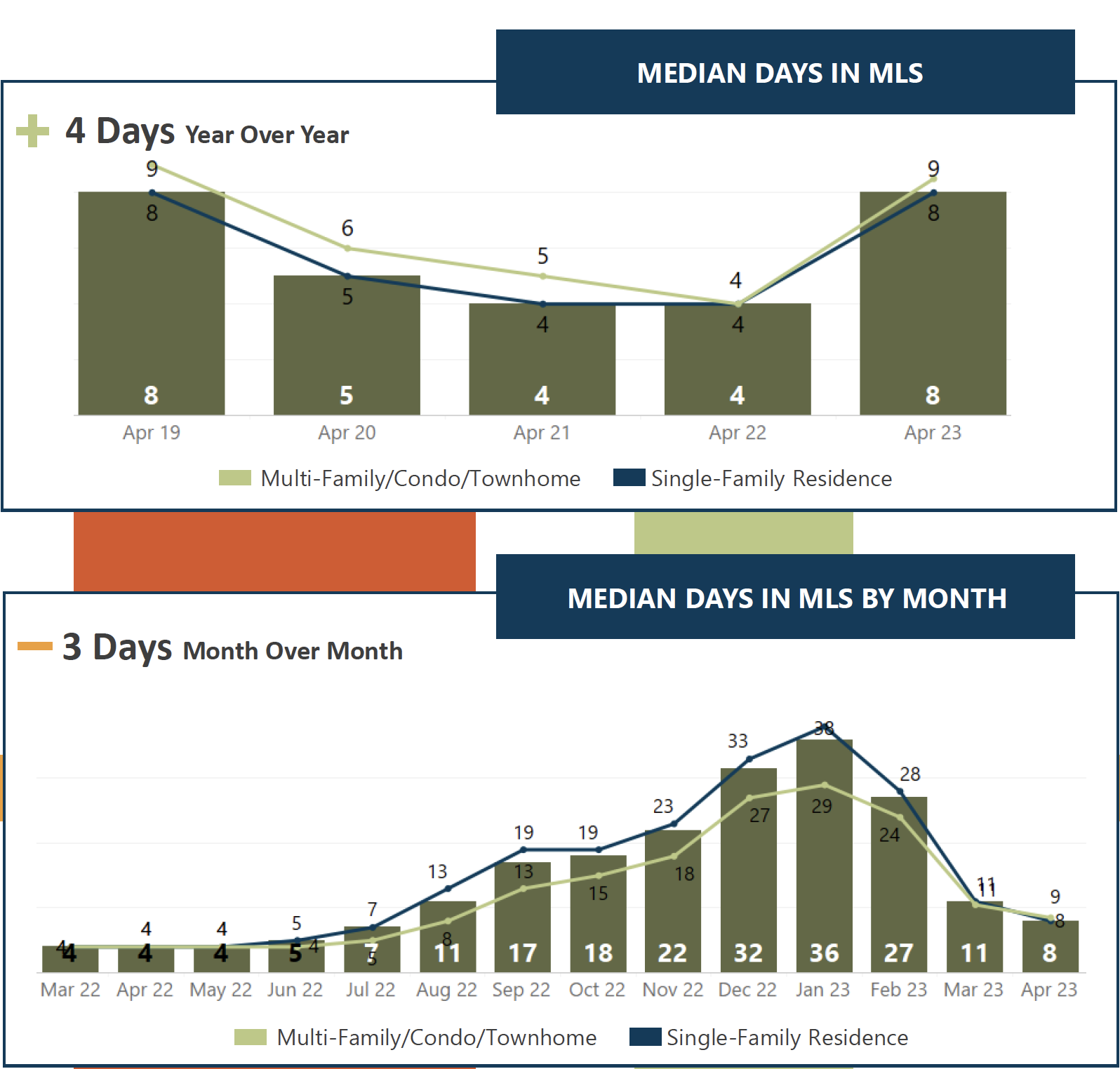 Activity by Price Range
According to REcolorado data, the most home buyer and seller activity in April was in the $500 600,000 price range. Throughout the month, 747 homes closed, and 851 new home listings were brought to the market. Homes in this price range were on the market for just over one week.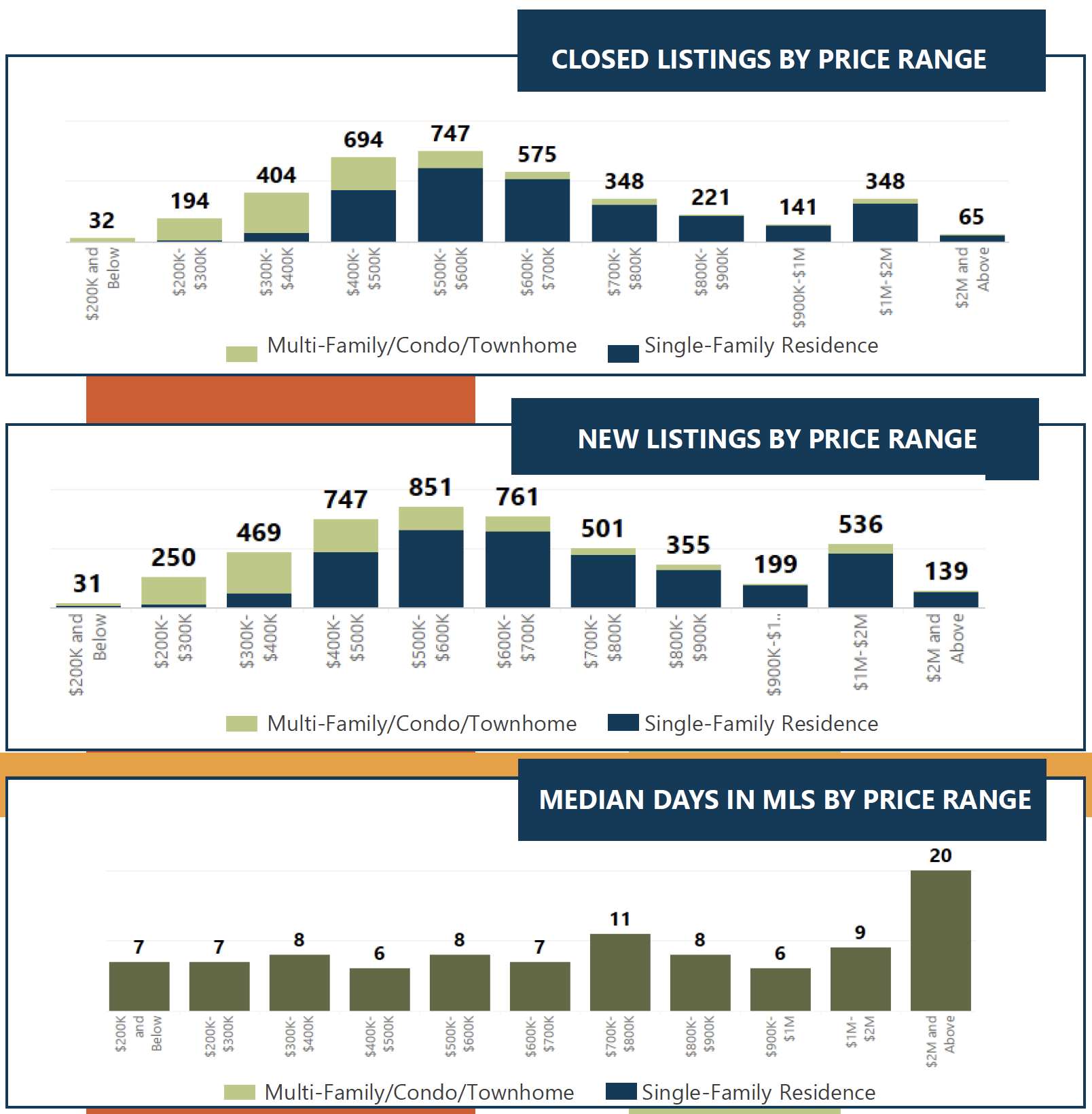 Active Listings
and Volume
Standing inventory, or the number of listings Actively available for sale at the end of the month, is 166% higher than it was last April.
Gross Sales volume in April was 31% lower than last April due to a decrease in closings.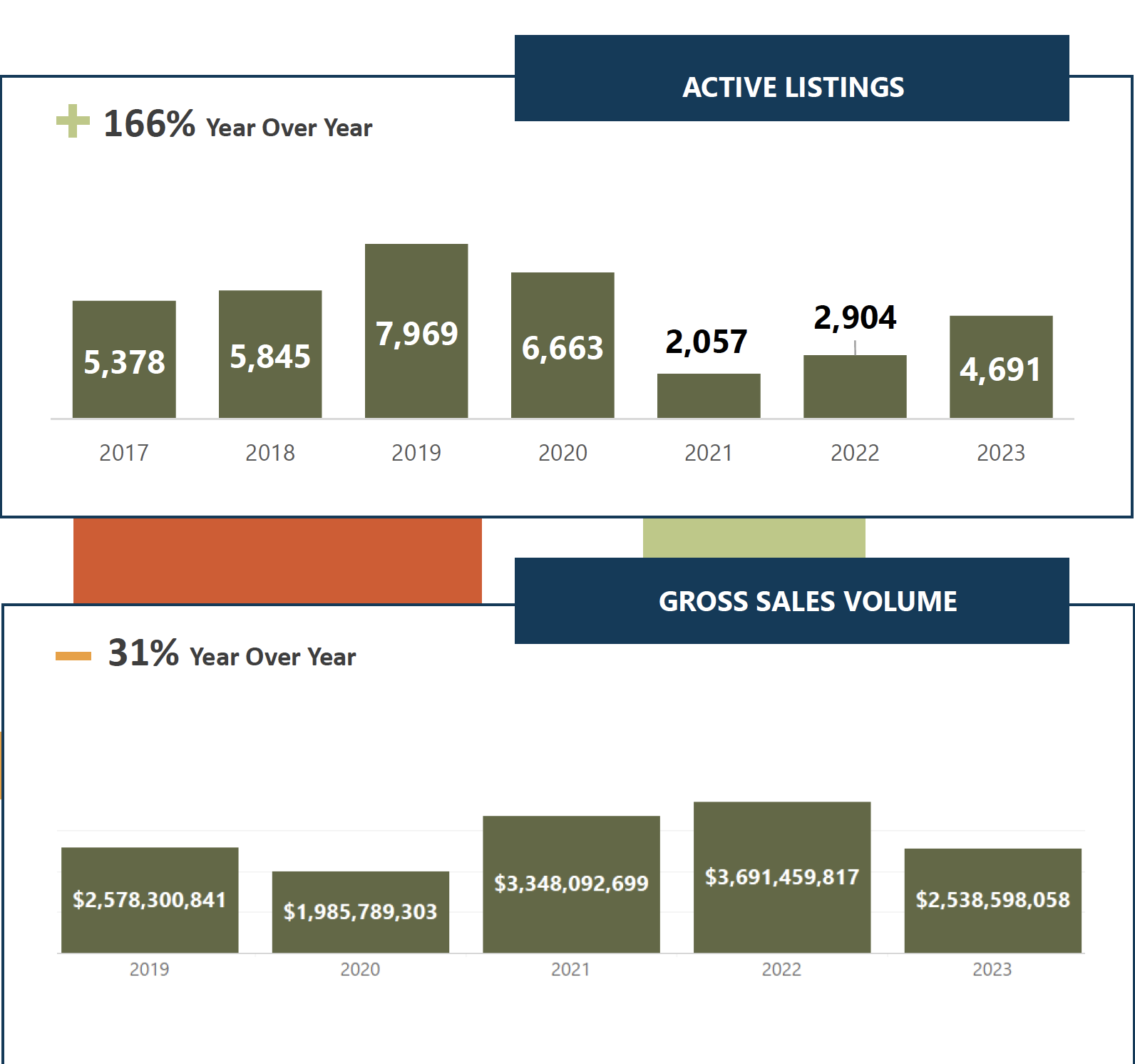 So, How's the Market, March 2023 All data is taken from REColorado for the 11 county Denver Metro Area.