Congratulations, you're officially obsessed with real estate—swerving toward every open house sign and poring over glorious property pictures online again and again.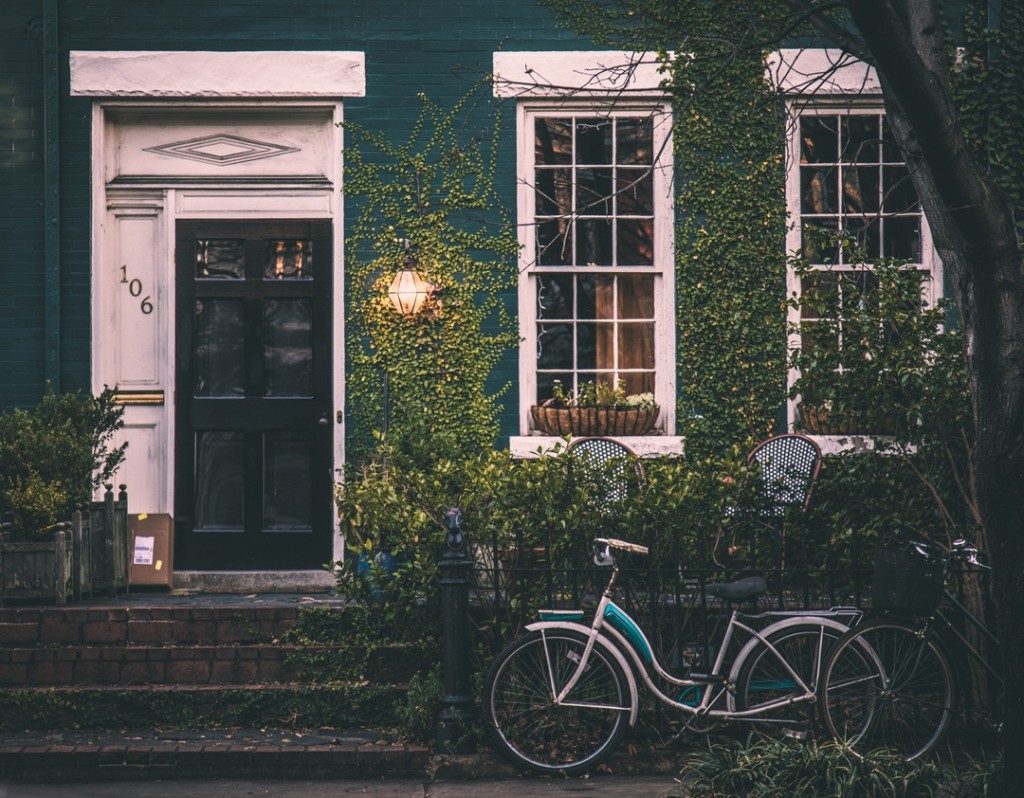 But how serious are you about actually coughing up a down payment and buying a home? Since it's sometimes hard to sort out your true feelings, allow your pals at realtor.com® to help you figure that out.
Published by Margaret Heidenry on realtor.com.
Odds are you're just window shopping if you fit any of these red flags:
Red flag No. 1: You stick to open houses
Open houses are low-commitment ways to ogle beautiful homes—without the pressure to actually make an offer or even move in the direction of one. But how much is too much? If you find yourself addicted to these group showings with no desire to move toward one-on-one appointments, you could just be a looky-loo, reluctant to commit to homeownership, says Ari Harkov, principal of the Harkov Lewis Team of Manhattan's Halstead Property. Would-be buyer, know thyself!
Red flag No. 2: You're all over the map
If you're looking at houses in a bunch of different neighborhoods that are far apart from one another, you're most likely not ready to buy. Kathleen Bernhard Thyne, a Northern New Jersey Realtor® with Re/Max HomeTowne Realty, says a huge signal that people are "still in the casually looking stage and just aren't committed" is "a long list of towns. I've seen clients who started with their top 11!"
Red flag No. 3: You've seen a house more than twice
"One showing is good; a second showing is great," says Samantha DeBianchi, founder and CEO of Florida's DeBianchi Real Estate. But do you keep going back to a home again and again … and again? (And again?)
"If there isn't a written offer, it can mean that [the buyers] aren't very serious. People who are ready aren't afraid of pulling the trigger." If you find yourself in this perpetually gun-shy mode, it may be time to realize that you're not committed to putting down new roots. Yet.
Red flag No. 4: You're agent-less
Another telltale sign of window shoppers: You're seeing plenty of potential homes, but never with an agent, says DeBianchi. Fine, you might think you just want to go it alone, but might it just be because you want to wiggle away from any pressure you might feel from an agent to make an offer already? Same is true if you aren't working to get pre-qualified for a mortgage.
Red flag No. 5: You've been looking for a while
DeBianchi can tell how serious potential buyers are by how long they've been property hunting. She says there's a 50% chance you're a looky-loo if you've been "searching for over a month … without any realistic prospects." And the longer you look, the higher those odds get that home shopping is probably nothing more than a weekend hobby. A fun hobby, but still…
On the other hand, odds are good you're primed and ready to take the plunge into homeownership if you're doing any of the following:
Good sign No. 1: You crave one-on-one appointments
Serious buyers are eager to set up one-on-one appointments to look at a potential home.
"They want private time, not group time. Even if it means going way out of their way to make it happen," says Harkov.
Good sign No. 2: You bring friends or family along
"Typically, a married person looking without their spouse is just window shopping," says Steve Richman, national spokesperson for Genworth Mortgage Insurance. But showing the home to your significant other, another family member, or trusted friend indicates you envision your life in the property and want a second opinion from someone you trust—or, even more important, someone else who will be living there.
Good sign No. 3: You've got a lot of questions
Do you find yourself lying awake at night wondering how old the roof of that house you're eyeing is?
"Serious buyers tend to engage in a dialogue about the home and their specific needs, and are also interested in hearing about the [entire buying] process from the Realtor," says John Mangas, a broker/co-owner of Re/Max Preferred in Toledo, OH. These buyers tend to ask multiple, probing questions about "neighborhood attributes, schools, the age of mechanicals, distance to parks and recreation, and kitchen and bath updates." Questions are a good thing.
Good sign No 4: You know what you can afford and have secured financing
If you already know what you can afford, then you may be moving soon. Richman says if consumers are pre-qualified or actively securing a mortgage with a lender, that "shows they are ready to buy."