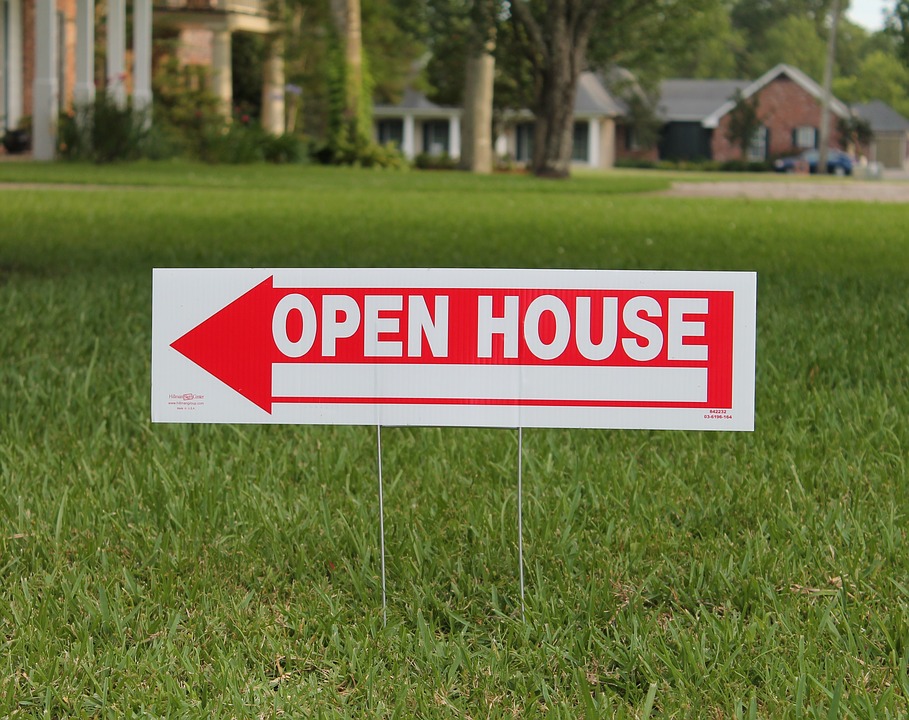 If you're selling your home, you may be pondering hosting an open house. So what exactly is an open house?
The classic definition is it's a time when sellers open their home so that numerous potential buyers can swing by and check it out—no appointment necessary. Here's why a home seller should consider throwing an open house, and how to prep it to make the most of this prime opportunity to show off the home.
Benefits of an open house
As any home seller knows, it's hard to keep your place looking picture-perfect all the time for the parade of buyers who might swing by to check it out. Having an open house can help contain some of that chaos.
"An open house can be an efficient means of concentrating a large number of showings into a limited time frame," says Tom Postilio, a luxury real estate broker who sells properties for Douglas Elliman in New York. "Because preparing a property for multiple showings can be an exhausting task, this minimizes the disruption to the sellers' lives by getting a lot of people through the door at one time."
What's more, a properly orchestrated open house can positively affect the psychology of buyers.
"It's no secret that many buyers wouldn't trust the word of an agent who claims to have a lot of interest in a property, but it's hard to deny strong interest when people are bumping into each other at the door," says Postilio. "The hustle and bustle of a jam-packed open house can motivate buyers who might otherwise be on the fence to submit an offer. Most of our bidding wars have resulted from these types of open houses."
How to prep for an open house
"Prep as if the home is going to be photographed for a design magazine," suggest Postilio. "Neatly made beds, fresh flowers, and clean surfaces will go a long way in fulfilling a buyer's fantasy version of home." Another strategy is to lay out snacks or appetizers; some agents go so far as to host an extravagant open house party.
Also, declutter like crazy.
"It is important  to make the house as accessible as possible, removing unnecessary furniture and retaining a small amount of personal items such as family photographs," says Scott Klein, a top broker with Douglas Elliman. "The house should speak to potential buyers by presenting itself as a place others could easily call home."
In other words, you want people to be able to envision themselves living there, which is more easily done without your family photos or kids' drawings plastered all over the place. And if you have pets, put their dishes and other accessories away. Just because you're a cat lover doesn't mean your potential buyer is, too.
Important: Don't assume that everyone who shows up at an open house is there with good intentions. Postilio advises sellers to hide valuables in a secure location. If your home is large or has multiple floors, consider having multiple agents on-site to monitor traffic.
When is the best time for an open house and how long should it last?
The best times for an open house are generally during off-peak hours.
"We always prefer to host our first open house the first Sunday after the property has been listed, usually for one hour in the early afternoon," says Postilio. "It's the day most busy people have a little bit of downtime to focus on their property search."
Klein agrees and typically schedules his open houses on the weekends or in the evenings after work. "I also try to limit access to 90 minutes, which gives time for the buyers to attend, but also creates a larger crowd in the property and creates more interest and offers," says Klein.
What is a broker's open house?
If you don't want every home buyer in the neighborhood traipsing through your open house, then consider letting your listing agent have one just for buyer's agents and brokers.
"Broker open houses are promoted exclusively to the brokerage community, and can be effective in educating buyers' agents on your listing. Many agents sell what they know, so it's helpful for them to keep your property in mind when they're working with clients," says Postilio.
Remember: Most transactions involve two brokers—one representing the seller, the other representing the buyer—so this type of private open house is a great opportunity for the seller's agent to communicate all the reasons the buyer's agent should promote your property to her clients. It takes two to tango!
Published on Realtor.com