There's a land of jobs and money where the weather is fine, the air is crisp and the views are well above average.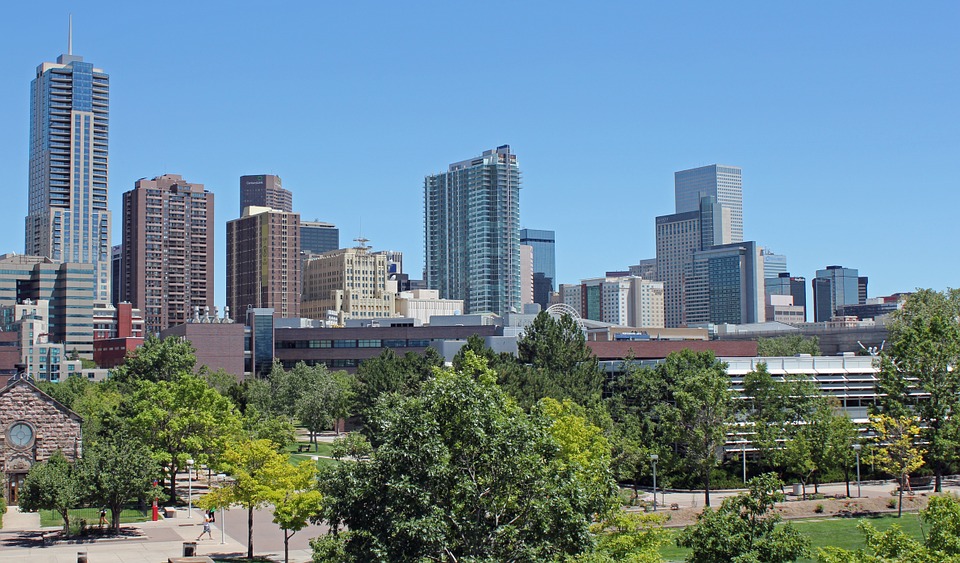 It's Denver, CO, and its recent discovery by millennials and retirees is starting to show in its housing prices.
"Before everybody started moving here, 686 square feet would only be like $700 or $720 a month," said Brianna Maes Michel, a 27-year-old Denver native and hair stylist who now pays $1,200 a month for that much space. "Everything has gone up."
The shift happened fast. Michel was paying $720 a month for an apartment in a better neighborhood just two years ago.
Mile-high rents
Denver has some of the hottest housing in the country, with home values up 14.5 percent to $326,300 over the past year, and expected to gain another 4.2 percent in the coming year. Home values have been growing faster than rents, which rose 9.7 percent in 2013 — and both far outpace gains in median household income, which rose a mere 2.6 percent that year.
That doesn't mean rents are cheap. Even people migrating from more expensive cities are shocked.
Jorie Didier, a 27-year-old from Boston, bought her first house as soon as she moved to Denver rather than spend a penny on rent.
"I knew renting something the same size was going to cost twice as much, so I made the decision that it was in my best interest to buy a house and start building equity that way," Didier said.
Like many millennials around the country, she moved to a suburb — Aurora — to save money. The arrival of these young adults on the outskirts of towns is turning some suburbs into dense, walkable areas with urban amenities.
The urban suburb
"They're not the old suburbs," said Zillow Chief Economist Svenja Gudell. "They're not white picket fences and cul-de-sacs all around. [Millennials are] looking for suburbs that have redefined themselves."
One such area is Stapleton, a neighborhood in Denver that's far enough out of the city core to be considered a suburb by many locals. The former site of the city's airport, it was built with urban values in mind. It has an abundance of parks, one of them spanning 80 acres, plus 46 miles of biking and walking trails, pools, community gardens and a growing number of restaurants, gyms and yoga studios.
"There are so many young families there that it's easy for them to make friends," said J. David Lampe, a real estate agent with RE/MAX Alliance in Denver.
Newcomers Luke and Cristine Bergman chose Stapleton to buy their first home — and with his business partner, to open his first restaurant, Concourse, a name that springs from the neighborhood's history.
"It's up-and-coming, and there's even going to be a farmers' market," said Luke, who's been a chef in South Beach and New York. "We're going to be pioneers of cool restaurants out there."
Published by Melissa Allison on Zillow Blog.