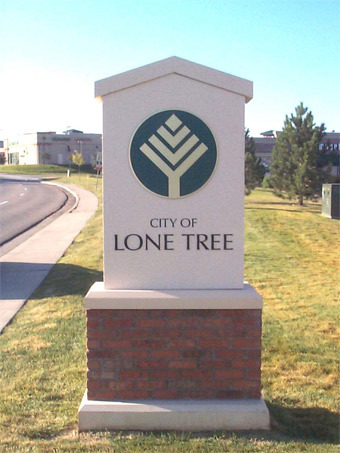 "It's a great day to be in Lone Tree!"
Truer words may have never been spoken. This motto of the City of Lone Tree is a simple declaration that permeates the very essence of its community on a daily basis. New residents have quickly fallen in love with their surroundings and it doesn't take long to figure out why.
The area is just as beautiful as any other that you're likely to come across in the Denver area and there's always plenty of places to visit and explore. Lone Tree is a prime piece of Denver real estate that any person would be proud to call home.
Tight Community
The first thing that many people realize about Lone Tree is that it's a tight-knit community. This is probably due to the fact that it barely tops a residency of 13,000 people spread out in less than two square miles. The great thing about Lone Tree, though, is that its current residents are always ready to welcome newcomers with open arms. If you decide that this is the place for you, you'll feel at home right away. And don't forget that the area is full of fun places for the community, including the Lone Tree Recreation Center and Lone Tree Golf Club & Hotel, in addition to Prairie Sky Park, a popular locale for the locals who want a simple day of relaxation. Whether it's quiet comfort or a rousing good time, there's something for everyone in Lone Tree and the area beyond its borders.
Lone Tree Arts Center
If you've never visited the Lone Tree Arts Center, now is the perfect time. In addition to a sizable gallery space, you'll find a 500-seat main stage theater with an orchestra and balcony seating. The lighting and sound systems are phenomenal, ensuring a fantastic performance and viewing experience every time. You'll always find something unique to see at the Lone Tree Arts Center, as well. For example, through the end of May is the Exploring the Light Photo Show. Then between May 14th through 16th, you can bring your family to Fancy Nancy: The Musical and come back on the 17th when the Colorado Symphony Orchestra will perform the Brandenburg Concertos of Johann Sebastian Bach. Just like the city of Lone Tree itself, this place has something for everyone!
Park Meadows Mall
What area in Colorado is complete without its very own mall? Step inside and you'll discover a gorgeous area where you and your family or friends can walk around, shop, eat lunch, and enjoy a lively atmosphere. Although malls have often been recognized as teen hangouts, the truth is that people from all walks of life love coming to the mall. You may even glimpse an elderly (or even younger) couples walking around the mall for a bit of exercise every day. Park Meadows Mall in Lone City is absolutely beautiful, with a design scheme that rivals some of the best looking interiors in the state. You'll find a food court filled with great places to eat, dozens of retail opportunities, popular restaurants, and hundreds of people shuffling around in case you're in favor of a little "people watching."
The state of Colorado is filled with beautiful locales that people across the country would love to call home. A community like Lone Tree is a wonderful place to raise a family, or even a great area for single individuals and newly wed couples to enjoy their lives. The professionals at The Denver 100 can help you find the perfect area and perfect house for you to call home. Call us today and we can get you started!