Lakewood is one of Denver's best affordable suburbs. It is the fifth-largest city in the Denver metro area and home to around 150,000 residents. It is located approximately 7 miles to the west of downtown Denver and has some of the best views of the Rocky Mountain front range.
This means that living here might give you the best of all worlds: mountain views and a touch of hustle and bustle you've been looking for, without the chaos and high cost of living that exists in downtown Denver!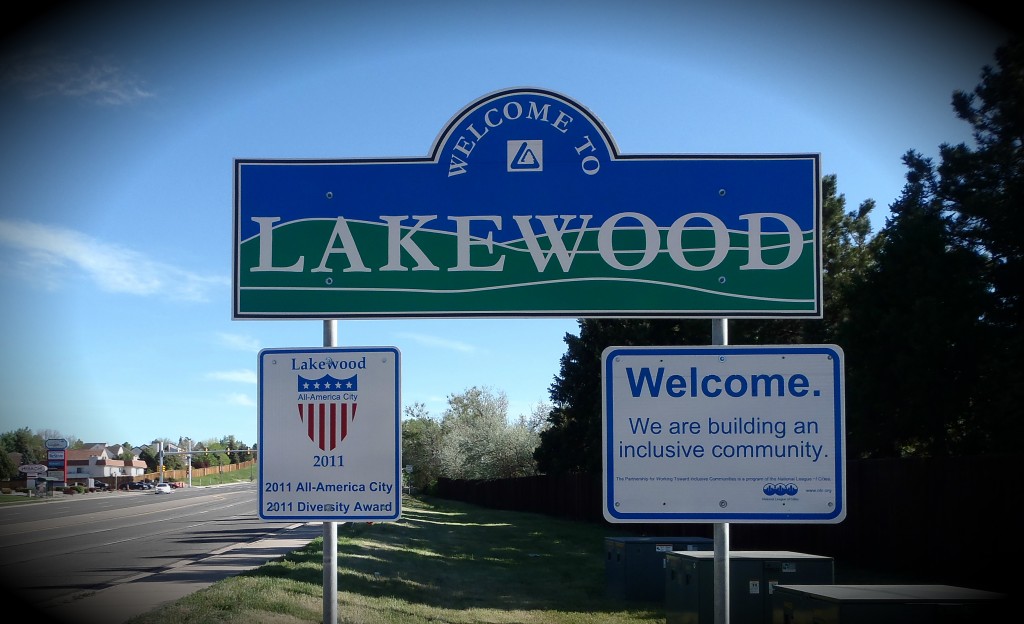 A Little History
The urban/suburban development of the community known as Lakewood was begun in 1889 by Charles Welch and W.A.H. Loveland, who platted a 13-block area along Colfax Avenue west of Denver in eastern Jefferson County.
The City of Lakewood was incorporated in 1969 as Jefferson City. Soon after, an election was held and the city's name was changed to Lakewood. This was due to an overwhelming dislike of "Jefferson City" and the perceived notion it would be confused with existing communities in Colorado and Missouri.
Lakewood was named an All-American City for the first time in 2011, an award given out to outstanding communities around the country that join together to accomplish their goals.
Food and Fun
Lakewood's relatively new downtown Belmar area, complete with shops, restaurants, a movie theater and pedestrian-friendly spots, has emerged on the site of a demolished shopping mall. Shoppers will also enjoy the Colorado Mills outlet mall.
Be sure to try some of the area's unusual restaurants, such as Casa Bonita, a one-of-a-kind Mexican joint with cliff-diving shows (there's a real waterfall!), and Davies Chuck Wagon Diner, a retro diner that's been serving the area since 1957.
Sports & Recreation
With more than 80 maintained parks (that's a lot of parks!!), Lakewood is one of Denver's top places for outside activities. Bear Creek Lake Park is the city's most popular park. Filled with a large fishing lake, paved and dirt biking and hiking trails, an archery range, picnic areas and a place for summer water-skiing, this 2,600-acre park has something for anyone who enjoys being outside.
Are you a golf enthusiast? Right next to Bear Creek Lake Park, the City of Lakewood operates two outstanding golf courses, called Fox Hollow and Homestead. Both courses feature tranquil lakes, quiet streams and spectacular views of the city and Rocky Mountain foothills.
If you are a mountain lover, check out Lakewood's Hayden Park on Green Mountain. This park features a challenging network of multi-use trails that will give you a great workout. The summit, at 6,800 feet, offers unique and stunning views of the Denver metropolitan area to the east, as well as high mountain peaks to the west.
You can even enjoy a car race! The Bandimere Speedway drag strip is also nearby.
Arts
Lakewood also features extensive cultural programming. The 38,000-square-foot Lakewood Cultural Center offers a technically advanced 320-seat theater, rotating visual art exhibits in multiple gallery spaces, meeting and event spaces, cultural arts classes, a beautiful lobby space, free WiFi and free parking.
The Lakewood Heritage Center showcases the history of Lakewood and the many changes, inventions and lifestyles of the 20th century. Located in Belmar Park, the museum has over 10 historic structures, 30,000 artifacts, a festival area and an outdoor amphitheater.
Recently named one of the twelve official state Creative Districts, 40 West Arts along the West Colfax Corridor in the heart of Lakewood has more than 20 public art installations, multiple performing arts venues and a dozen galleries.
The famous outdoor Red Rocks Amphitheatre is nearby, and well worth a visit! Red Rocks is recognized for its famous musicians and bands who have played there, natural acoustics and ambience, as well as its awe-inspiring hiking and biking trails. The Visitor Center features interactive educational displays, a short film on its geologic and musical history, a Performer's Hall of Fame and delicious food at Ship Rock Grille.
If you are further interested in the geologic history of this region, Dinosaur Ridge is an area where you can see more than 300 dinosaur footprints that have been preserved. Informational signs placed along the mile long path allow visitors to take self guided tours of the exposed fossils and footprints.
Learn More
To learn more about Lakewood or anything else concerning Denver real estate, get in touch with The Denver 100 to help guide you. Our friendly agents are the experts in buying and selling Denver-area homes!