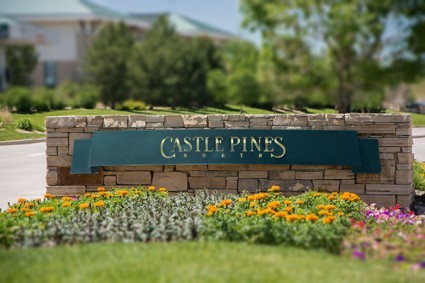 The great state of Colorado is filled to the brim with wonderful places to live. Maybe that's because it's nearly impossible to visit the state and not fall in love.
From its gorgeous mountain and tree-filled areas to its robust entertainment opportunities and friendly neighborhoods, Colorado has plenty of great places to live. These reasons, among others, is why Denver real estate has become so popular in recent years.
The city of Castle Pines represents a lot of what the Denver area has to offer. Within its boundaries, and just outside, you'll find something for everyone in your family to enjoy. Let's take a look at a few of the facets of Castle Pines that make it special to residents and visitors.
Gorgeous Parks
It's no secret that our state has some of the most beautiful parks in the entire country. Castle Pines is home to some of the best of these, such as Coyote Ridge Park and Elk Ridge Park. At Coyote Ridge, you'll find a number of walking trails that are perfect for those wanting a little exercise while they enjoy the breathtaking view and pleasant atmosphere. The park is located on seven acres and includes a baseball field, playground, picnic pavilions, a pair of multi-purpose fields, and a skateboard park. If you're looking for diversity of features, Coyote Ridge has it. But there's also Elk Ridge, which includes miles of walking trails, picnic pavilions, synthetic turf field, playground, climbing wall, and educational features. Other Castle Pine parks include The Retreat Park and Daniel's Gate Park, both of which are highly regarded by the community.
Loads of Shopping
Living in the city of Castle Pines gives you access to several shopping opportunities in the surrounding areas. Each weekend, you'll find hordes of people enjoying everything that the Park Meadow Retail Resort has to offer. Located 10 miles north of Castle Pines, this shopping area is home to nearly 200 retailers and restaurants. Drive 10 miles in the other direction from Castle Pines and you'll discover the Village at Castle Pines, a marketplace that features the very best in dining, shopping, and various events. In fact, this coming Saturday, they'll be hosting Spring Fling, with live music, prizes, and more! And, of course, if you're in search of a deal, you can head down to the nearby Outlets at Castle Rock, which also has a number of events each year, including the Cinco De Mayo celebration on May 2nd and 3rd.
Castle Pines Arts & Cultural Foundation
Castle Pines is filled with opportunities in the arts for those who are searching for it. The Castle Pines Arts & Cultural Foundation supports the arts with programs like the Missoula Children's Theatre and Missoula Community Theatre. In the fall, you and your family can enjoy Fall in the Foothills, a celebration of the season where you'll find music, food, education, and much more that will bring a smile to your face. But before that, you can gather up your family and friends for the Summer Solstice Fair. And if you're looking for a way to be part of the community, the Castle Pines Arts & Cultural Foundation is always on the lookout for dedicated volunteers.
In addition to everything that Castle Pines currently has to offer, there is an initiative in place to improve upon what already exists. Its goal is to define what makes Castle Pine stand out and decide how to preserve and encourage those factors in the future. To learn more about Castle Pines or anything else concerning Denver real estate, get in touch with The Denver 100 to help guide you. Our friendly staff are the experts in buying and selling Denver-area homes!