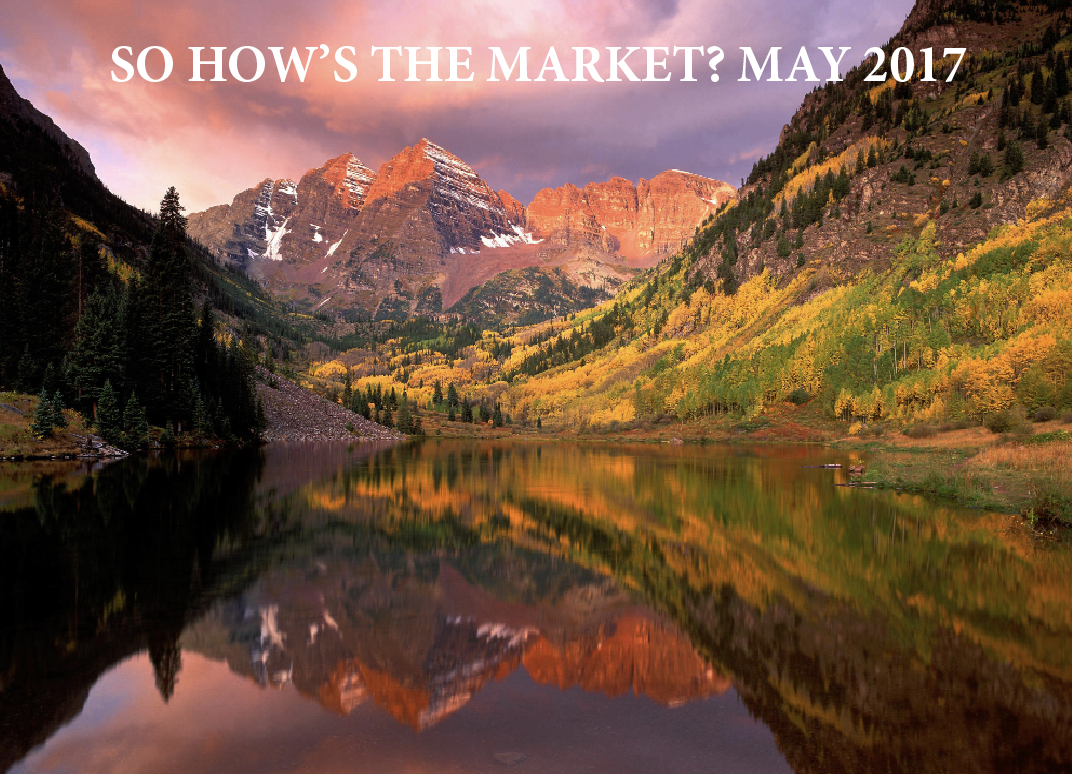 Is Denver's Real Estate Market on it's way to Normalcy?
Our Answer is YES!
• Average Price of both Single Family homes and Condominium homes Year over Year in
May to $435,959 a 7.7% increase year over year.
• Inventory for May 2017 increased by 4.2% year over year. When supply goes up prices go……. The leading indicator of predicting the market is the level of inventories currently for sale. Today the inventory is starting to rise as the number of active listings for single family homes and condo's is 6245 a 16.4% increase over May 2017.
• Days on the Market to Sell a Home decreased by 5% from May of 2016.
• We are on a pace to sell 57,000 homes and condo's in Denver for 2017. With 6245 total homes and condo's on the market that is a 1.31 month supply of homes for the 8 county metro area. A 6 month supply would suggest an equal number of buyers and sellers.
---
What does the future look like for Denver Real Estate?
Three Factors to Watch for the balance of 2017:
1. Interest rates are rising in 2017. The Federal Reserve, FNMA, NAR and most economist would suggest rates will rise the balance of the year to upper approximately 4.75% to 5%. This will diminish the buying power of buyers to continue the bidding wars on lower priced homes and will create more inventory. However, we encourage buyers that are in the market to buy should know, as interest rates rise, your buyer power decreases by 10% with every 1% on interest rate gain. Buying now is still your best bet in a low inventory market.
2. Employment growth and stability in the overall economy bodes well for Denver housing to continue.
3. Rental Rates have leveled off with the increase in apartments in Denver creating a slower buyer behavior activity for the balance of 2017
---
What Should Buyers Do in Today's Market?
• Be Ready To Buy! Homes below $500,000 are moving quickly.
• Know you will not have much room for negotiations during inspections. Understand the condition of your new purchase very well.
• Real estate is a very localized product to neighborhoods. Study the data from the area you want to live and compare the research for that neighborhood over time to understand the trends.
---
What Should Sellers do in Today's Market?
• Be positioned as the best conditioned home. You will get top dollar this way.
• Appraisals haven't yet caught up with the buyer willingness to pay higher than list prices. Have a strong strategy to get your home appraised before taking it off the market on the highest offer.
• It's June, make your home front sparkle from the street to attract the most traffic as best you can.