2016 Real Estate in Denver. Still Out Performing Year over Year.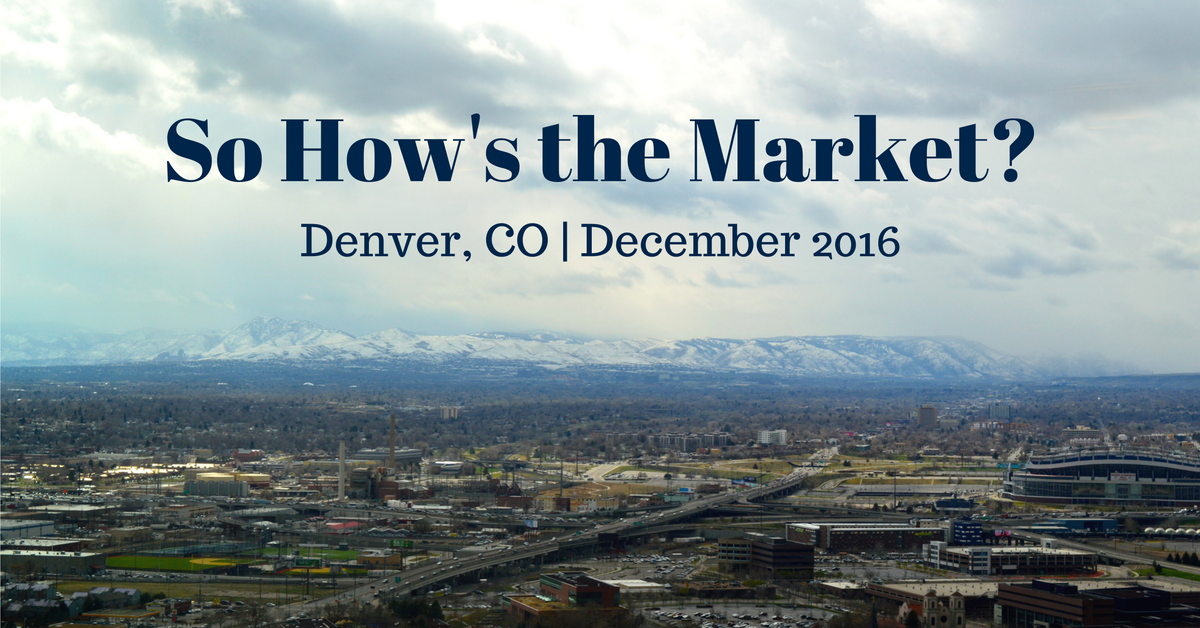 • Average Price of both Single-Family homes and Condominium Homes Year over Year in November was $400,349 vs. $363,041 in 2015. We are starting see prices flattening as there was a meteoric rise of 10% increase year over year which is somewhat unsustainable after the 40%+ the previous 4 years.

• Inventory for December 2016 decreased 3% over December 2015. This does show that Denver homeowners are not putting their homes on the market right now. From September 15th to December 17th, 2016, inventory decreased 28.57% This is a significant decrease in inventory meaning demand for homes should remain constant through the next several months and into the first quarter of 2017.

• The number of homes closed in November 2016 was 4,400 compared to 4,007 in November 201 5or a 10% increase in closings. This signifies the buyer pool has continued to buy and 2016 is now equal to the sales for 2015.

• Days on the Market is 30 days which is about the same as 12 months earlier. However, the number of homes placed under contract in November 2016 is also slightly up over 2015. With this strong performance of the 3rd and 4th quarters, the Denver real estate market is going to outperform 2015, which was the single highest volume and transaction year in history.

• The median price of a single-family home in Denver has risen 12% year over year to $347,950. This is an unsustainable number and prices will slow down moving forward.

• The median price of Condo's continues to increase with buyers moving to attached homes as prices are better. Current median price of an attached home is $249,062 with an average price of a condo at $297,398.
The anticipated slowdown of housing sales in the 4th quarter has not happened and the market is now outperforming 2015 numbers with a very strong finish to the year. With the election, over and new policy makers in office, the real estate market is liable to be in for some additional positive changes, primarily in the lending regulations that have been in place over the last 4 years. We do not see money getting cheaper, but most certainly we see more options for self-employed and entrepreneurs in 2017 for obtaining financing for residential real estate.
As we finish the 2016 calendar year we wish you and your families a very Happy Holidays and prosperous new year. Our 2017 Year End Review will be out approximately January 25th, 2017.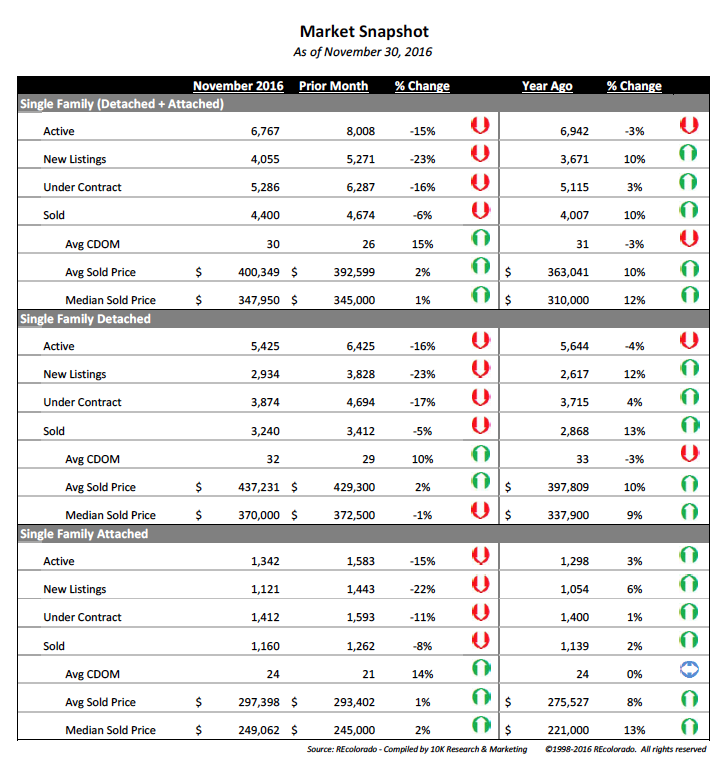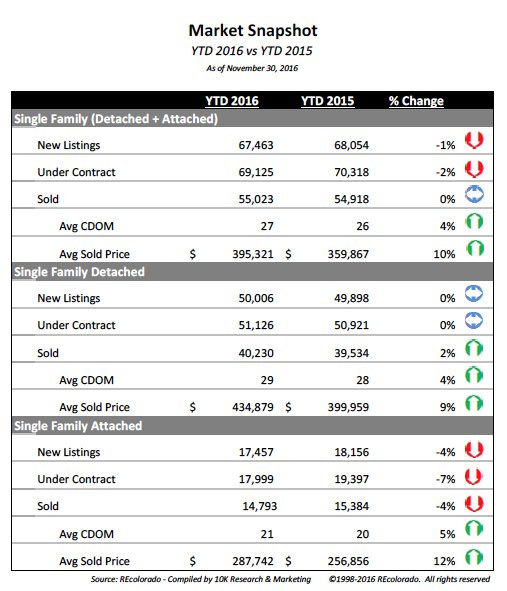 So, How's the Market, December 17, 2016
All data taken from REColorado on December 17, 2016 for the 8 county Denver Metro Area.