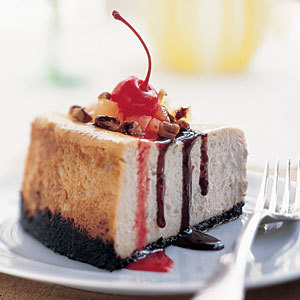 Show me a person who loves to pack up boxes and I'll show you a person who doesn't exist.
Packing is definitely one of those "musts" that people dislike the most when getting ready to move, whether you've landed a piece of prime Denver real estate or somewhere else. Unless you're a minimalist, sticking all of your belongings in boxes can seem like a daunting task that will never end. But it's something you need to do, so we're here with some tips on how to make the task easier:
Don't Wait Until the Last Minute
Yes, we know … you'll stop procrastinating tomorrow. The problem is that those boxes are not going to pack themselves. The longer you put it off, the more stressful it will be. We would suggest that you begin the process a few weeks in advance. Concentrate on items that you can do without until you move — knickknacks and such — and then move on the other items as you progress.
Tackle Each Room Separately
Even when packing in advance, you should try to tackle one room at a time. This strategy will help you remain organized throughout the entire packing process and will often help you see the progress better so you don't think you're just spending your wheels and it will never get done. Also, don't mix items from different rooms in the same box or you might experience a little chaos.
Label … Label … Label
If you don't label your boxes, you're just asking for trouble when you start the unpacking process at your new home. Write the name of the room and its basic contents (plus anything you really want to be able to find quickly … like your new PS4, for instance) on both the side and top of each box. Using a different color the name of each room will also help you and the movers.
Moving Boxes vs Grocery Store Boxes
It is very tempting to run down the street and ask your grocer for some boxes for moving, particularly in the produce area. The advantage is that they're free. Unfortunately, not only can it be a hassle to wait for available boxes, they're not exactly the cleanest or toughest boxes around, especially for your needs. It's best to head to a home improvement store like Lowe's or Home Depot. It won't cost you very much, you'll be able to pick and choose the sizes you need, and they're quite sturdy.
Packing Paper vs Newspaper
This is another subject where it's all about cost and functionality. As a general rule, packing with newspaper is quite cheap and very easy to obtain. However, it's possible that the ink from the newspaper will bleed over onto some of your stuff. Even if it's easy to clean, it can be an annoyance. The better choice is packing paper, which costs only a small amount and won't require any clean-up afterwards.
Don't Pack Everything
There are some items that you simply should not pack into a box. These include family heirlooms and fragile items that are either very expensive or cannot be replaced. Plus, there are certain items that may be hazardous, or even illegal, to place in a moving truck. Certain items to be cautious of include guns, charcoal, paint cans, lighter fluid, aerosols, nail polish remover, oil, gas, pesticides, poisons, and cleansers containing bleach or ammonia.
Pay It Forward
Once you've arrived at your new place and unpacked, you're going to want to get rid of your boxes. The best thing to do is post them on a website like Craigslist. The cost to you was minimal, so there's no reason to charge someone for the boxes. Instead, give them out for free and pat yourself on the back for doing something nice.
Moving can be a stressful time and packing up your stuff is part of that. The good news is that you can alleviate much of this stress by packing the right way. Follow the above tips to start with, and if you'd like further assistance with this or any other element of buying or selling a home, contact The Denver 100 for all of your real estate needs!