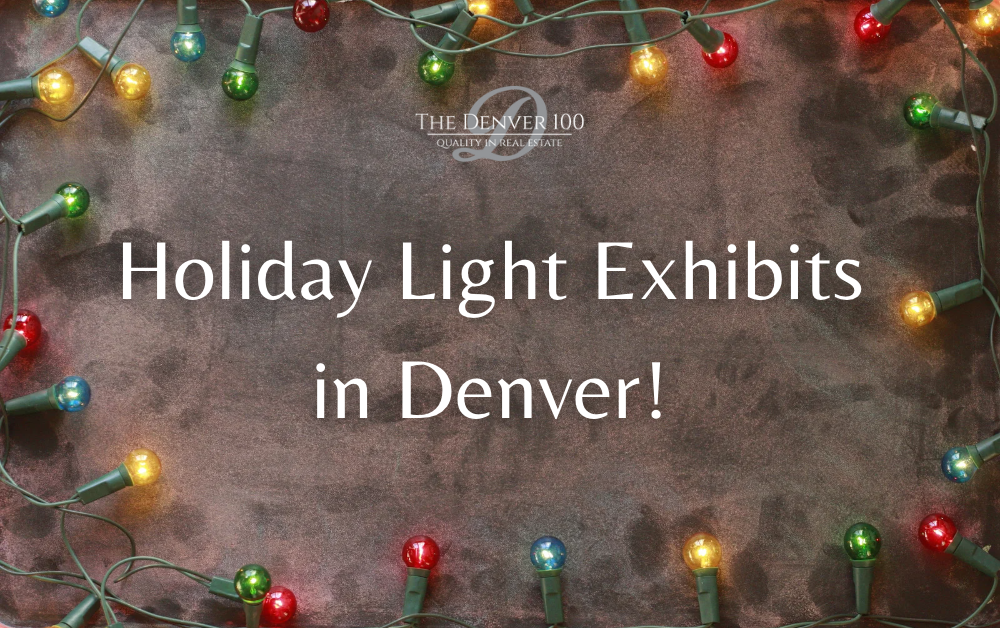 One of our favorite things about the holiday season is seeing all the beautiful lights. These lights make our vibrant city even more magical!
WHEN: Dec. 3, 2022-Jan. 15, 2023 WHERE: Denver Zoo When it comes to holiday magic, you can always count on Zoo Lights—where natural wonders take on a whole new light. This year, our newest installations illuminate nature's brilliant animation, with enchanting additions like Aurora Borealis, Savannah Sunset and Electric Jungle. As you wander through our winter wonderland, keep an eye out for nightly ice-carving demonstrations, cozy fire barrels and all kinds of festive holiday food and drink!
WHEN: Nov. 18, 2022-Dec. 31, 2022 WHERE: 16th Street Mall at Welton Street Join in the free festivities at this festive holiday attraction, the Mile High Tree. It's a brilliantly lit, 110-foot-tall immersive art installation that provides a dazzling lights-and-music show.
WHEN: Nov. 17, 2022-Dec. 24, 2022  WHERE: Cherry Creek North
At Cherry Creek North, savor the season with a musical light walk under a million twinkling lights. Children of all ages will enjoy searching for eight sparkling trees that are choreographed to winter melodies in a beautifully timed show. Scan the QR code at each tree for a chance to win a $1,000 Cherry Creek North shopping spree.
WHEN: Nov. 25, 2022-Jan. 1, 2023 WHERE: Elitch Gardens Theme & Water Park​ This family-friend event brings larger-than-life holiday displays and immersive experiences for all to enjoy. It features more than 3 million dazzling lights, a 65-foot-tall Christmas tree, a 25-foot-tall snowman that never melts, a 200-foot-long candy cane tunnel, giant ornaments, a wall of lights, rides on limited Elitch Gardens attractions, train rides for the kids (and the kids at heart), interactive activities like a light-up hopscotch, strolling holiday entertainers, Old Saint Nick and his elves, and more.
WHEN: Nov. 25, 2022-Jan. 1, 2023 WHERE:  Chatfield Farms Tucked into the foothills under the dark sky, the glow of lights can be seen for miles. Just under a mile of walking trail, the illumination of cottonwoods, boxelders and pine trees line the pathway through the Green Farm, Crossroads, Deer Creek Discovery Children's Play Area and 1880s Hildebrand Ranch homestead. There is the option of an alternative path for those who want to take a shorter stroll.
WHEN: Dec. 3, 2022; 6 p.m. WHERE: Throughout downtown Denver This FREE holiday spectacular features more than 40 units including extravagantly illuminated floats, giant helium-filled character balloons, magnificent marching bands, traditional equestrian units, and vibrant cultural displays. And of course, a special appearance by Major Waddles the Penguin and Santa!.  ; ;l.
The information was obtained from https://www.denver.org/milehighholidays/explore-the-holidays/lights-extravaganzas/