Your client's house looks pretty good, but you know there are opportunities to drive increased value to the home with a few pre-sale renovations. And the biggest return on home improvement investment may not reside in kitchens and bathrooms; rather, they may come from a new deck addition or basement remodel instead. These are just a few new pieces of data from the NAR's recently-updated Field Guide to Remodeling.
The NAR's "Field Guide" series is one of the most useful tools REALTORS® have turned to when they need to learn more about a given topic. And with remodeling being one of the most common and ever-changing needs in the real estate industry, the Field Guide to Remodeling continues to be a great place to go for tips, direction and other resources associated with home improvement or restoration projects.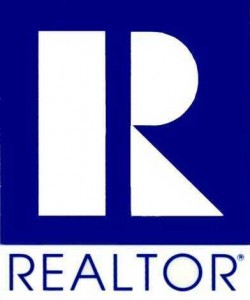 One of the resources in Field Guide to Remodeling includes the 16th Annual Cost. Vs. Value Report from REALTOR®Mag.com. The report, which was released in January, noted that steel door entryways continue to be the most popular home improvement for home sellers seeking for an immediate means to increase curb appeal on their properties. The addition of a backup power generator had been at the bottom of the list of 35 projects in previous years, but jumped into the top 25 most popular upgrades to homes in this year's report due to unpredictable weather and large storms experienced nationwide in 2013. Top ten midrange and large scale improvements are also covered in the report, measured by return on investment after projects are complete.
Another article entitled "10 Tips for Adding Value" from MSN Real Estate noted good planning, use of quality materials, coherent designs, meeting buyer expectations and numerous other tips as being most important when undergoing remodeling projects prior to sale. And a Houselogic.com article entitled "Budget for a Remodel" gives numerous tips on how to keep costs within an affordable range while still bringing meaningful value to the seller.
The Field Guide to Remodeling also includes data on remodeling statistics and trends, website links dedicated to the home improvement industry, eBooks, videos, research reports and more. Be sure to make this resource the first place you and your clients turn to if the property you both are seeking to sell for top dollar needs a little (or a lot) of work.