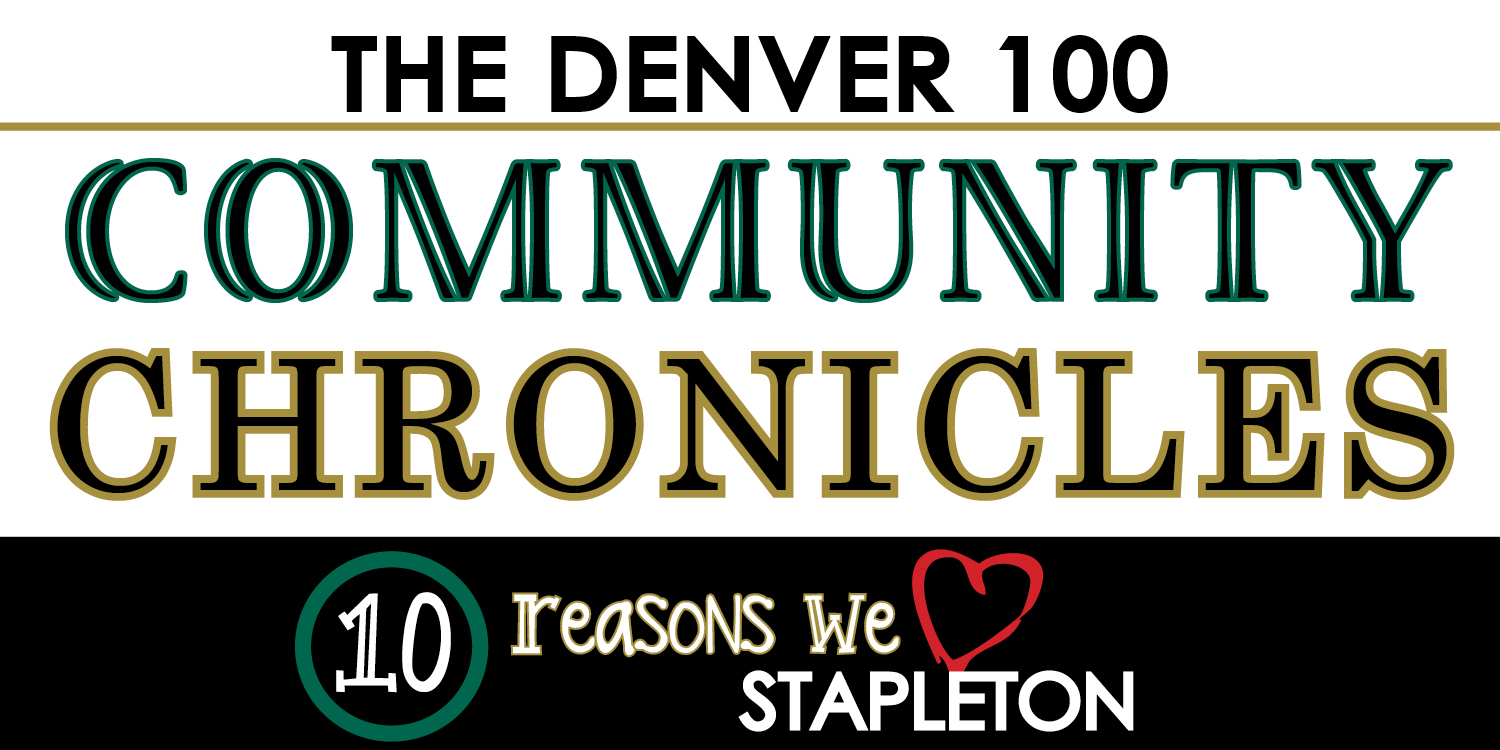 This month, we explored Denver's Stapleton! Here are 10 reasons The Denver 100 loves the Stapleton community.
1. Parks and Green Space
No matter which part of the Stapleton community you're exploring, you're never more than a few minutes walk away from open space! One of Denver's largest metro parks- Central Park in Stapleton- is pictured here. The park is 80 acres! Each park is full of walking trails. Walk the dog down a trail to one of Stapleton's dog parks, go for a jog, or take your bike out for a sunset ride- this community has plenty of sights to see! There are 25 miles of paths for walking and biking in Stapleton.
2. Public Art
Stapleton is adding new public art pieces that will stand the test of time. As the community continues to grow, so will the collection! The public art, along with the walking and biking paths and parks help to contribute to Stapleton's "walkability"!
3. Central Park Recreation Center
50,000-square-foot recreation center with mountain views in the heart of the community. Basketball courts, aerobics room, and a pool with zero-depth entry, slides and a lazy river! This is a beautiful facilty.
4. Views
This photo was taken from the steps of the Roze Team's listing at 9907 Martin Luther King Jr. Blvd, take a look at that view! Downtown and mountain views from a variety of locations in Stapleton.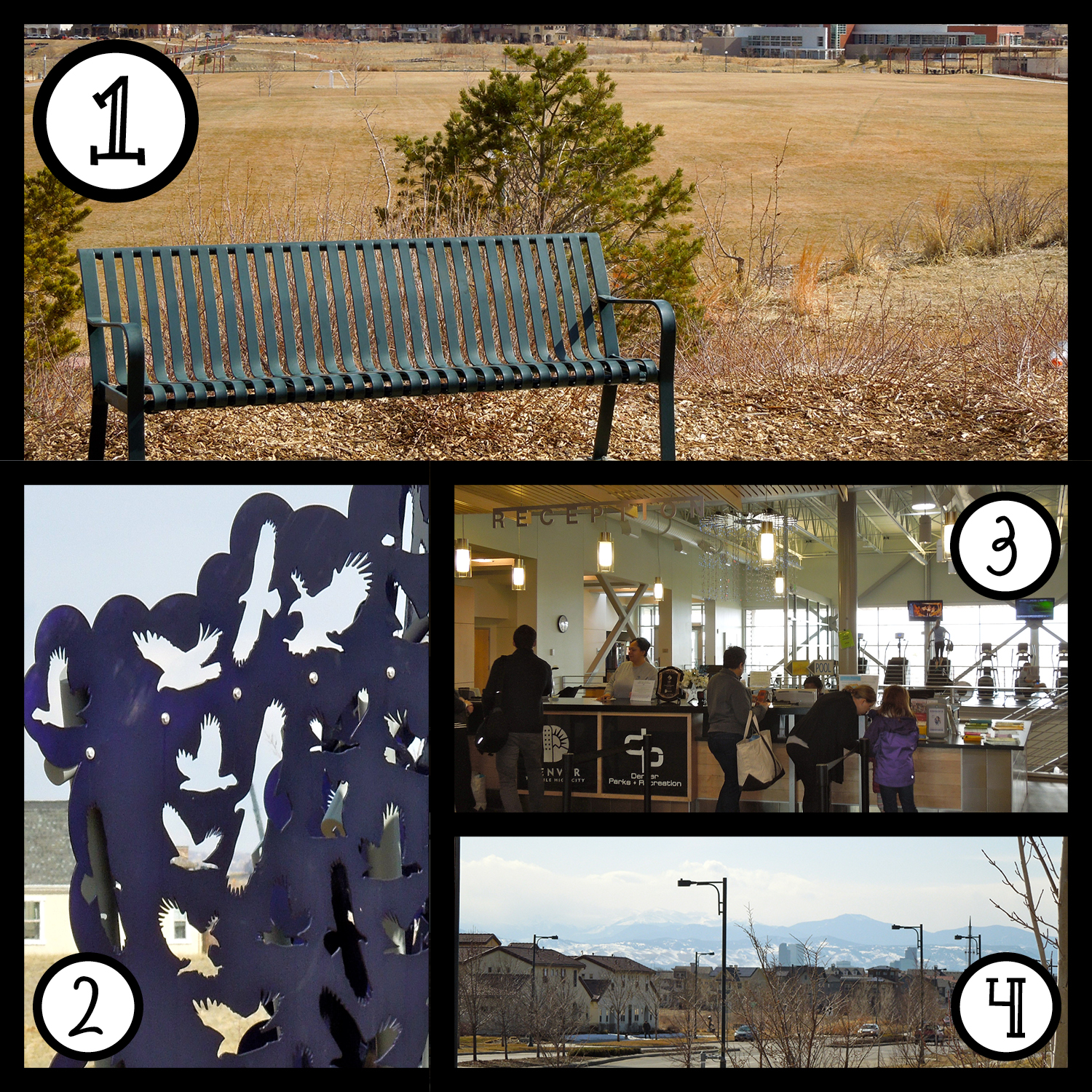 5. Shopping and Dining
East 29th Avenue Town Center is the "restaurant row" of Stapleton. Where people go to gather! Grab a coffee, go for ice cream at Coldstone Creamery, exercise at Core Power Yoga, dine on sushi or pick up a bottle of wine! There are also professional services available, such as dog grooming or dentistry. The Shops at Northfield Stapleton and Quebec Square offer more variety to the shopping and dining experience in the Stapleton community!
6. Community Events
Stapleton has 60+ community events every year. Examples include farmer's markets, outdoor antique markets, yoga by the pool, and dog swim!
7. Family Scene
Stapleton is a great place to raise a family! From the parks and playgrounds to the great public pools, there's lots of great space for active kids in your family. Did you know that Stapleton's pools were named Best Public Pools in Denver by Westword? Stapleton also boasts tree lawns that keep sidewalks a safe and comfortable distance away from the streets. There are award winning schools nearby. According to the Stapleton Denver website, 80% of kids walk to school who live in Stapleton!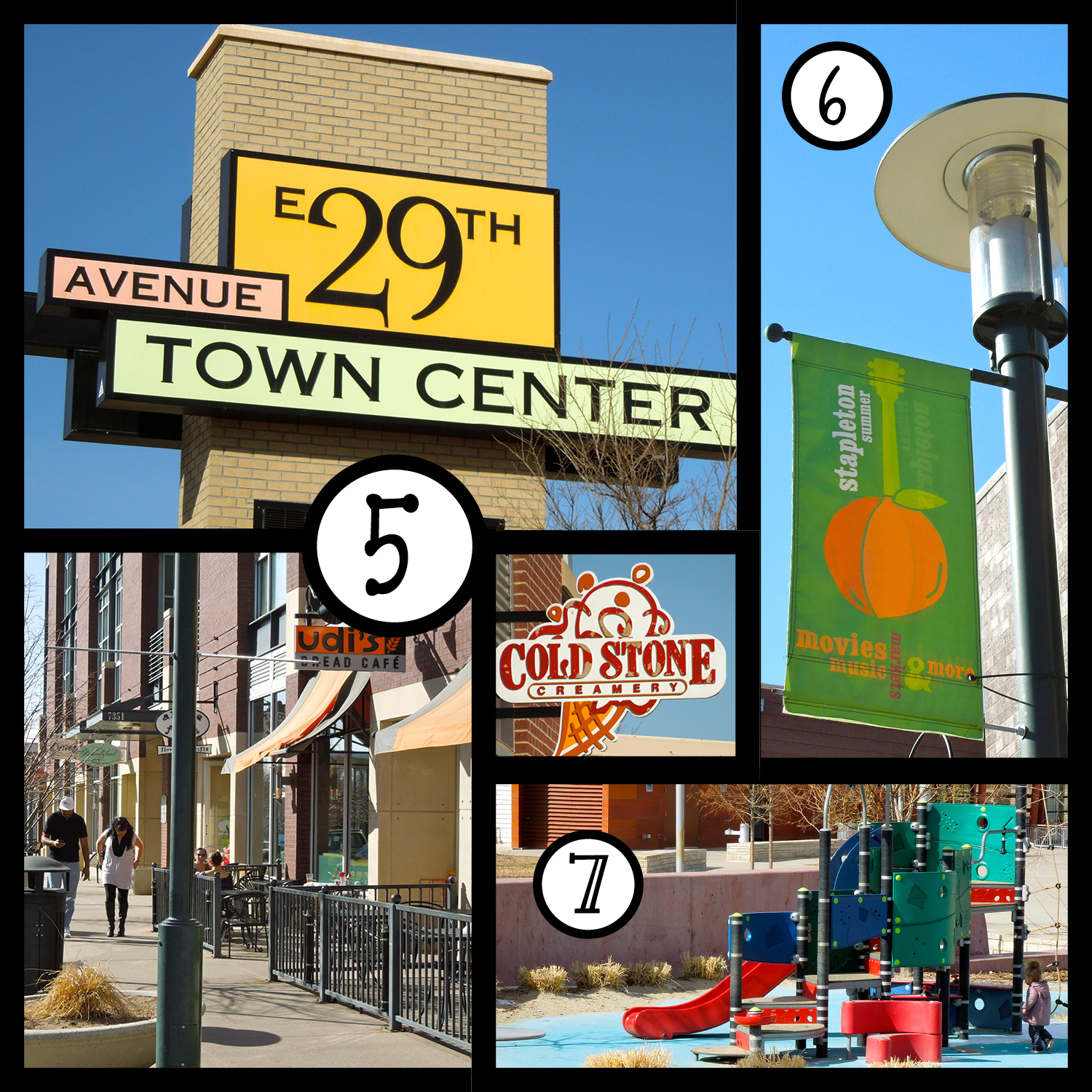 8. Hot real estate!
You'll find a large variety of available real estate in Stapleton. From sleek flats to traditional single family homes, you're able to find what suits you best here in Stapleton.
9. Proximity
Stapleton used to be an airport site! 6 million tons of runway concrete has been recycled from the old Stapleton airport in building this community. Because the site was formerly an airport, the location is conveniently connected to everything! Downtown Denver, the Denver International Airport, the Anschutz-Fitsimons Medical Campus, and I-70 taking you straight to the Rockies! Photo of the control tower from the old Stapleton airport, still standing in the community.
10. Beauty by Design
Stapleton extends Denver's historic street patterns and use of green space and parks. The community's careful planning has resulted in a diverse, walkable community that has something for everyone! The Stapleton model had a smarter blueprint from the start. Did you know that 100% of the homes in Stapleton are Energy Star certified? This means there is a 30% average energy savings by homeowners on utilities.  Some homes are even net-zero energy users! Even the commercial buildings in Stapleton are designed to LEED standards. Photo of a condo building on E 29th Avenue.