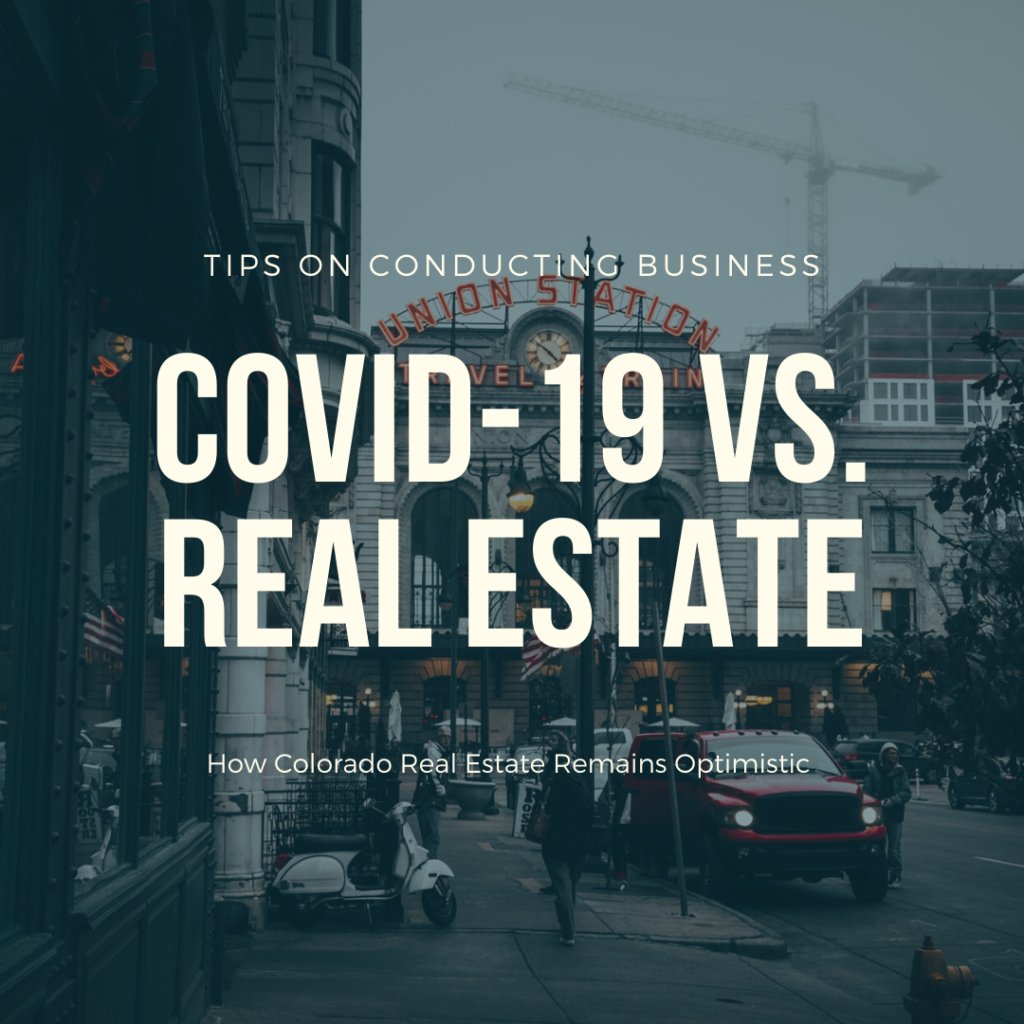 As of March 25th, 2020, the Denver Metro Association of Realtors has announced that real estate has been deemed an essential service in Adams, Arapahoe, Douglas and Jefferson counties. While the Colorado order expires on April 11th – the stay-at-home order for Adams, Arapahoe, Douglas and Jefferson counties will last until April 17th.
What This Means: All real estate services are exempt from the issued stay-at-home order, as long as individuals continue to comply with social distancing guidelines as mandated by the state and/or county.
Tips on Conducting Business:
Discontinue open houses until stay-at-home order is lifted.
Consider virtual tours for showings.
Conduct Zoom meetings with clients, as needed. (see zoom.us)
Ensure vendors being utilized are able to conduct business under the order, as well as their company's guidelines.
Utilize social media marketing.
Do not conduct face-to-face business if you are sick, or if you have been in contact with someone who is sick.
Consider secure apps for monetary transactions (such as Zelle, Venmo or PayPal).
Please refer to https://www.dmarealtors.com/ or https://covid19.colorado.gov/ for more information.