One of the first things you'll hear when you start considering homeownership is that you'll need a hefty chunk of change upfront. Most financial planners recommend putting down a 20% down payment. On the current national median home price of $306,700, that comes to $61,340. And that's serious money.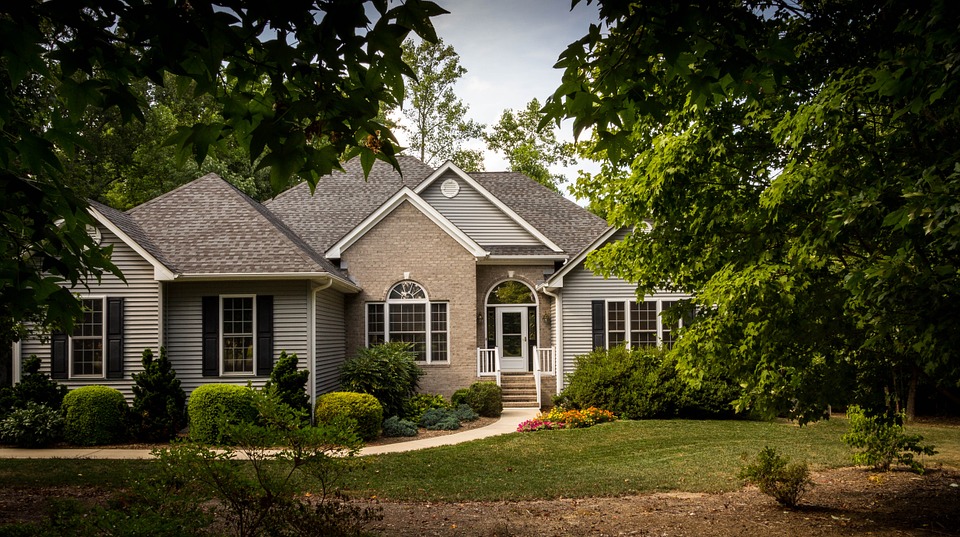 But if you don't happen to have that kind of cash on hand, you're not alone. Quicken Loans Vice President of Capital Markets Bill Banfield notes that the most common barrier to homeownership isn't being able to afford the monthly mortgage payment—it's being able to save the down payment.
Thankfully, there are other ways to go about buying a home that don't require you to put 20% down, like the following:
Federal Housing Administration loans
The Federal Housing Administration requires a down payment of only 3.5%. Compared to 20%, that's pretty sweet—but these government-backed mortgages aren't for everyone. To be eligible, you'll need a decent credit score, of at least 580. Scores as low as 500 may qualify, but then you'll need to put 10% down.
Another stipulation is that you'll have to pay mortgage insurance, an extra fee that's required on home loans where less than 20% has been put down. There are also limits on how much money you can borrow, with a minimum and maximum between 65% and 115% of the median home price in an area—on average between $271,050 and $625,000. Still, in spite of these restrictions, these loans are plentiful and a boon to home buyers, particularly those who are entering the housing market for the first time.
VA loans
If you or your spouse has served in the military, Uncle Sam has your back! You may quality for a Veterans Affairs loan, which requires 0% down and, unlike FHA loans, no mortgage insurance, since the Department of Veterans Affairs insures the loan on your behalf.
To get a VA loan, you'll need to present a certificate of eligibility, proving one of the following requirements:
90 consecutive days of active duty during wartime (including from Aug. 2, 1990, to the present; see other qualifying dates), or 181 days during peacetime.
Six years in the National Guard member or reserves.
You were wounded in service, even if you served for less than the specified time.
You're a widow or widowers of a member of the military forces who died in action or from injuries suffered while on duty.
USDA rural development loans
The United States Department of Agriculture also offers 0% money-down loans to home buyers who qualify as having low or moderate income. And the threshold for "moderate" can be quite high depending on where you live; in San Francisco, it amounts to $141,000 for an individual.
And while eligible properties are typically in rural regions where space isn't at a premium, this doesn't necessarily relegate you to the sticks. A full 97% of the United States is covered under USDA loans; check whether any address or area is covered at USDA.gov.
State and local home buyer programs
The federal government isn't the only one offering down payment assistance. In fact, there are 2,290 down payment programs across the country that offer financial assistance, kicking in an average of $17,766, according to one study.
Generally, these programs have income limitations and require you to take a home-buyer class. Find programs in your area on the National Council of State Housing Agencies website, or at the Down Payment Resource, which offers a calculator that can show you what you may be eligible for.
Credit unions
You may be able to get a mortgage with no down payment or a limited down payment from a credit union—a nonprofit banking cooperative whose members can typically borrow at lower rates.
In order to qualify, you will probably have to meet limited income requirements—such as a maximum of 80% of the median area income. You'll also need a decent credit score. But the policies can vary widely, so check. For instance, the San Francisco Federal Credit Union recently offered 100% financing for up to $2 million to borrowers with an average credit score of 747 and $219,000 income.
How to find down payment help in your area
Start by talking with a lender, mortgage broker, or your Realtor to determine not only what home you can afford, but also what programs and financial assistance you might be eligible for. You can also see how much home you can afford by punching your numbers into realtor.com's mortgage calculator.
Published by Nichole Odijk DeMario on realtor.com.